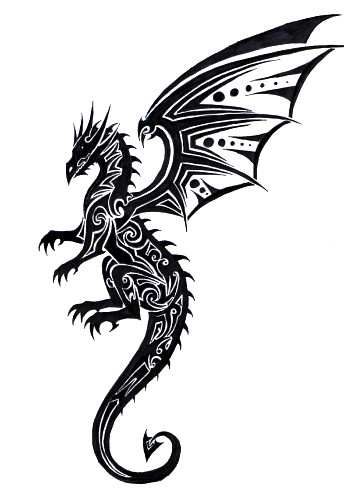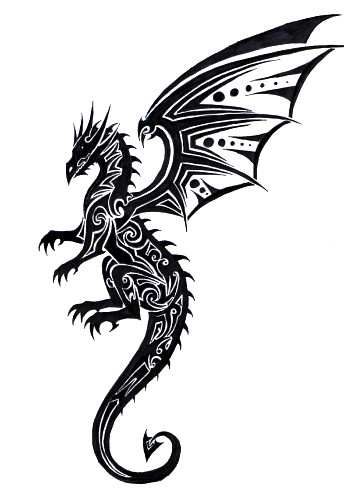 Watch
Personally this is my fave tribal dragon yet, hopefully you guys feel the same!!! Plz feel free to comment

Hello, I found your deviation while browsing through critiquables! It's a very eye-catching and stark design.
This was a beautiful work, and I'm glad to have stumbled upon it.
The shape of the dragon is fluid and graceful, with the curving lines adding more to the flow. I love the stance it has too. And there's something about those wings that really strikes me.
Something you might want to consider is the white spacing on the dragon's body. The white lines are a little crowded, and thin compared to the whole. Simpler may be better.
I'd love to see this as a tattoo sometime

Taking through a quick peek of your gallery, I see that you have many designs like this. They're wonderful, please keep creating!
The Artist thought this was FAIR
13 out of 13 deviants thought this was fair.