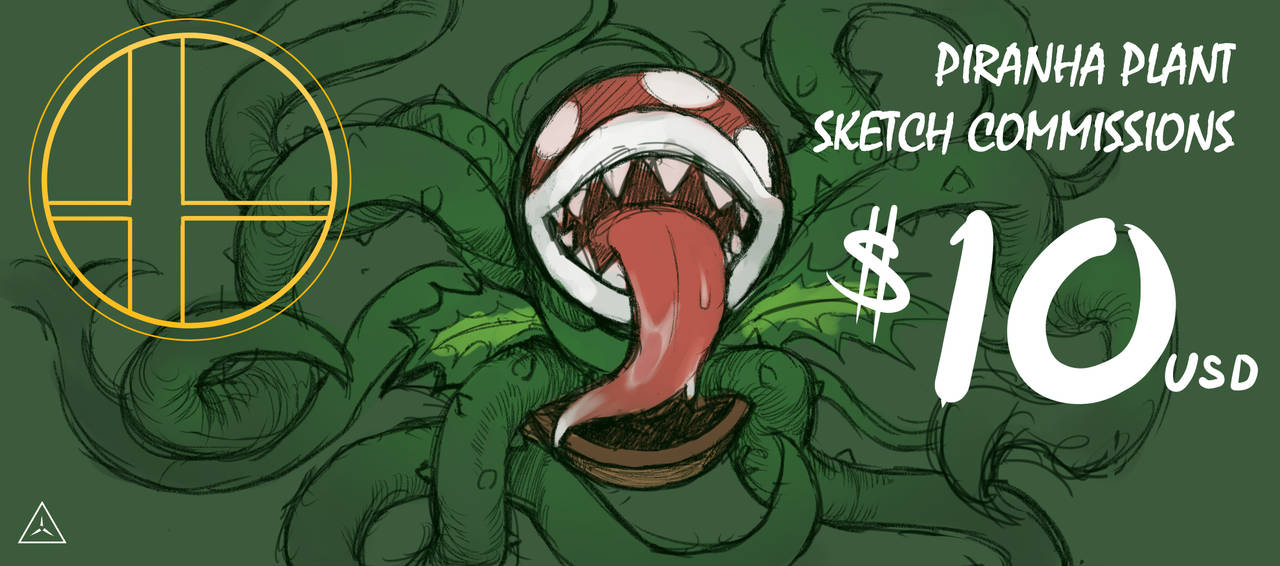 SO SMASH ULTIMATE IS OUT AS OF YESTERDAY.
I NEED IT. BUT FIRST, I NEED A SWITCH.
So I'm accepting sketch commissions featuring
Piranha Plant
and whatever videogame character you want to see tickled, licked, caressed, or otherwise ravaged by the best Smash character in existence (sarcasm? maybe.)
I'll be opening up 10 slots.
I'll take sketch commissions generally through first come first serve basis. Throughout next week I'll attempt to do them all. Afterwards, I'll compile and upload all sketches together along with downloadable PSD and Clip files if DA allows (I've never done that before so I'll have to test it out, but that's the plan).
Game characters don't have to be just from Smash
. Obviously, since Persona's now on Smash, there's no limit to the reach of games it can pull from. Same goes for these commissions. Sketches will be loosely colored, if not shaded at the very least. And one character per commissioner for the moment! Also you can pay upfront ahead of time, or later when I actually get to your commission. Either is acceptable!
All proceeds will go towards getting a Switch
.