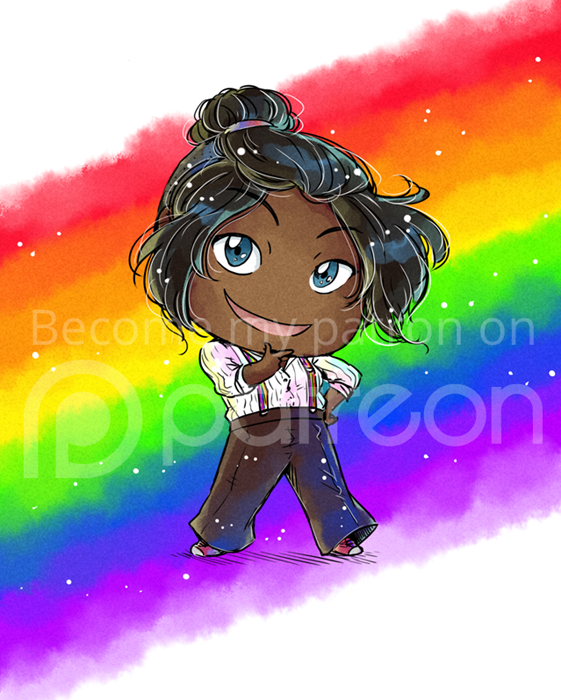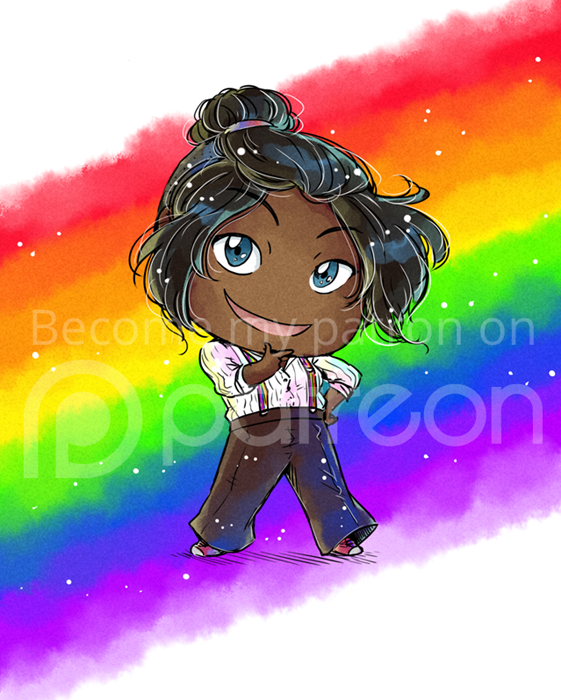 Watch
First Monthly Chibi reward!

Since we hit the Pathways goal by the end of August, each month, patrons will now also get a bonus chibi on top of the monthly wallpaper and the monthly WIP!
There's another bonus reward goal going on right now too, just like the one for the chibi! If we hit $950 (half way to the Trespasser comic milestone goal) by the end of November, I will do a monthly Gaming Gag Strip that patrons will get one month before anyone else!
There's even a $2 level where you can save up for higher level art rewards! And even $1 a month goes a long way. If just a fourth of my Tumblr followers gave just a dollar each month, I'd be almost to my final milestone goal!

Your support means the world to me, and it makes it possible for me to keep making fun comics & cool art, so thank you to my patrons ^_^