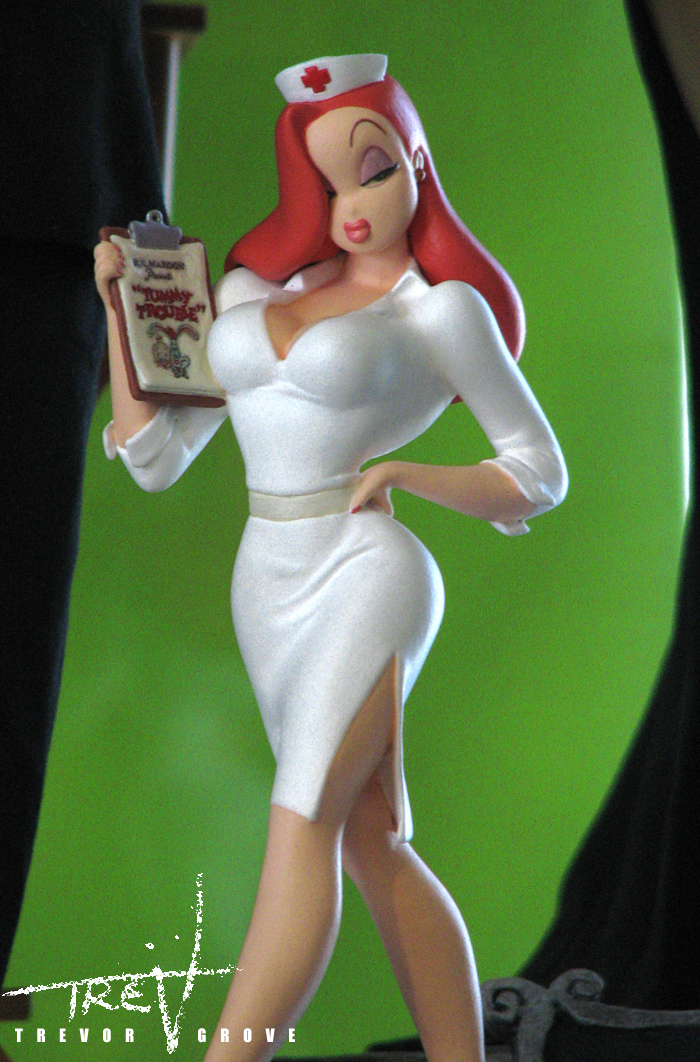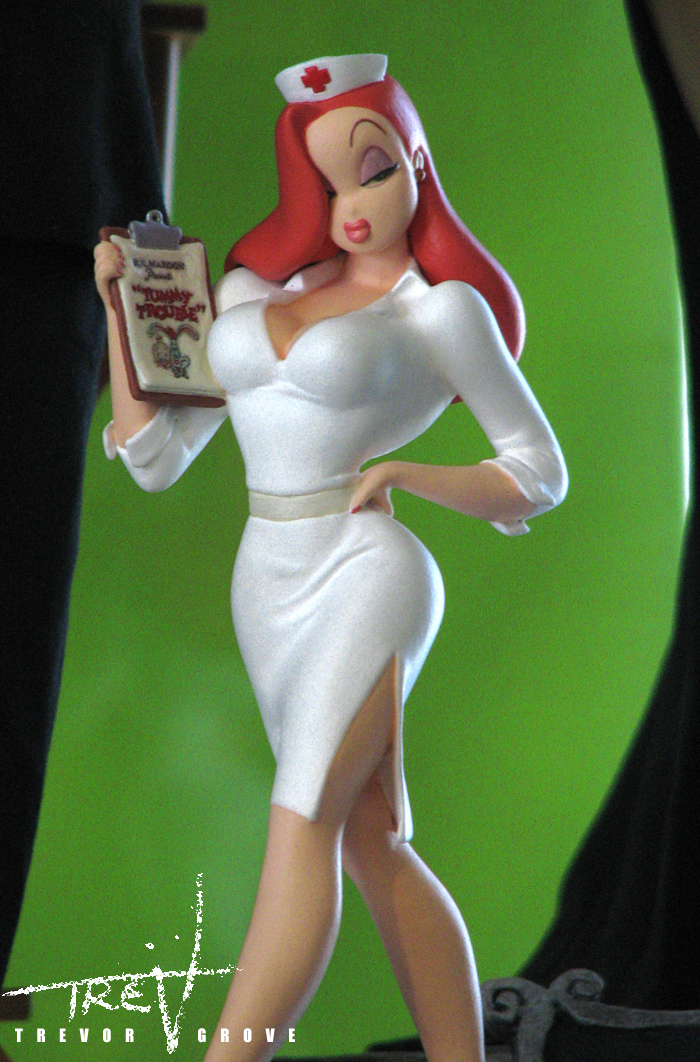 Watch
I didn't even realize it's the 30th anniversary of "Who Framed Roger Rabbit" this year. This was a personal project I started a long while ago when my work was becoming very frustrating, despite my efforts. Professional work gets that way sometimes.
Cartoons are always fun to work on, and there was some potential that I was going to sculpting this character for my professional work. That fell through, but I thought it would still be a really fun one to sculpt.
I wanted to do something different than her classic look, so I went with the hot nurse version from "Tummy Trouble". I watched that cartoon short so much as a kid because I loved "Honey I Shrunk The Kids", and it played before that movie on the VHS.
This was sculpted in wax at about 5" tall. Final resin piece painted in acrylic. I had such fun with her I think I'll turn the sculpt into a classic version and probably a "Trail Mix-Up" version too, eventually. I'd love to sculpt Roger and Baby Herman as well. Fun stuff.
Enjoy!
Trev

Reply

Reply

Great work as always.
I'm curious about the process of making the mold that you cast the resin piece from. Was this cast as a single piece?
Reply

Thank you so much!

You could mold this as one piece, but I dissect things to make it easier. For Jessica, her head and right arm were separate. She was small enough that I managed to mold the rest of the body as it is. After resin is cast, you can further refine the sculpt, so I sanded her up more and reattached the arm and patched things prior to painting. It takes some time, but it is satisfying to get the sculpt looking sharper than it did in wax.
Reply

I'm a painter who's new to sculpting and I've been experimenting with different types of mold making (glove molds, two part molds, breaking the sculpt up into parts, etc.). No matter how clean the sculpt appears, you always seem to find imperfections in the resin casting. I'm learning the joys of sandpaper, putty and primer. Thanks for taking the time to respond, I appreciate it.
Reply

Yes! Exactly. It's nice to get to refine a sculpt further in resin. The only dread is when you have to do multiple castings and try to refine them all to the same level....It takes so much time.
Molding is a really tricky thing, for me....I've learned to avoid most of the mistakes, now, but it's taken trial and error.... I always find it frustrating. I typically only do box molds so that I can do things quickly.... The glove molds is a much better idea to save on materials! I just lack the patience for it. haha!
Reply

Considering how expensive the material are, glove molds make a lot of sense. Having said that, removing the resin piece from the mold is a slow, tortuous process of wiggling and prying until it eventually decide to come out. Hopefully without taking some of the mold with it. When it works it's great. Minimal cleanup and seamlines.
I have to say, of all the sculptors working in your field, your likenesses are the best I've seen, especially considering the scale you're working at.
Reply

I really appreciate that! The best portrait artists are the ones who spend an incredible amount of time refining and refining their likenesses....I don't typically have the time or patience to do that, but I do try to do my best to capture character as much as possible.

Oh boy, I have experience trying to do a glove mold before, and it went terribly wrong.....It was heartbreaking.....Even though it's expensive, I just do things as simply as I can....Thankfully because the work i do is small, I can get a lot out of a gallon of silicone...so the cost really isn't that bad. For large scale work, I can't imagine doing anything other than painting on silicone in layers and building a shell over that.... I need to try it sometime just to get the experience....though, I do hate moldmaking. haha! I'm so grateful there are guys that dedicate themselves to only doing that part of the process....it requires a lot of care to do it well.
Reply

Reply

Incredible! It represents her anatomy perfectly
Reply

My goodness...if only I had an ounce of your talent...I'd be happy. Amazing work as always!
Reply

Oh, that's very kind of you. Thanks very much!
Reply

Same with me. If I had the incredible abilities that you have to make such wonderful figures, I'd be making so many figures! SOOO many!!!
Reply


That's wonderful to hear, and thanks again. It can be a lot of fun. Don't count yourself out, all any art form takes is dedication and patience. You could certainly make your own collection of cool figures, and you may have a lot of fun doing it!
Reply