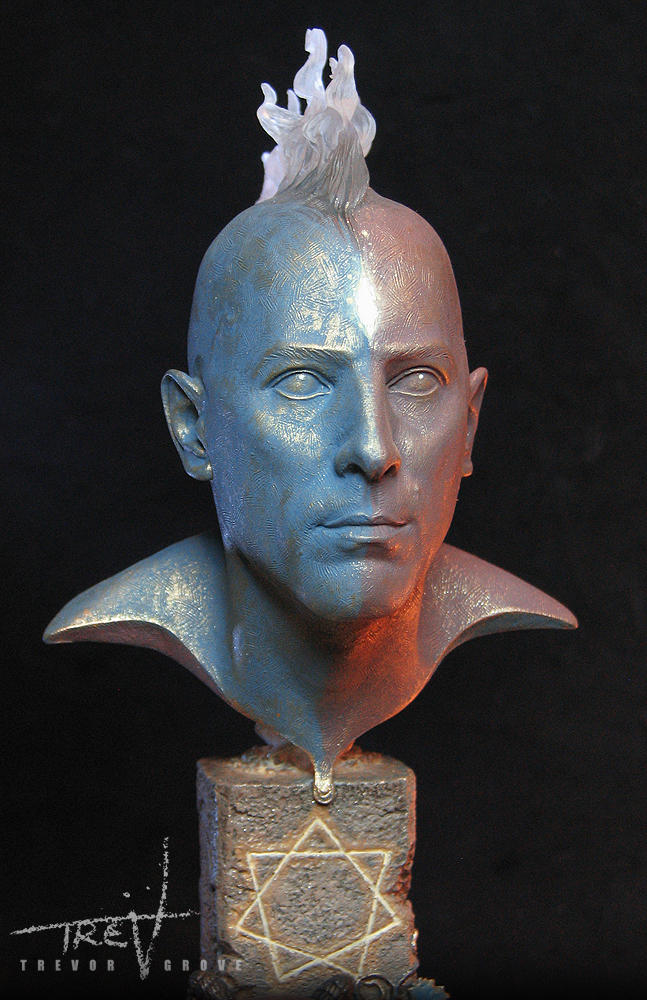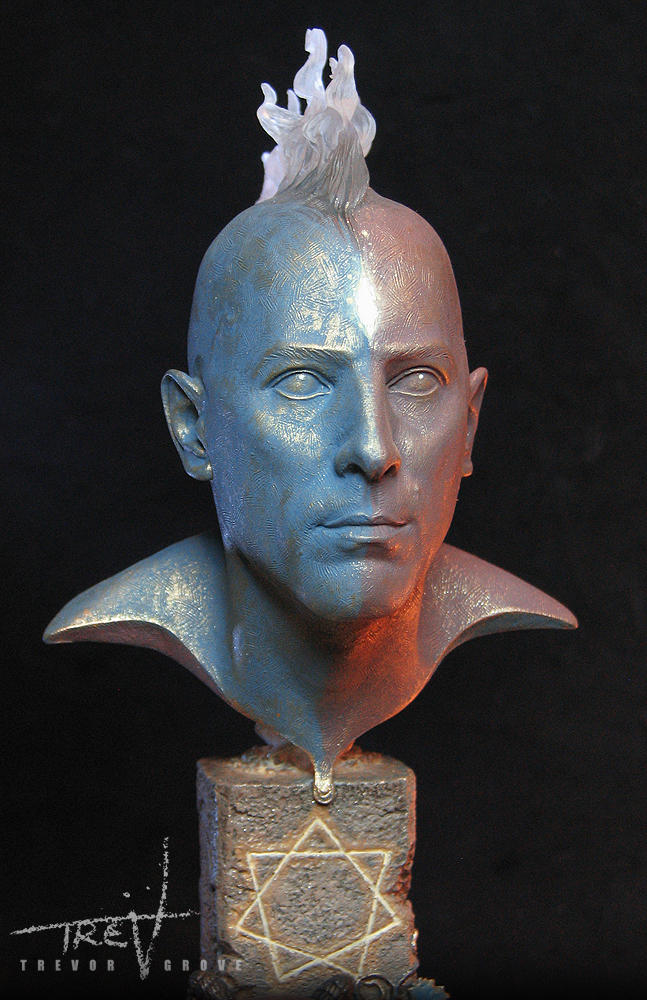 Watch
A piece I worked on all summer in my limited free-time to celebrate some of the great work of Maynard James Keenan, one of my favorite artists.
The music Maynard is part of in all three bands has been a constant source of inspiration and motivation for me over the years. I'm really grateful to my brother, Trent, for having introduced me to TOOL's music when I was a kid. It had a genuinely huge impact on me. He and I have gone to many a Puscifer, A Perfect Circle, and TOOL show together, and those are experiences I'll always treasure.
This piece was sculpted by hand in wax, and cast in resin. Painted with acrylic. Approximately 8" tall.
"Life is too short not to create something with every breath we draw"
More photos here:
www.facebook.com/pg/trevor.gro…

Big fan of Maynard's work. I thought this was CG intially! You should send it his way.
Reply

Thanks, it's great to hear that from someone who loves Maynard's work! I always figured while making this he wouldn't really care much for something like this, but I'm sure he'd appreciate the work that went into it, and the spirit in which it was made in.
Reply

One of the best things I've seen all day.
This is badass.
Nice job!

Reply

Reply