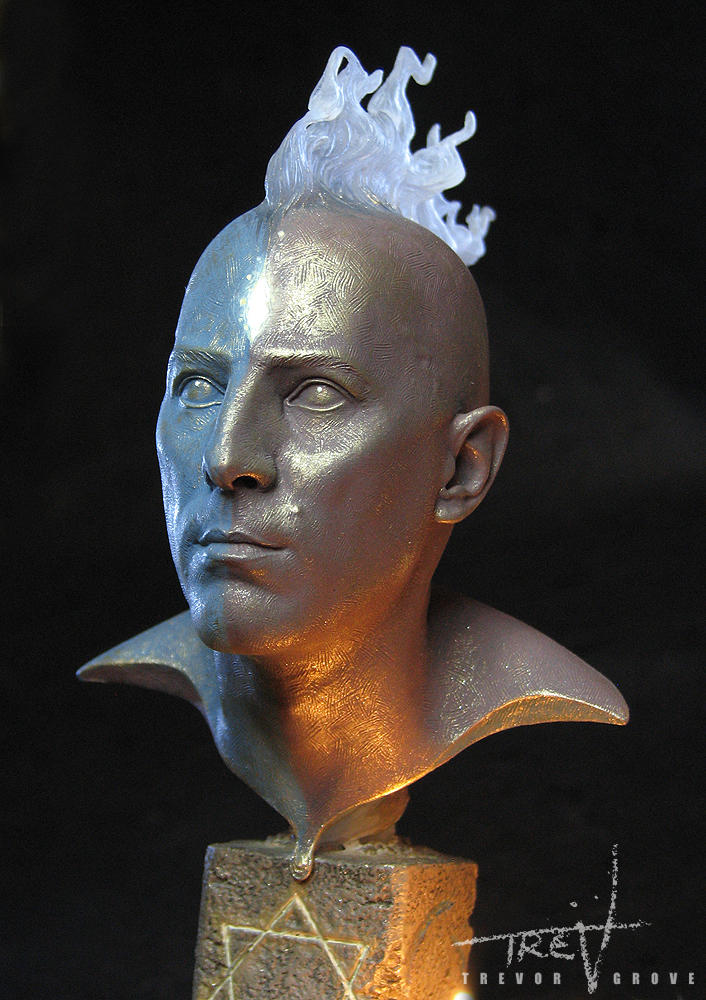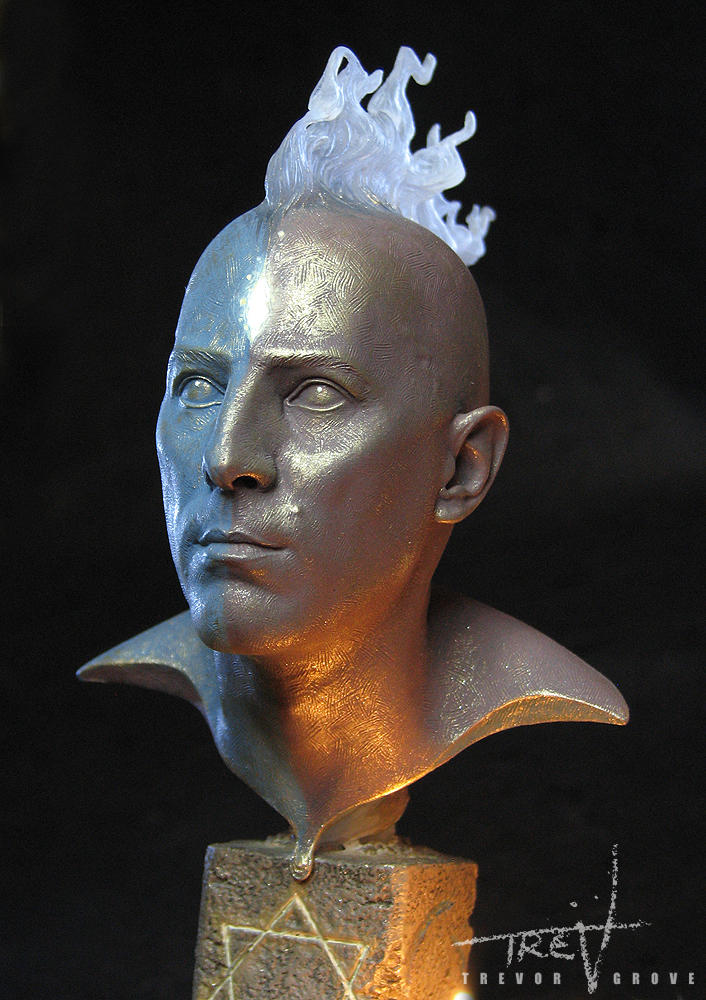 Watch
A piece I worked on all summer in my limited free-time to celebrate some of the great work of Maynard James Keenan, one of my favorite artists.
The music Maynard is part of in all three bands has been a constant source of inspiration and motivation for me over the years. I'm really grateful to my brother, Trent, for having introduced me to TOOL's music when I was a kid. It had a genuinely huge impact on me. He and I have gone to many a Puscifer, A Perfect Circle, and TOOL show together, and those are experiences I'll always treasure.
This piece was sculpted by hand in wax, and cast in resin. Painted with acrylic. Approximately 8" tall.
"Life is too short not to create something with every breath we draw"
More photos here:
www.facebook.com/pg/trevor.gro…

Love this! Love Tool!
Are you selling copies of this?
Reply

Thanks very much!
I haven't planed to sell multiples, but there's been a lot of interest in the piece, so I'm going over everything now to consider if it's possible to do it well. I've been very surprised so many of the people that love Maynard have loved the work I did. It's gratifying, but certainly overwhelming.

Reply

I think the sculpt really captures the likeness and the aged bronze look and smoke like hair effect is perfect. I'd buy a finished bust or even just the resin cast unfinished if any are made available.

I always wanted to tackle sculpting some of the creatures from the tool videos they are a great band and have had a lot of influence on me.
Reply

Thank you very much, I'm glad to hear you like it! I haven't decided if I'm going to make up a limited run of them for sale yet, but I really appreciate your interest.

I really love your idea of sculpting the characters from the amazing videos, I'd love to see that!

Reply

It reminds me of Tharg from the comic 2000AD.
Reply

Always gets me excited when I see some TOOL related pieces show up in the Undiscovered section on here. Maynard is definitely one of the most influential artists to me when it comes to my own style of writing. Awesome piece. Spiral out!
Reply

Reply