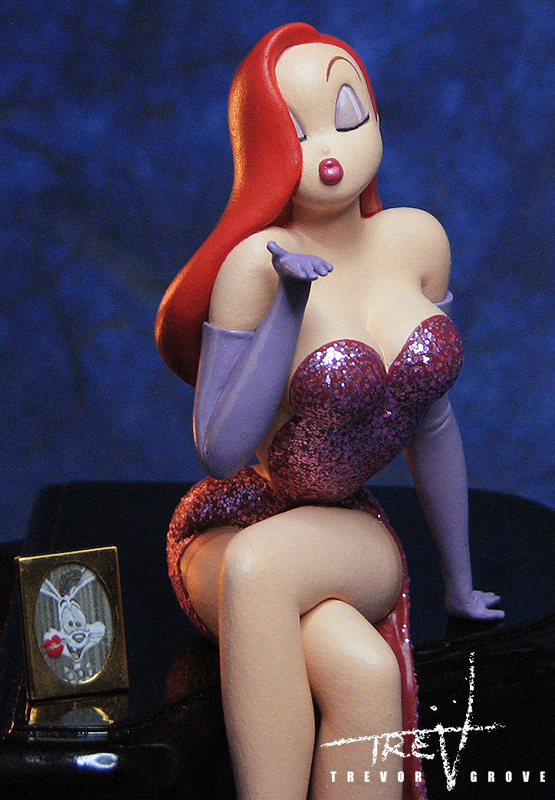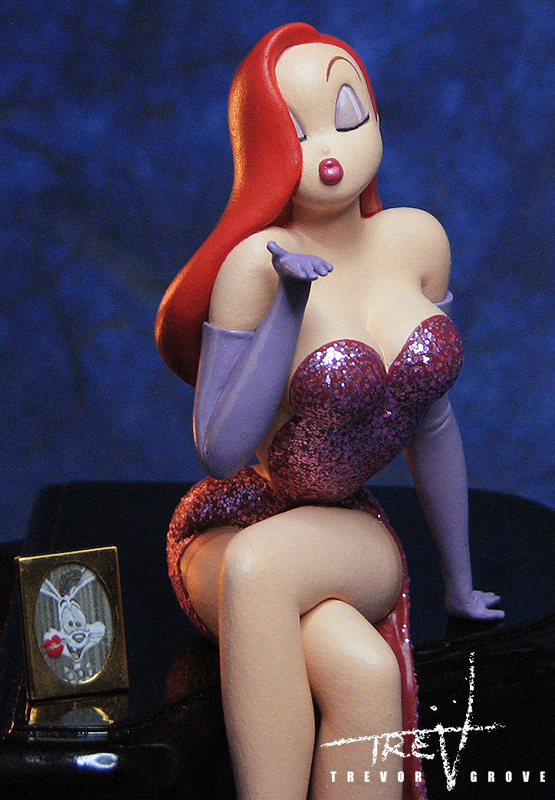 Watch
The second lil' Jessica in a series of three I'm working on in my limited free time. Celebrating 30 years of "Who Framed Roger Rabbit".
These are great fun and help me stay sane sculpting so many little faces all the time for work.

This is a one-of-a-kind piece for the portfolio, like my "Tummy Trouble" nurse Jessica:
www.deviantart.com/trevorgrove…
The piano and little frame for the Roger picture were dollhouse pieces I got off ebay. Jessica was sculpted in wax and cast in resin. The final piece was painted in acrylic and glitter was used to give her dress the right sparkle. More photos here:
www.deviantart.com/trevorgrove…
Next I'll alter the little sculpt into a "Trail Mix-Up" park ranger version.
Trev

I like how you added the lipstick to the photo.

Only thing missing is a miniature stage and curtains. Oh, and the classic style microphone.

(not sure where you'd get that, but they've got just about everything on the dollhouse scale.)
Reply

Oooh, I love those ideas. I had thought an upright bass would be great, but I hadn't even thought about a classic microphone. You're right, they make all kinds of scaled down things. I was surprised how well the piano worked with the size I had sculpted her already....so I decided to just be lazy and use what I found to compliment her.

Glad you like her little kiss on Roger's cheek!
Reply

Reply

Reply


Amazing work, she looks really nice, we'll done!

Reply

If Jessica was a real person, she'd be Angelina Jolie.
Reply


She'd be a good one! Oh no, now I'm trying to imagine a realistic rabbit in suspenders and a bow tie.
Reply

This is beautiful!!!! Would love to see some pics of the unpainted sculpt, if possible.
Reply