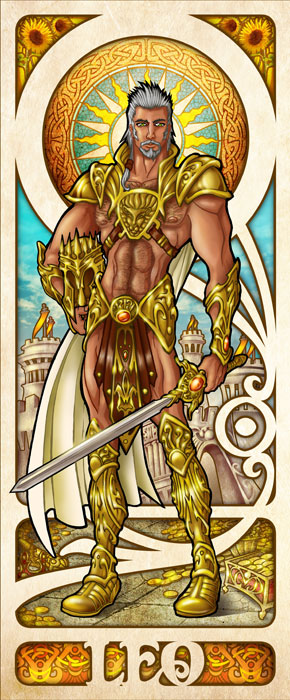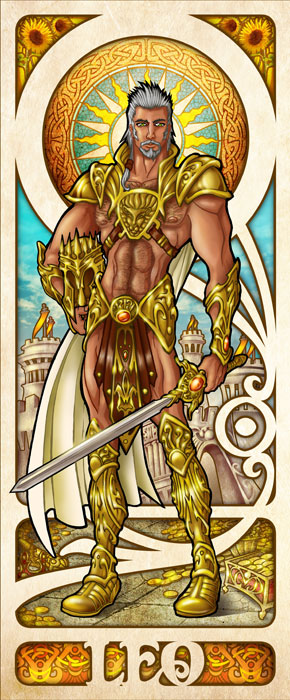 The fifth house, Leo: The sun, the summer, the full potential of life, the father and king of the zodiac.

Reply

Reply

I hope you will continue with this series. Very sexy, elegant, straight forward, classical art nouveau style that really makes this series work.
Reply

Wow! Nice! Love the colors. Really works for the Leo!
Reply