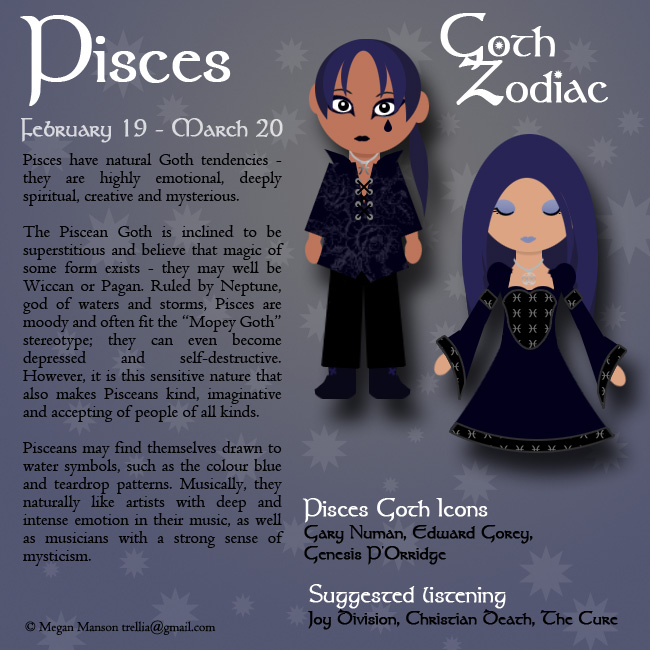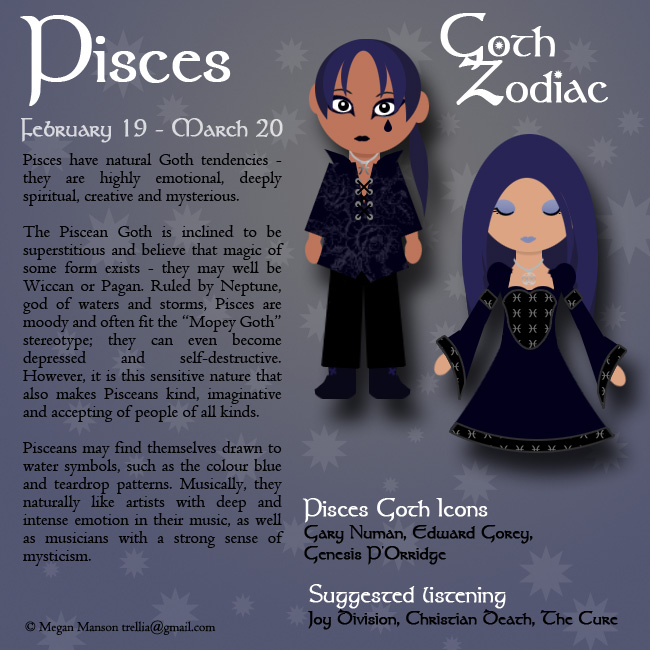 Watch
A series exploring how the qualities associated with the signs of the zodiac can manifest in Goths!
We finally get to Pisces, the final sign of the classical Zodiac. Pisces seem to be the archetypal Romantic Goths to me - dreamy, melancholy, artistic and mystical.
And so this spells the end of the Goth Zodiac series...or does it??