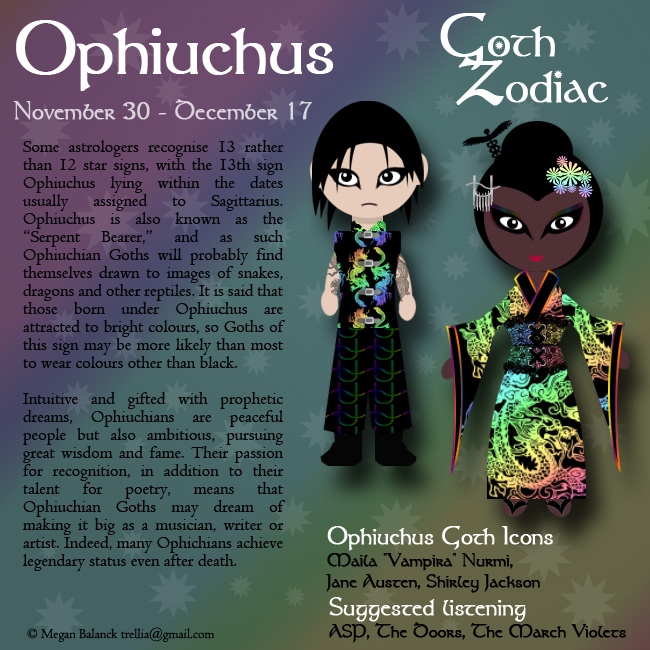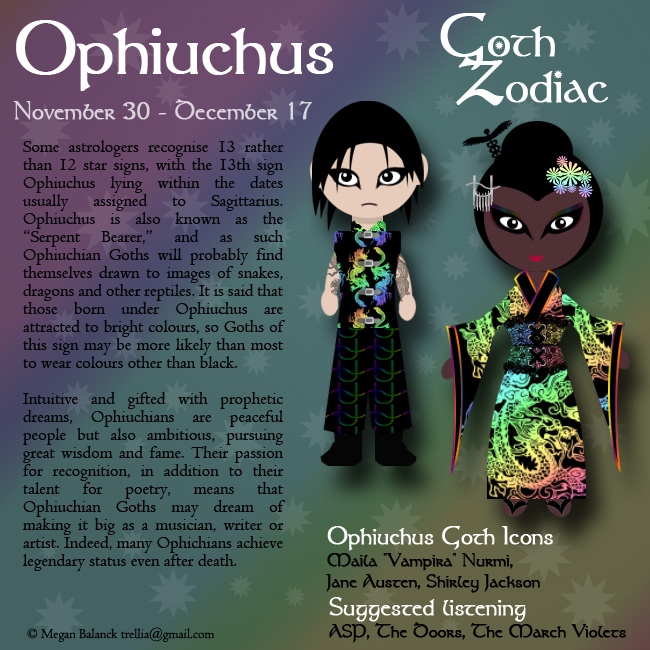 Watch
A series exploring how the qualities associated with the signs of the zodiac can manifest in Goths!

Just a little addendum to the Goth Zodiac series, for all those who follow the 13 sign zodiac rather than the standard 12 signs. Plus an excuse to use lots of colours and snakes/dragons!

Now...do I include Cetus as well??