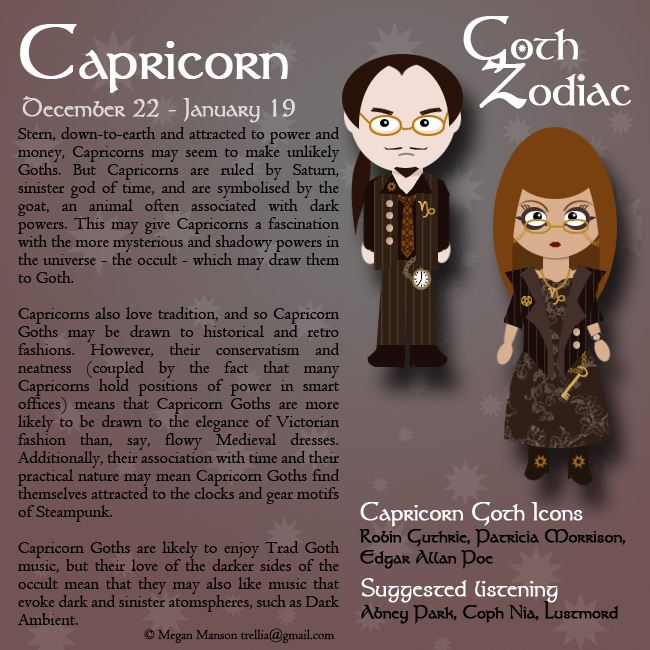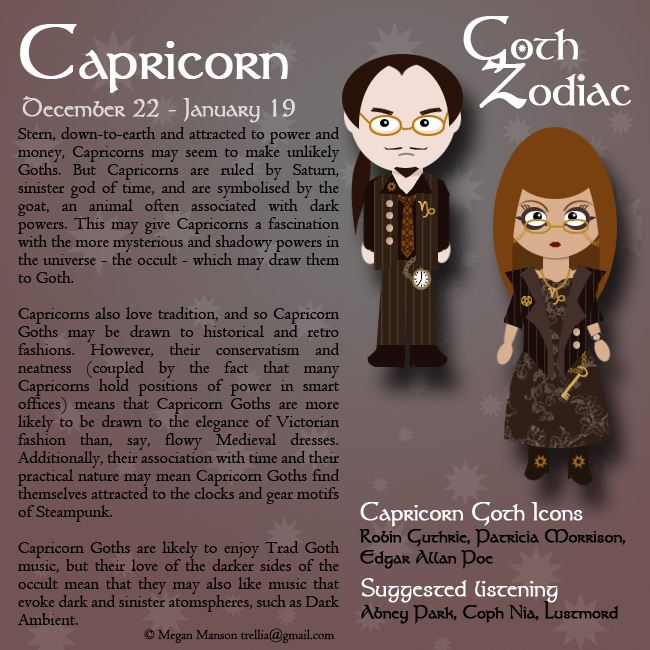 Watch
A series exploring how the qualities associated with the signs of the zodiac can manifest in Goths!
Finally, we get to my own sign, Capricorn! Although I don't think I'm a very typical Capricorn at all. I think I'm much closer to Aquarius, which I was only a few days away from (and I was born early...).
I'd like to dedicate this to Chris Sheehan, former guitarist of the Sisters of Mercy, who recently died of cancer.