3D Renderist that loves Star Trek
Specialize in Futanari, Transgendered art.
Producer of Stories of Sci-Fi fantasy and Graphic Novels.
I do commission artwork, as well some texture work for DAZ, and Poser items.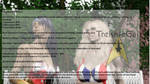 I am Transgender, and I ask this in all sincerity. I post pictures of myself from past photo shoots. Please limit your comments to the relevant of the image. I appreciate the accolades, but I really don't want to know what on me you would like to suck.
Yes I am in my 50's DEAL with it.
I don't skype, cam, or any other form of video chatting for the simple reason all I attract are pervs...so deal with it.
I am a big fan of Golden, Silver, and Bronze Age DC Heroes, especially Wonder Woman, Supergirl, and Batgirl.
I've recently turned into an old opinated bitch so deal with it.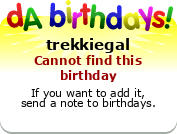 Patreon:
www.patreon.com/trekkiegal
Discord:
discord.gg/hwUV85