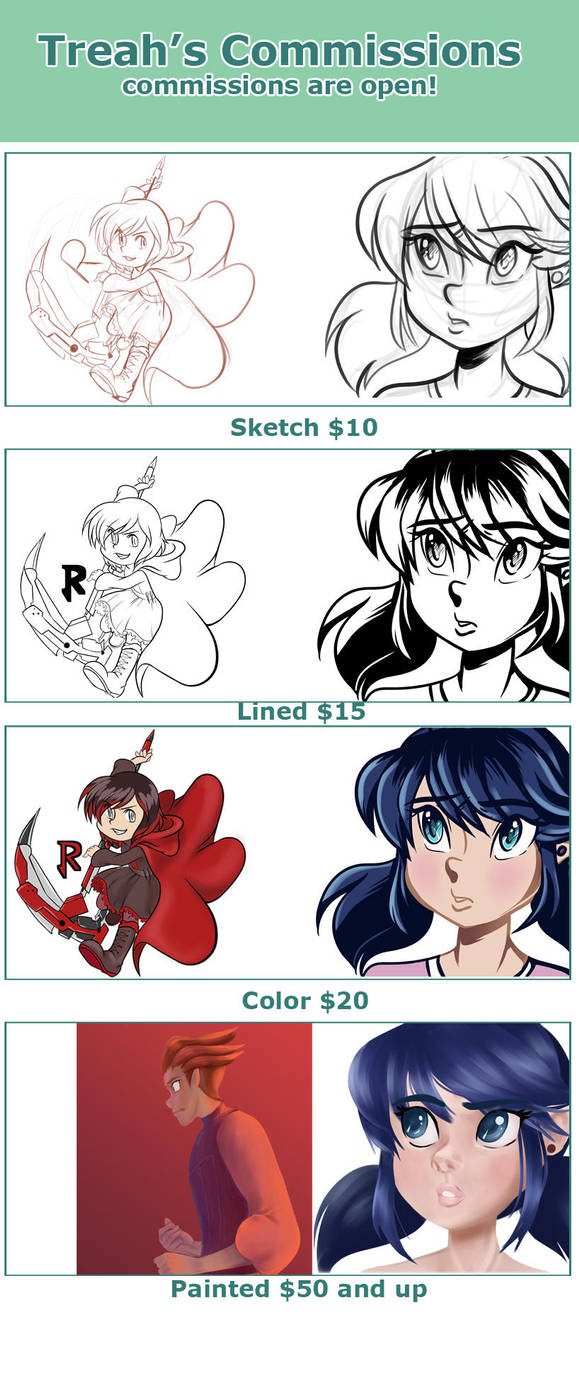 Treah's Commission time! Paypal Please!
Sketch - $10 + $8 for extra char.
Lined - $15 + $10 for extra char.
Color - $20 + $10 for extra char.
Painted - $50 for single character +$30 for extra painted characters.
Rules
I reserve the right to refuse requests, but beyond that aside from illegal stuff anything goes.

Process
Contact me at ilse-flores@hotmail.com with subject "Commission" or PM here on DA.


Please include a description of what you would like.
If you have an oc please include a detailed description or you can link or send your reference images.
After Ive confirmed what you would like to recieve, I will mail you a paypal invoice. Only after payment will I begin working on your piece. Partial payment system is also available at request. You will also receive an an estimated time of arrival.
except for sketch commissions,You will receive emails at every step of the process and will either approve or suggest edits (Up to 3 edits)


Upon completion you will receive

A final digital copy in your preferred image file ( Jpg,Png,PDF)

I'll be happy to answer any questions you guys may have!
That's it! I look forward to hearing from you guys!