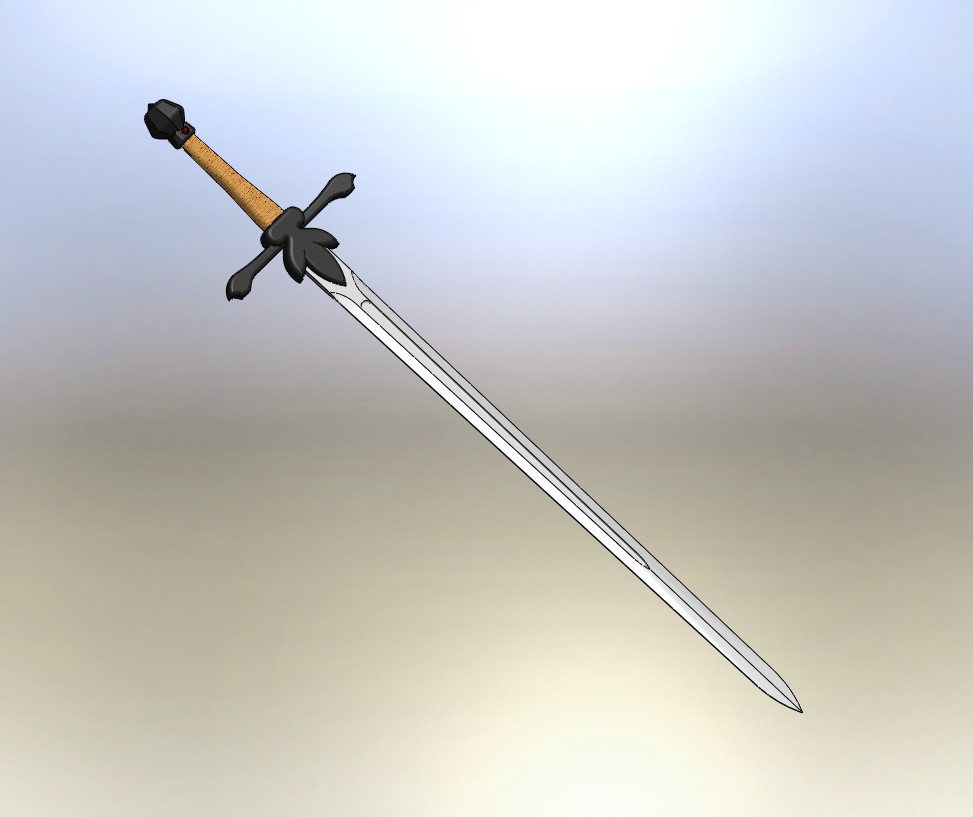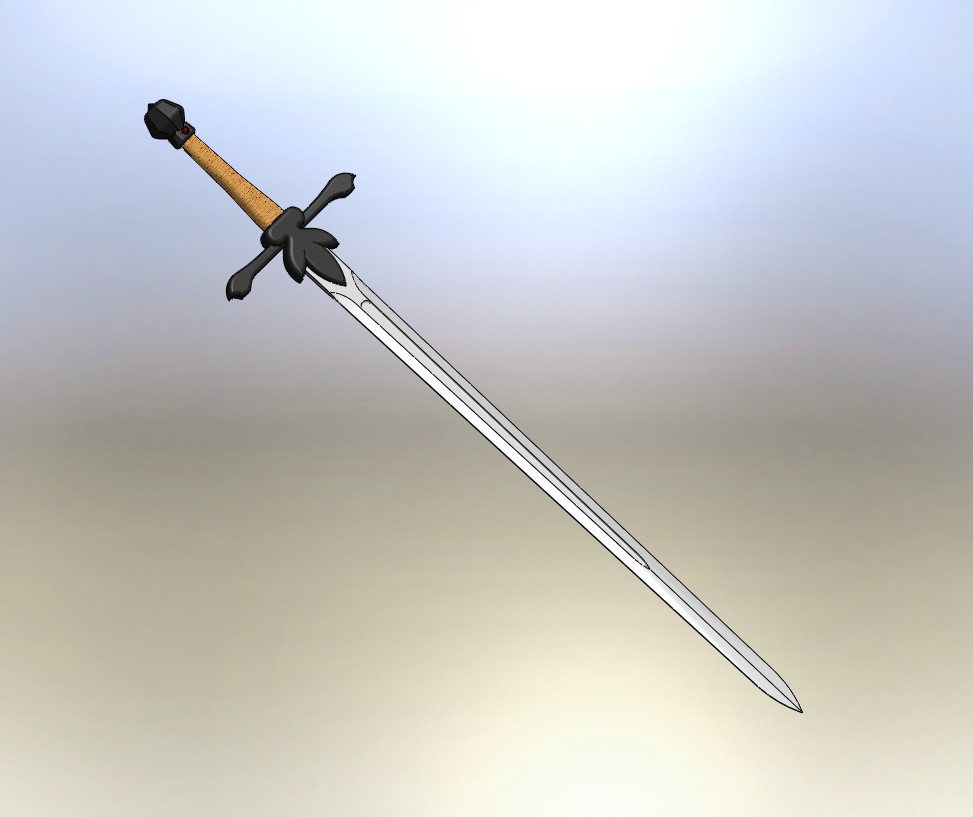 Watch
Here's my first original 3 dimensional model!
Got easier as I went on, starting figuring out how stuff goes together. Still spent ages trying to get the shape of the hilt such that i felt it would be "right" might still not be, really need to hold it in your hands for that, but I think it might be good.

probably spent 6 hours on it all up.
---Edit---
Better balanced now, and i'm happier with the pommel. 3 more hours work :/ needa work on time efficiency bahaha.
Unfortunately, I checked out the mass of the thing, and it weighs 3.3kg. Wiki indicates shouldn't be more than 2, so i'm a mite concerned, but not too much. It is, after all, a blade of fantastical nature.

I agree with facebook comments, it does look unbalanced. And it's hard to tell without a real world model (or hands next to it) but the hilt may be a tad too short. But otherwise, Awesome!
Reply