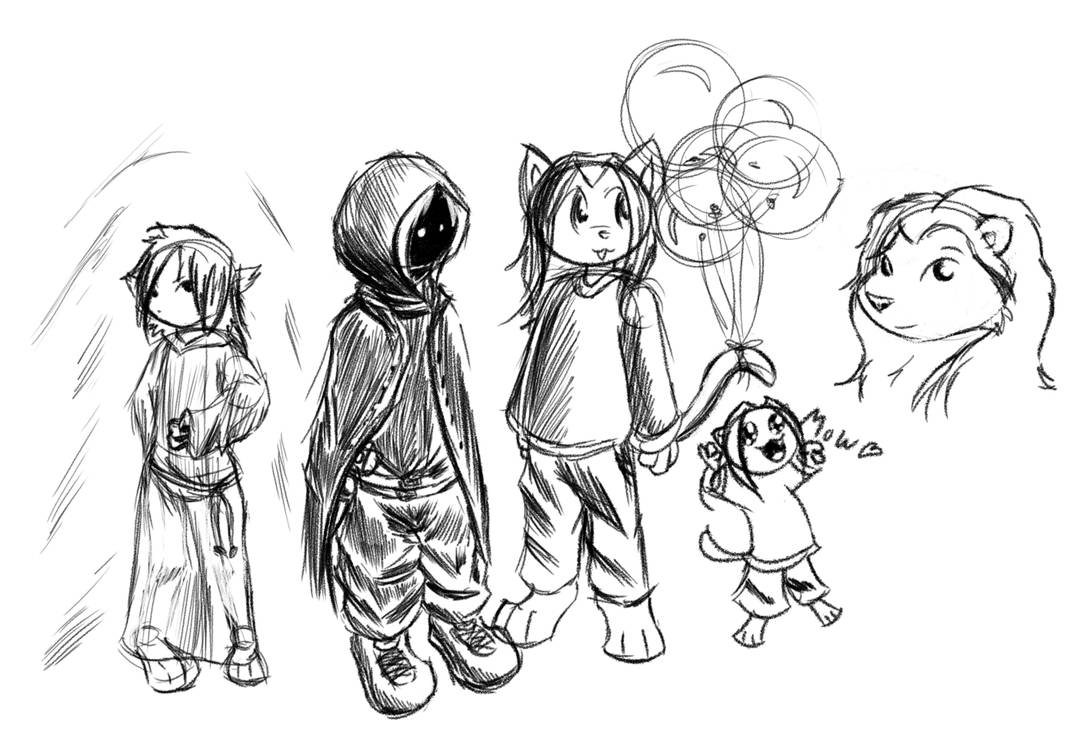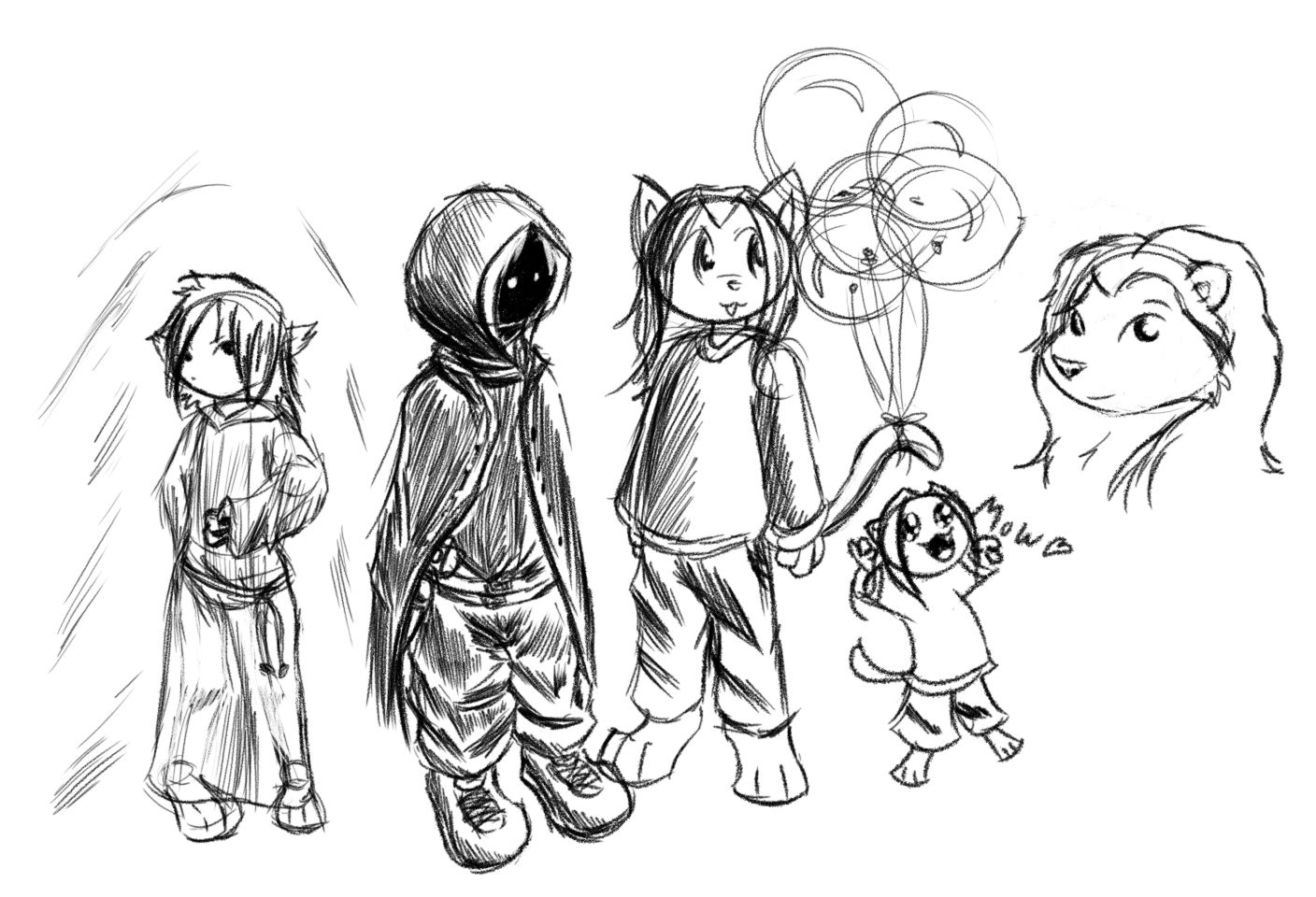 Watch
[link]
This Kilo.
I was feeling kinda doodly, and I haven't really been using Kilo as much as I used to recently.
From left to right, those are
Koli Star - OMFG KILO HAS SHORT HAIR OHSHI Koli was a magical apparition generated by Kilo's power during a period of intense nightmares. He is very convinced that it would be best to keep the whole world asleep forever, but is actually open minded enough that he would listen to others. Unfortunately, his logic is twisted and tends to bring things right back towards his point of putting everything to sleep.
Despite being a magical being, he is adept at managing the energy available to sustain himself while doing his deeds. When Kilo made the transition from his homeland to Kibrosa, his magical ties to his old world closed entirely, destroying Koli. (This also should have -and in a sense, actually has- killed Kilo, but the world he ended up warping himself to is structured from the core to support life, and made another copy of Kilo. From the perspective of the current living Kilo, nothing happened but he used a spell and warped himself off somewhere nutty. )
Xilok - Totally different universe from the other Kilos, this one in leads a large gang of gun toting blow stuffs up, in what is a type of school-like institution similar to what you would expect of Pokemon institutions in Pokemon games. He means well, and is doing things for a good cause, but goes about those things in a vague macroscopic manner that makes use of his whole established institution. Two different groups of people are constantly at odds with each other, and it is through his institution and provisions that he intends to establish a link between the groups and end unnecessary violence while helping others achieve their goals.
He's silly and weird. Hardly anyone ever sees his face, either.
Kilo "Hydrofeline" Meecho - Kilo is his parent given name. Hydrofeline is a name he made himself to pass on to his family later as he essencially became one of the three central gods of a while separate realm from the world he came from. Meecho is an inherited name that very much disappeared with Kilo's own parents in his early youth. Both of his parents worked as the hired patrol for the town he was born in, but were killed by raiders for money and possessions. Kilo is totally unaware of this fact and hardly remember his parents. He was raised mostly by his hometown's locals, and he spent a lot of time doing deliveries and various other odd jobs to pay them back. This did have a large effect on him in the long run as he often finds himself in the position of delivery boy. That doesn't explain his relationship to Charlotte or his fascination with balloons or why the other versions of him exist at all, but I'll get around to that someday.
Mini Kilo - This isn't Kilo as a kid, unlike some of the other pics I've drawn. Kid Kilo is the same one as above. This is a Mini Kilo, which isn't really an entirely different version of Kilo so much as an adorable magical apparition Kilo makes to play with and have fun with. They don't stay around for too long, but more or less, their experiences are relayed to the Kilo that generates them, and can be sustained as long as they need to. They're really fun to hug.
King K - I DON'T EVEN REMEMBER WHY I MADE THIS GUY I THINK IT IS LIKE A DIFFERENT UNIVERSE COUNTERPART OF XILOK BUT HE CHANGED HIS NAME AND GOT RID OF THE WEIRD OUTFIT AND NOTICED HIS HAIR WAS WILD AND HIS TAIL LOOKED DIFFERENT AND OHSHI but he still likes what he likes cute things and balloons and all, which is no different than before.
I'm very sure I didn't explain any of that too well, but if there's any questions, feel free to ask me. Character questions tend to be pretty fun.