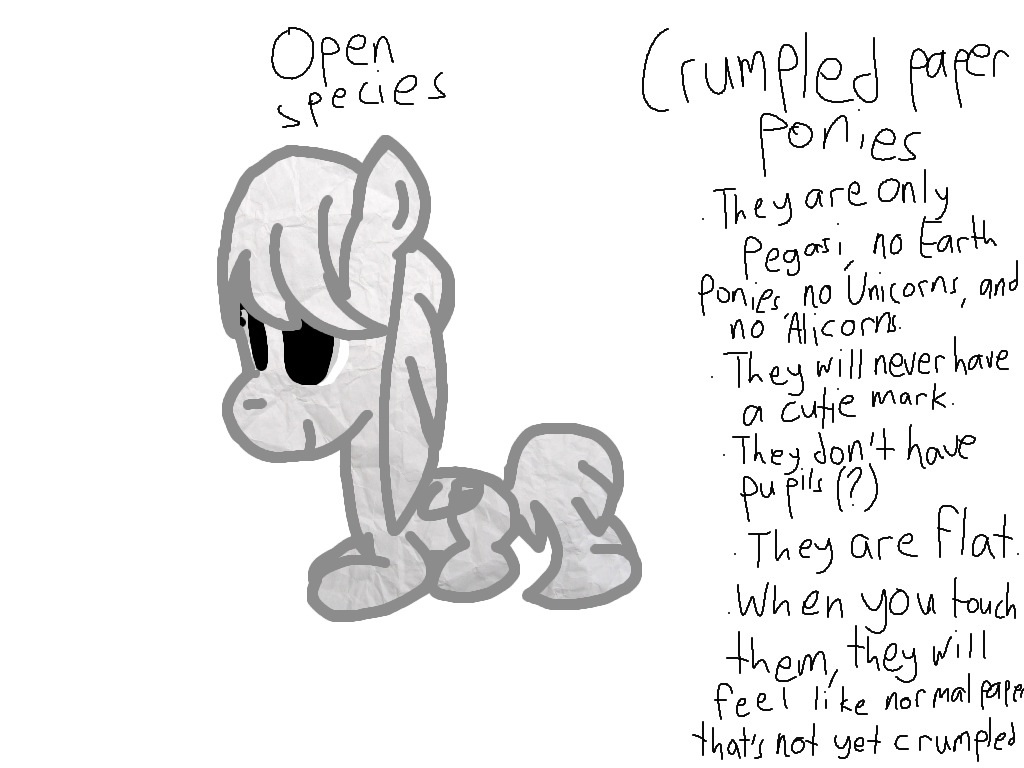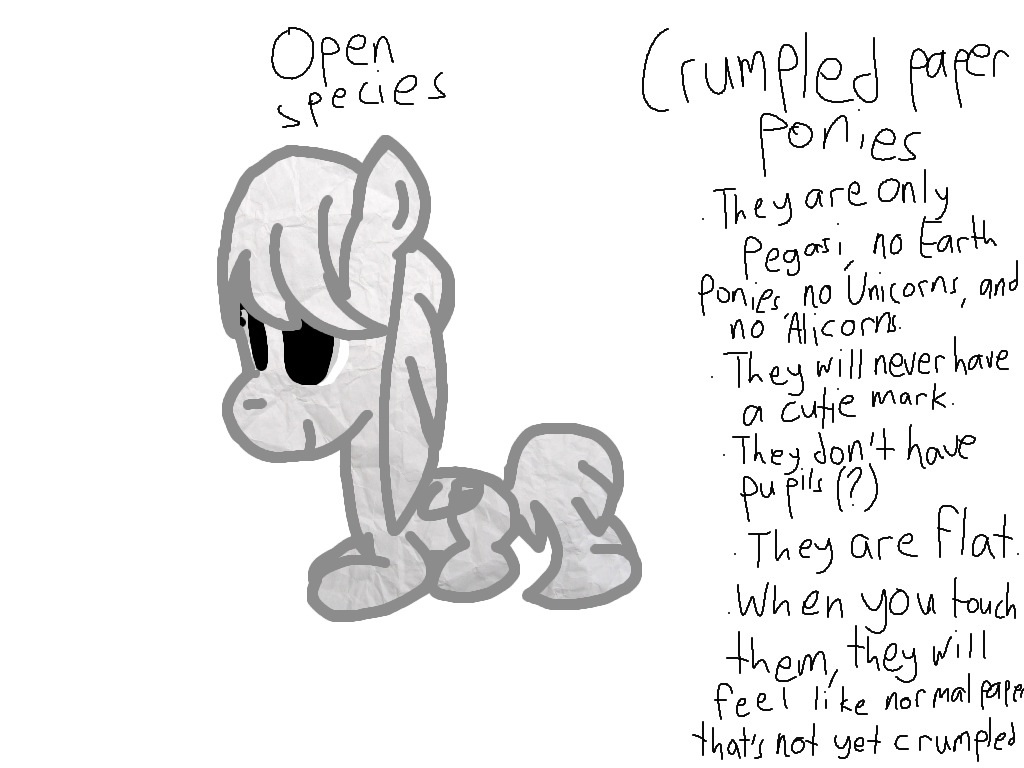 Watch
They are an open species! Feel free to make one, but credit me for the species, if you mentioned me with either :dev Minions-and-Ponies: or :icon Minions-and-Ponies: without the spaces, the mentions system will show me that you made one.

I don't do customs, but since this species is open, go make one, use this texture:
melemel.deviantart.com/art/Cru…
then make your pony! My pony's name is Paper Mache, it was hard to make her. But I had fun.
Species and Paper Mache belong to me
Texture used belongs to
~
melemel
MLP belongs to Hasbro
The owner of this deviation has disabled comments.