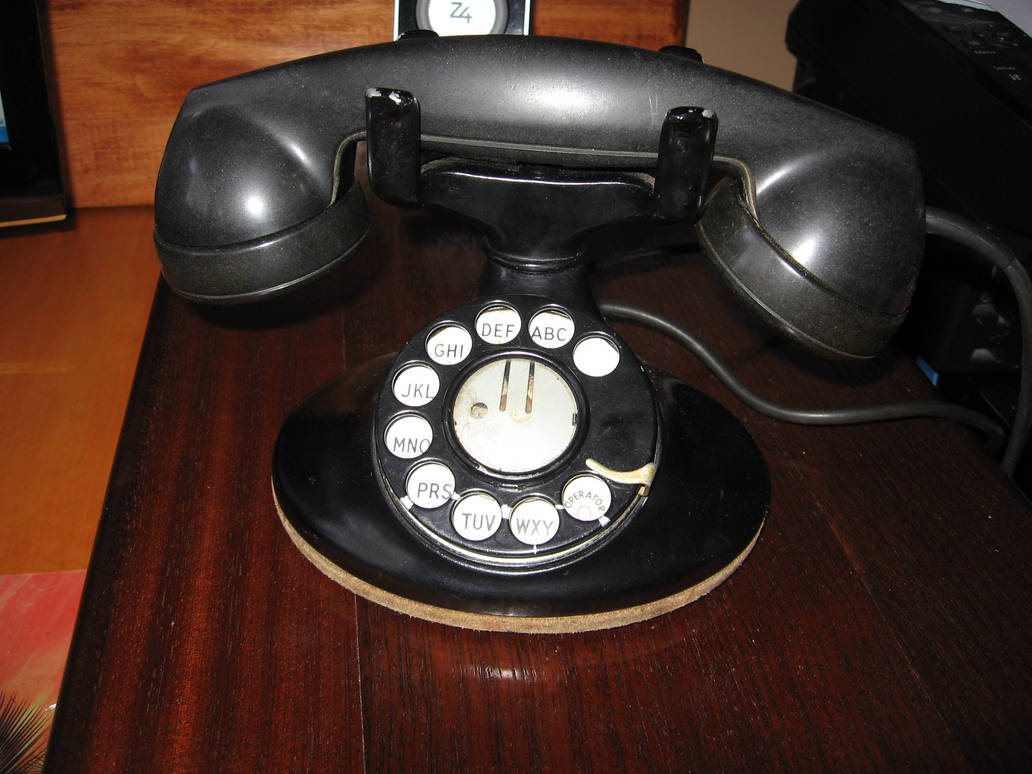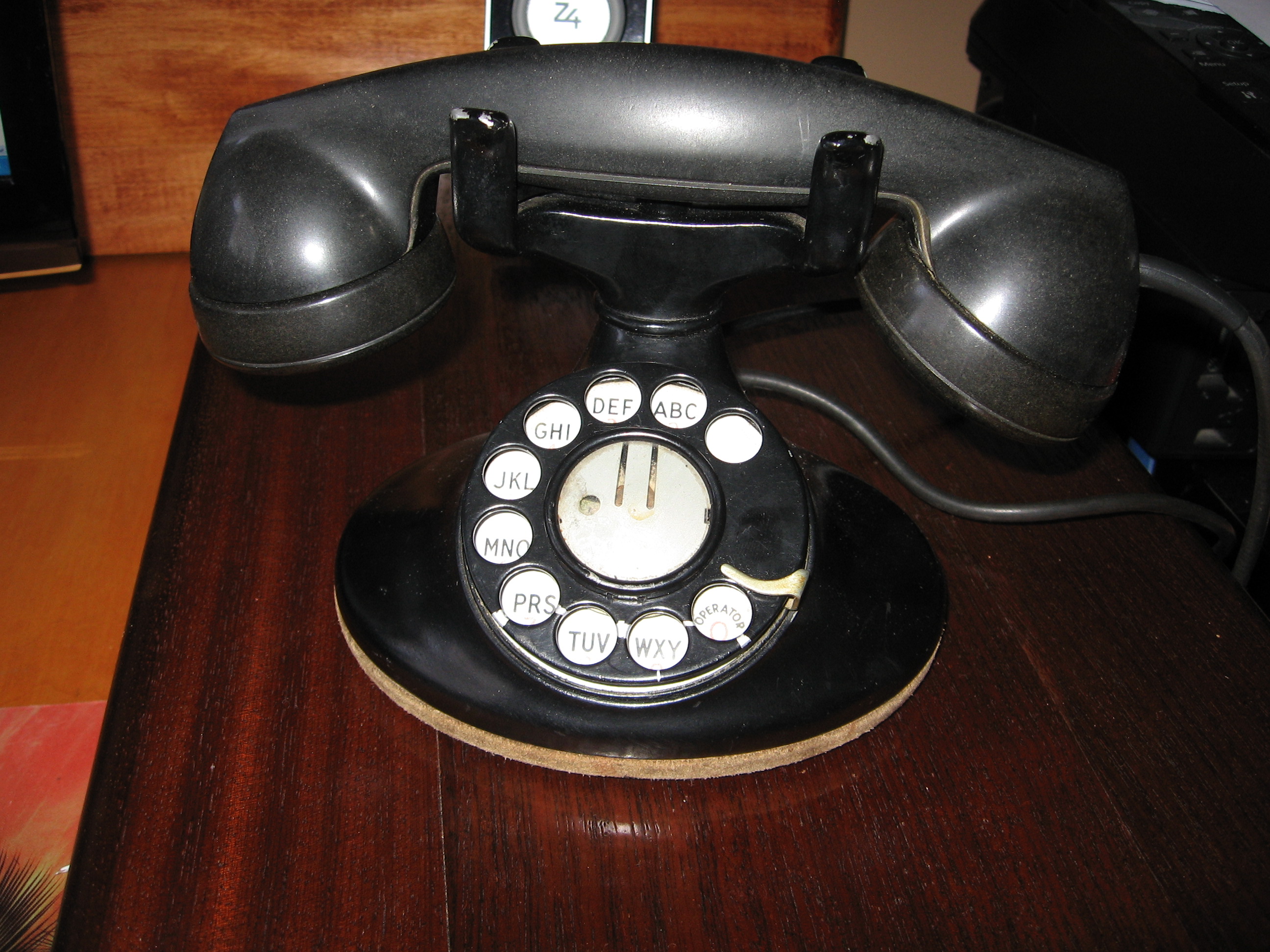 Watch
Western electric model 202 rotary phone 1935.

Wow, My friend has one of these phones. Where did you get this? I have a 1941 Stromberg Carlson, Zinc phone that my driver's ed teacher gave me for free

I rewired it, and with some tinkering with the bell, had to get a copy of the original schematic, and try to use the original wire combo for the bell then a dozen other combination's before I finally got it to ring. I also had to clean the innards of the dial to free it. Now it works great! In my main bedroom, the same room; the '41 is in my loft. But next to my bed I have a 1955 Western Electric phone hooked up. Got that at a church rummage sale for $1!! An additional note is that I need the center dial design for the '41 set. However, an interesting note is the '41 Carlson has the letter "Z" on the Zero digit as well as the Operator on the same digit. Which is interesting because after the 40's 0 was only used for the Operator and not with the addition of Z on that digit.
Reply

I'm not sure about the Z. I got this phone off ebay.
Reply

I remember those old phones, you could brain somebody with that handset.
Reply