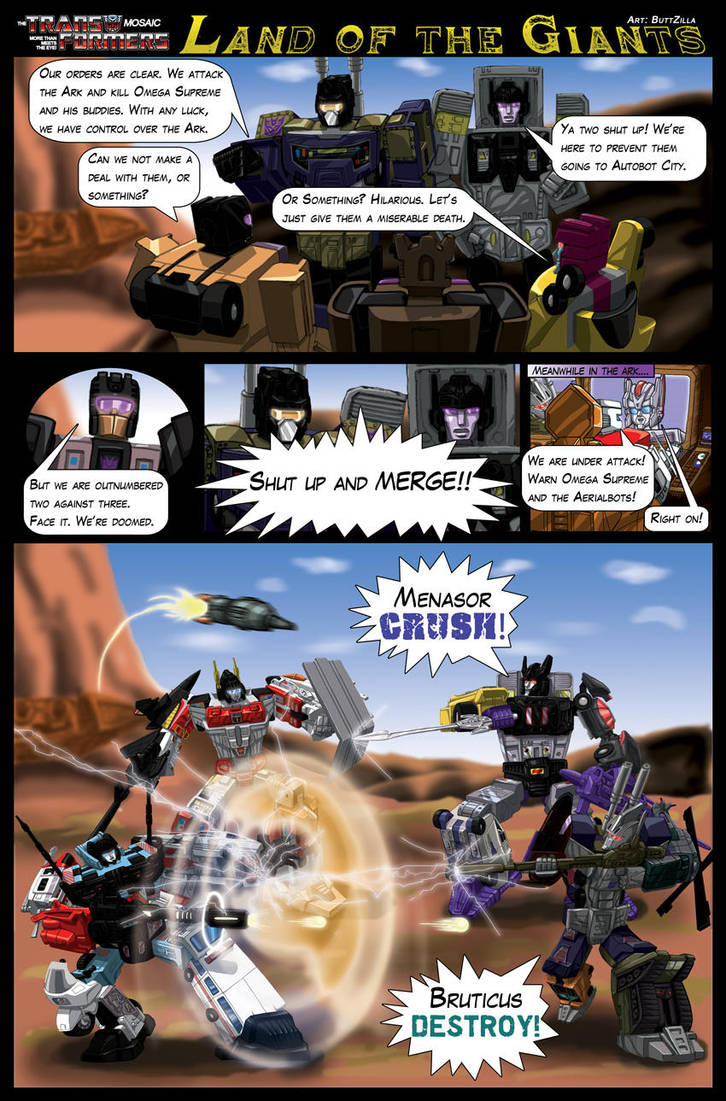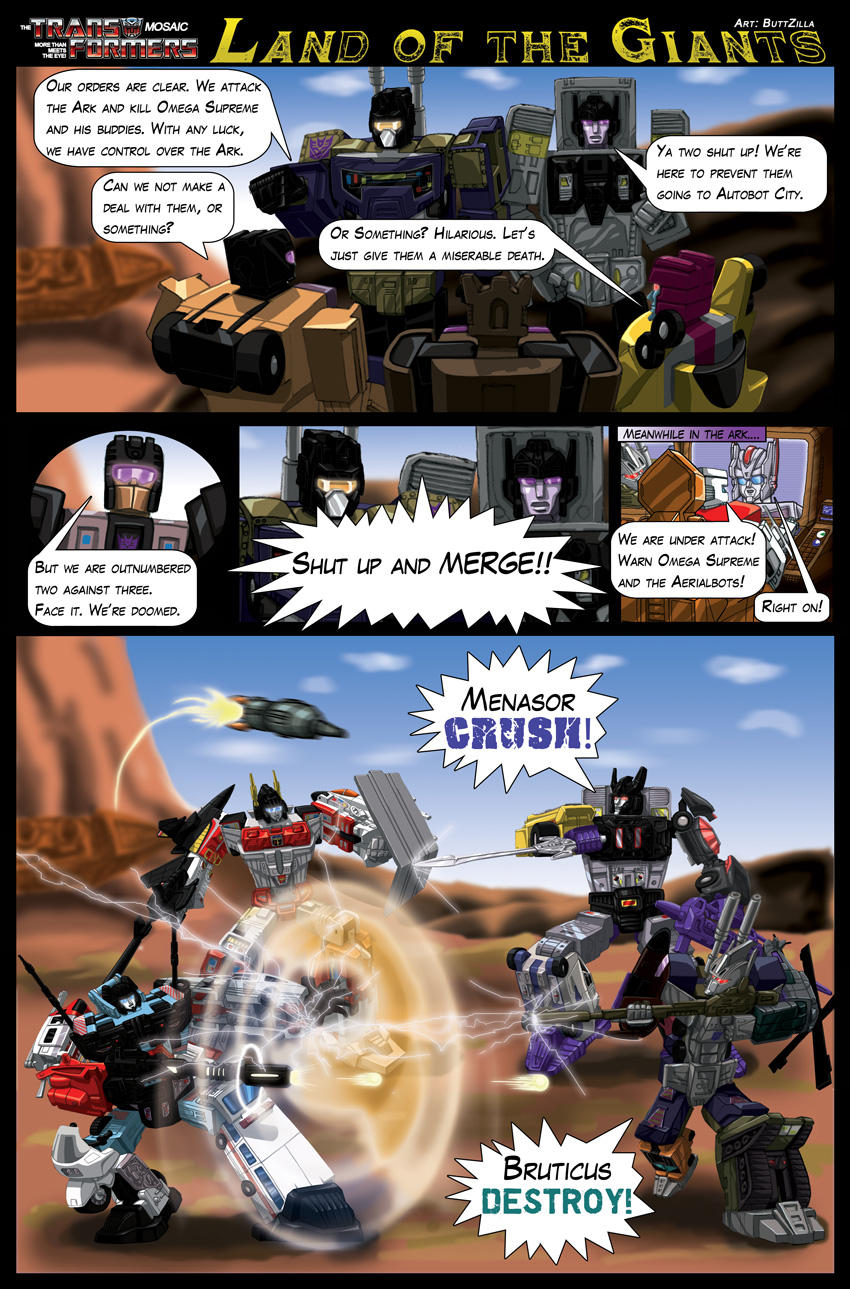 Watch
Story by;
Wout Jut

Art & Colors by;
Butzilla

Gigantically amazing!

Reply

Reply

Reply

Seems like they could have thought this through a little better.
(But that is one kick-ass final panel...)
Reply

Art's good, dialogue's awful, overall it feels very pointless.
Reply

Reply

At least this explains why they didn't take part in the battle at Autobot city. Awesome job

Reply

Ok, I've not been the biggest fan of recent Mosaics, the quality has definitely been sacrificed for speed - and I feel maybe this one falls into that category.

The art for the main figures is competent, (actually quite impressive in parts), but the level of foreground detail is seriously undermined by some lack lustre backgrounds. They are very hazy and washed out. I know this is intended to demonstrate distance, but even in the final shot it looks more like the characters are floating over the background than interacting with it.

The "effects" are ok, dynamic and suggestive of high tech alien weapons.

The story - I know we are talking about a one page story, but the set up and dialogue feel incomplete and very rushed. These are two of the most powerful robots the 'cons have - who ordered them into this suicidal attack? Was the intention to categorise them all as impulsive? because the only voice of reason seems to be Swindle, and he's a conman!!

As Mosaics go it isn't that bad, but it lets itself down on a few points that stop it from being a classic.
Reply

Absolutely beautiful artwork, but like a lot of really gorgeous Mosaic pieces, I just wish there was more "story" to it than the rather bland dialog here. I only put together that this might be an "offscreen sceen" from TF:TM because it kinda matched the added page from the TPB of IDW's "adaptation".
Reply

Reply

Could this be what happened in the movie which was why we didn't see these guys?

Reply

Great reference!

Now I want to go watch Monty Python again.
Reply