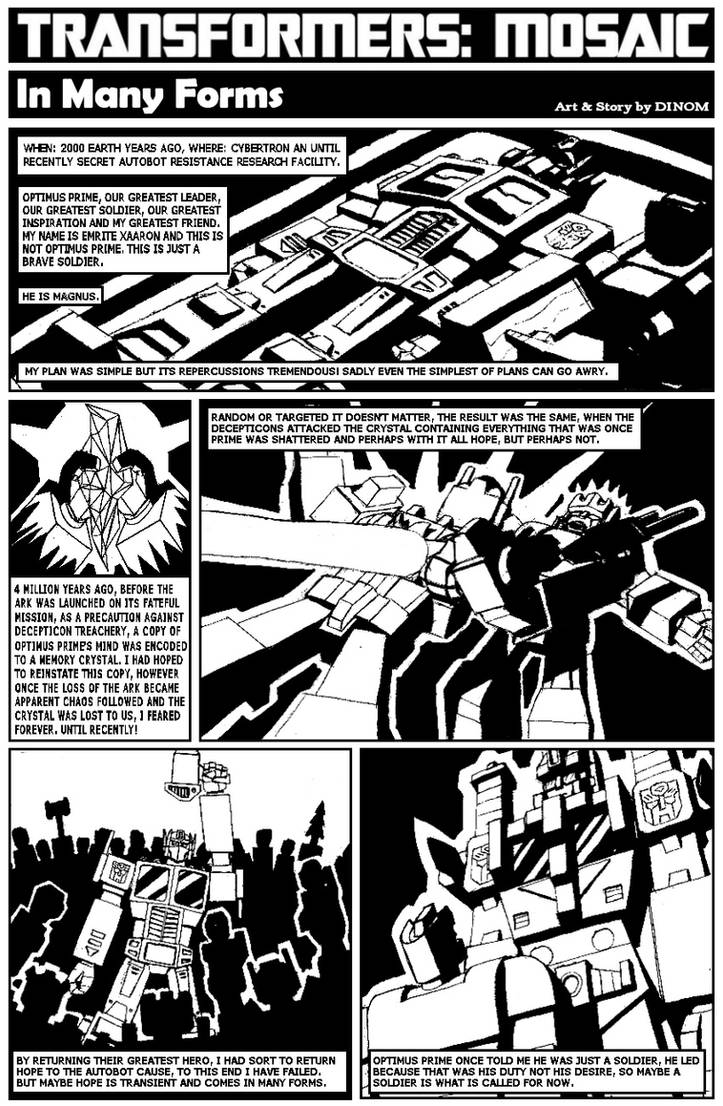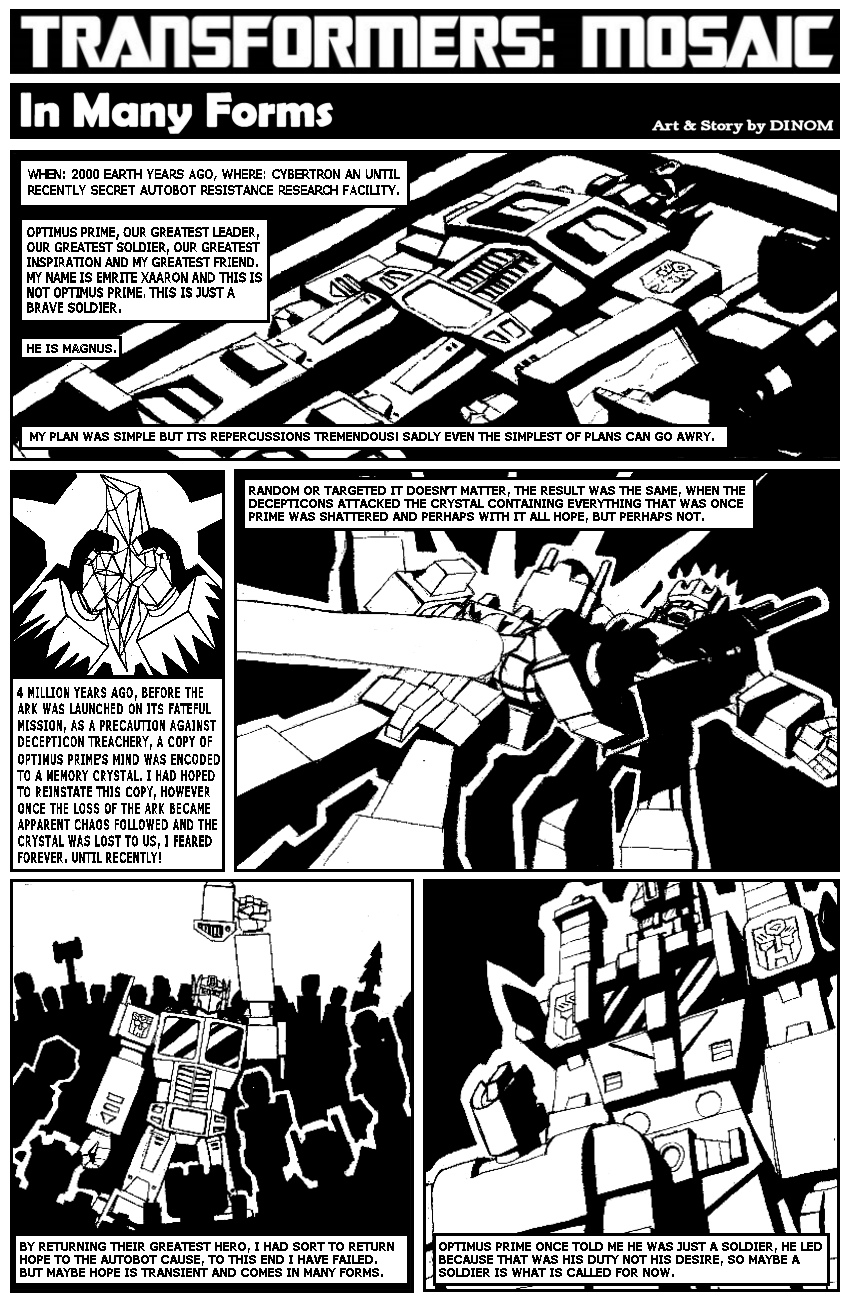 Watch

Xaaron beats Tyrest a million times, and more. I love this idea.
Reply

The art is pretty decent although a higher res scan would have made the lines a little smoother. Although I have to chime in with others regarding it being difficult to read, not just the font choice, but the text could be trimmed and a bit more to the point.

Also if it's meant to be part of the Marvel continuity Ultra Magnus had only recently been given life, just prior to his comic appearance as outlined in both Target: 2006 and the profile that was written for him.

Now this is just personal preference so please don't take any offence - there's no hint that Magnus has a smaller Optimus style body within him any of his Marvel appearances and whenever I see it being done it annoys me, but as I said that's just me.
Reply

But it is toyaccurate. Also if you look at him in Vehicle Mode, his truck mode is a white version of Prime's. Ofcourse it gets ignored in the G1 Media.
Reply

I know it's toy accurate, but as I said it's my personal preference, and why does toy-accurate matter in a comic?
Reply

Sorry, I found the words pretty much impossible to parse. I'm really not sure what's going on there, it reads very very confusingly.
Reply

Pretty much this. Sounds like an interesting premise, but an editor would have done a world of good here.
Reply

Was this written using a translator program?
Reply

I have the strange feeling that some of those panels look familiar!
Reply

The first panel is meant to be reminiscent of Prime on his death-bed in the original movie, but I had just re-read all the Marvel UK comics so a few more influences then intended may have slipped in, the last panel especially, after I had drawn it I had the same fought as you.
Reply

I like that fact: paying tribute to the classics while developing a new storyline is a quite clever style.
Reply

Punctuation problems aside, this is an interesting look into Ultra Magnus and his original "reused Optimus Prime mold" appearance.
Reply

Thanks. I was re-reading the Marvel UK G1 comics and it occured to me that if Mangus (the greatest Autobot warrior, I think is the way he's described) had been around for any length of time, then the resistance movement should have been going a lot better after 4 million years.
Reply

Reply

Reply