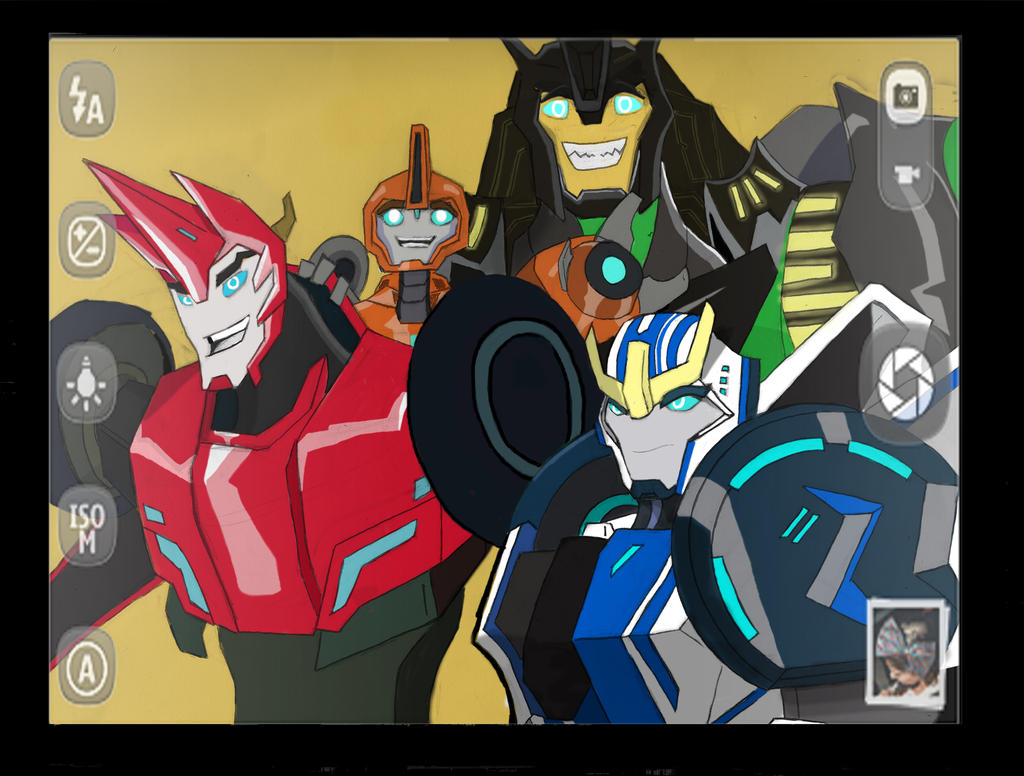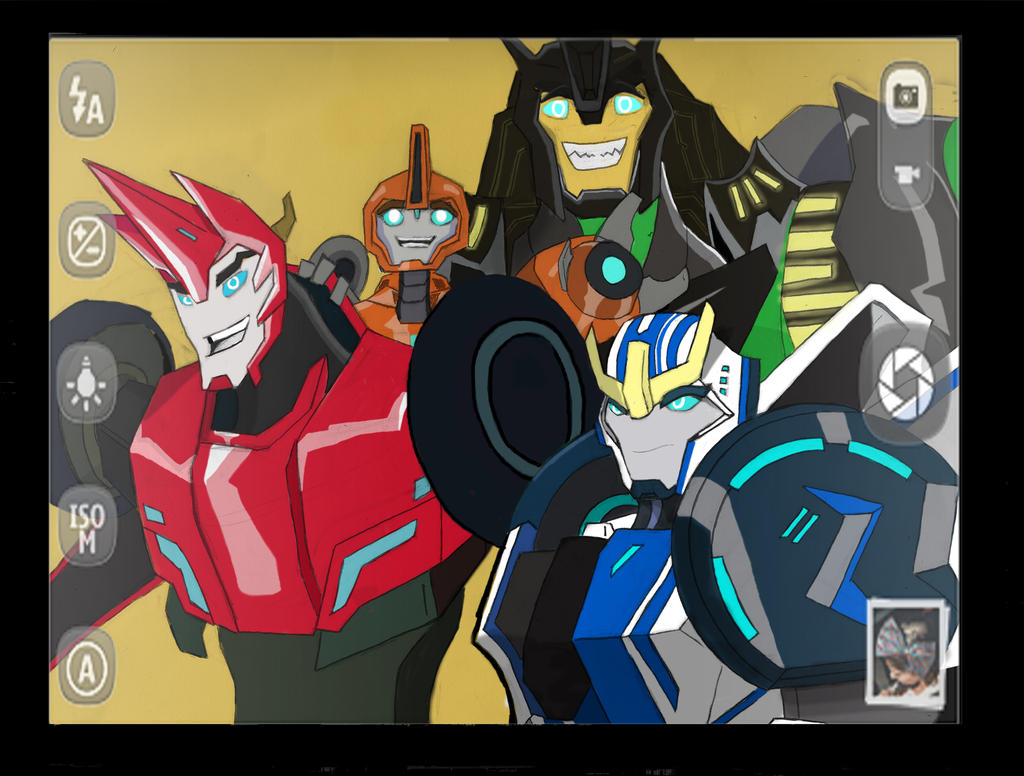 Watch
....I still prefer Team Prime better

...
So yeah. I kept seeing fan art of Team Bee and eventually I wanted to catch in on the action

and why not a group shot of the new team?
Not a bad show, but the animation is horrible >.< I still really like drawing the Prime universe better, but it was fun to revert to less detail drawing. I specially love drawing/coloring sideswipe and fixit!

.
Not my best work, I admit..sorry I messed up during the scanning process and I wasn't able to duplicate the style
STRONGARM WHY YOU SO SERIOUS
Enjoy!