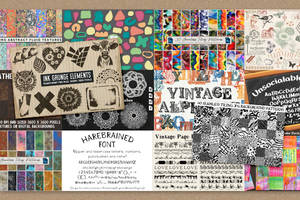 HG Designs Subscriber Area
Lots of high resolution goodies for graphic design including textures, photoshop brushes, seamless patterns and more.
---
Suggested Premium Downloads

Spheres and Bubbles Brushes
Description
This is not a stock account. I'm only posting these to intro my new stock account:
~
Ravens-Stock
If you use these please credit ~
Ravens-Stock
and not this account. You MUST credit me if you use these as I put a lot of work into them.
Send me the link to the work you used them on either in a note (on either account) or as a comment on this page.
Please help keep stock available by giving proper credit to the stock artists.
Thank you!
~Stacy Raven
[link]
*These brushes are for Photoshop CS or above.*