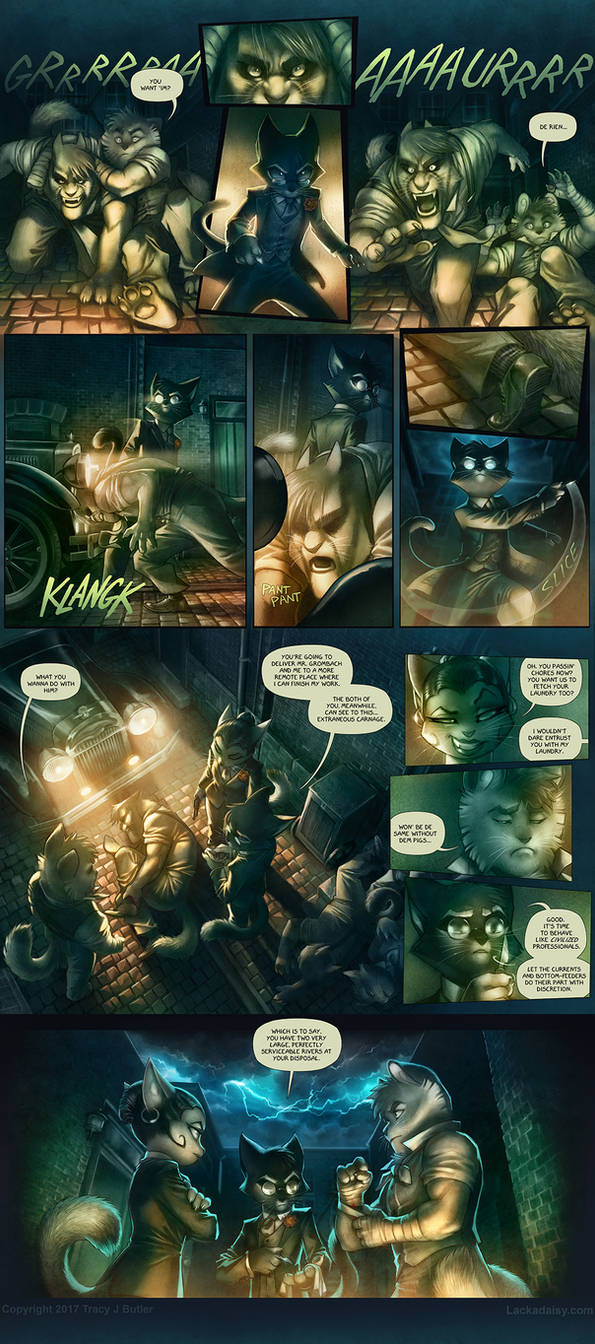 Watch
This marks the last bit of this 'chapter' of Volume 3 featuring Mordecai and the Savoys. On to some new scenery with the next update.

Hopefully it's obvious by now that I'm trying to do something a little more with color (and a bit less with full on sepia) for Volume 3. These latest pages have been largely experimental in that regard. The color scheme has been unwieldy and harsh to look at in places, I think, but I've learned some things. I'll be trying for something a bit subtler and more appealing with the colors in the next chapter.

---------------------
Lackadaisy is on Patreon! - early look at comic updates, extra art, custom sketches, livestreams, wallpapers and sundry.