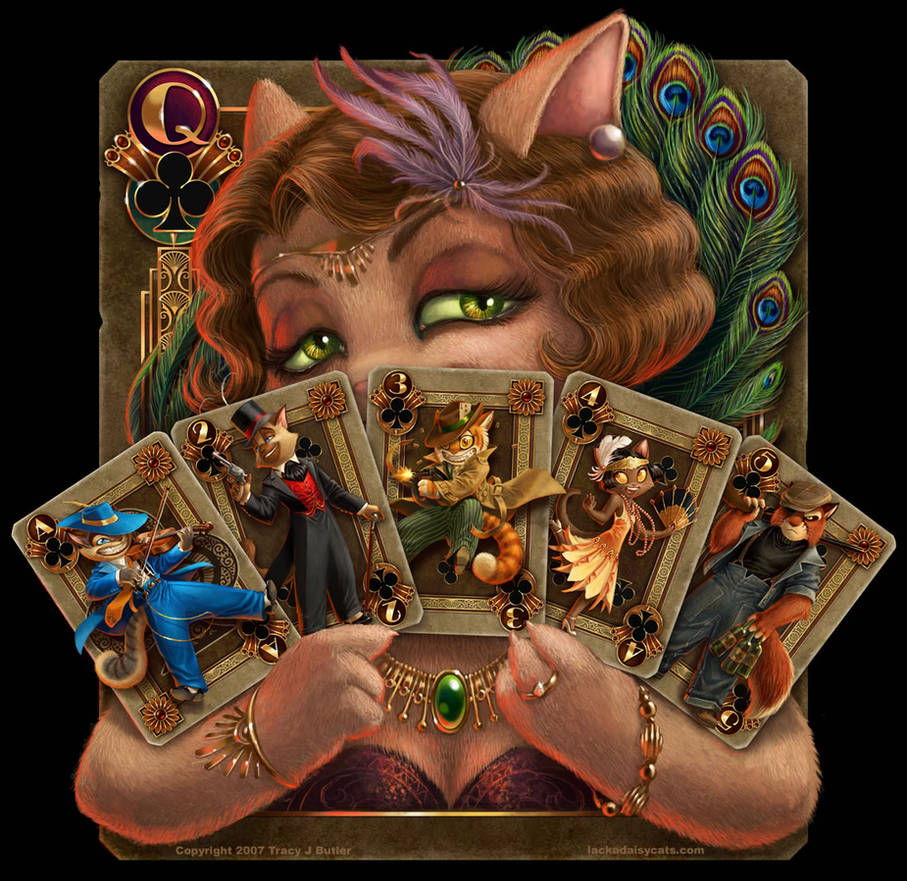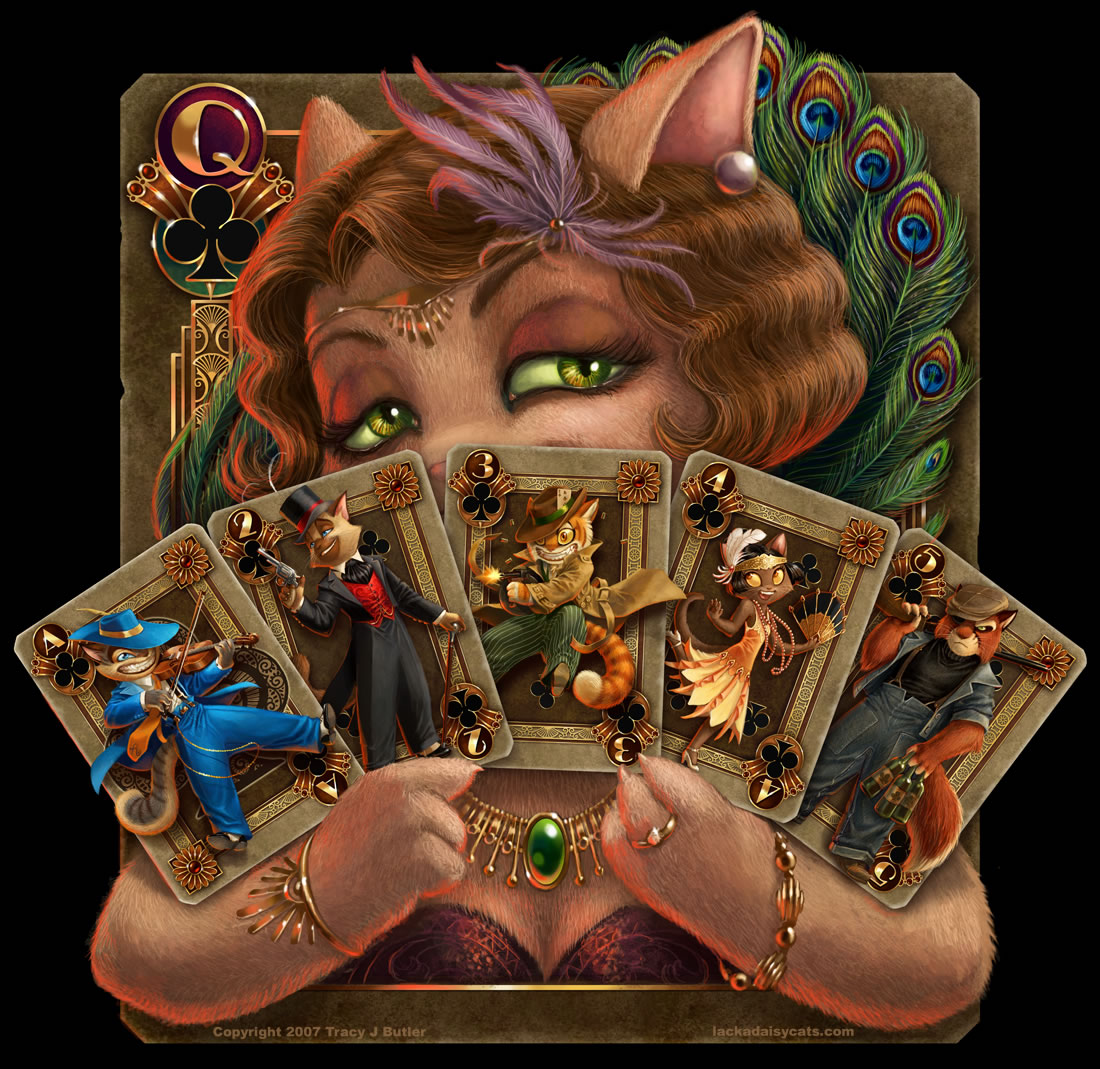 Watch
It was beginning to bother me that I didn't have any recent full color images of all of the Lackadaisy gang...or maybe it was just another excuse to get my painting fix for the month. I had some compositional trouble - fitting that many characters into one picture is never easy, but I think the playing card theme turned out to be a reasonable choice.
It was rendered in pencil first and painted in Photoshop with the use of a tablet and many, many cups of coffee. (If it appears too dark and incredibly over-saturated, kindly let me know. Working on LCDs can be misleading like that...)
Characters Mitzi, Rocky, Wick, Freckle, Ivy and Viktor.
Prints and such will be available shortly.
Now, back to comic-ing.
Lackadaisycats.com
**EDIT**
An image of the cards independent of the background is viewable
here
**EDIT #2**
Daily Deviation. Wow. Thank you to those involved in selecting the image and to everyone who's taken the time to stop by and/or comment. It's greatly appreciated.
Daily Deviation
Given 2007-06-21
Most of you have already seen *
tracyjb
's work in some way or another. I have admired her work for a long time. Her characters are always so lush and detailed, and on top of that they fit perfectly in the time frame and situations they are presented in.
Lackadaisy Cardshark
is a really great display of her characters, and a great example of the hard work poured into every deviation *
tracyjb
submits. (
Suggested by Slovman and Featured by Marker-Guru
)