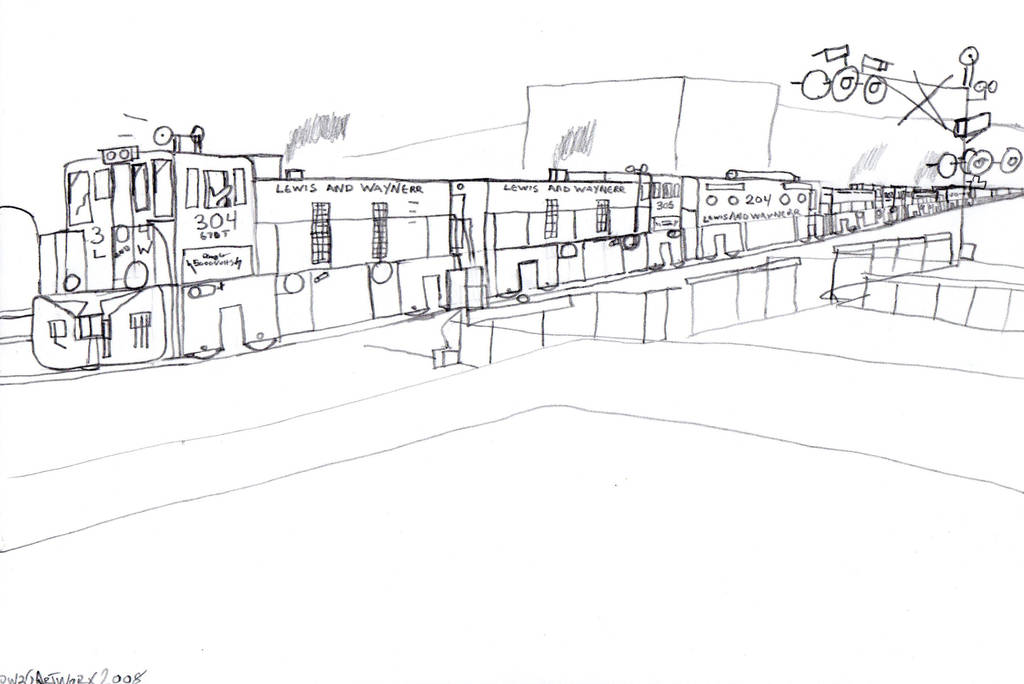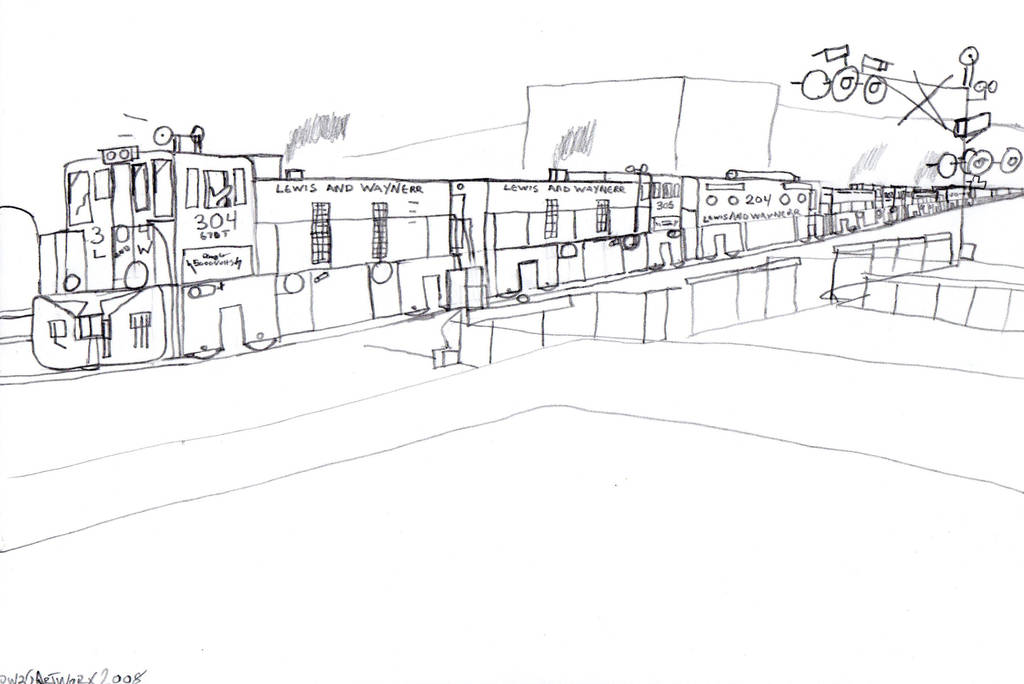 L&W GE 70 Ton 304, 305, Booster Unit 204, 310, 311 and Booster Unit 205 lead train ELBO-20 (the "Elbow" Train) across Longhorn Street in Fashion Guru on the Newkirk Subdivision. ELBO-20 will head to CP-YU to get to Guru Yard. Longhorn St is currently closed for a level crossing upgrade so the crossing lights are not working.

From when I was four to when I was 6, I used to draw crossing signals like that, well, stick-figure crossing signals. I kind of still do but only for diagramic and illustrative purposes. Then when I was six I started making them a little more realistic.

Nice picture!
Reply

Thanks. I usually draw any signals close with a little realism if it's far away it's a "stick with an X" or signals a "lollipop with a red, yellow or green dot".
Reply