"I cannot remember the last time I saw snow... Surely, it was dyed in crimson..."
−
Kurosaki Yuu, veteran Jōnin of Tōrōgakure.
Story Arc OST:
"
Ben Soubi
"


Recent Events in Tōrōgakure: The white winter; An Omen?
Winter had come to our village, swiftly and silently. It was unusually cold this year,
as evident by the fact that it was the first winter it had snowed in Tōrōgakure in decades.
Some found this quite disturbing and locked up initially as few were expecting snowfall,
while our new refugees of Kōsetsumura embraced it as it reminded them of their home.
Either way, for once Tōrōgakure was now blanketed in soft, silver snow and dense fog.
1. Walking in a Winter Wonderland: The First Snow of Tōrōgakure, a new sight!
Those of us who had ventured to Kōsetsumura may have seen snow once or twice,
but never in our own village. It's hard to resist going out, whether to play and fool about,
or investigate. Why snow here? Why now? Who cares! May as well enjoy it while it lasts.
− Mission Type: Static. Client: One's Inner Youth inside! Reward: 100 Ryõs.


Story Arc: Chapter 17 − Fresh Bloodstains on White Snow.
However, all good things come to a close. After a few days of tranquil, light snowfall,
a deep fog set about the village, greatly reducing visibility. Just a minor nuisance at first,
but it would foreshadow much worse. First, a loud blast and the screams of those nearby.
followed by an orange light burning through the fog. An explosion? A fire? No, an Invasion.

To our assailants surprise, the gate still stands. The recent repairs have proven useful!
Nevertheless, our assailants are still out there, deep in the fog. Kunai soar through the air,
shinobi draw blades, they clash. Crimson blood on white snow; Signs of shinobi battlefields.



2. The Ghost in the Fog: The Shadows loom over Tōrōgakure the masked men return!

There is silence, then, there is sound. An explosion at the main gate alerts the village,
though it's force is not enough to destroy it. Still, there are enemies that must be deal with!
Visibility is down because of the fog and snow, which has an effect on the accuracy of Jutsu.
− Arc Dynamic: The Fox Faction's gate repelled the enemies, preventing infiltration.





−

Mission Type: Battle. Client:

Village Protocol!

Reward:

100 Ryõs.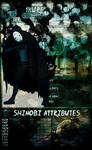 The skirmish in the fog is brief, but still bloody, and appears to have been a diversion.
Thanks to the defensive advantage of the gate and lights summoned by the Lantern Sages,
the fog clears and the battle is won decisively through force, though not without casualties.
Meanwhile at the castle, another assassination attempt was thwarted, but not without cost.
Deaths and Departures during the battle and the later Political Instability:
Though the battle took the village by surprise, the gate managed to repel the invaders,
thus bringing about an eventual victory against the Masked men. We survive another day.
However, no battle is without costs, and there were some notable casualties in this one.
[#161982] Minawa Tomoe
was defeated, and had her right arm severed in the battle.
Unable to perform hand seals, she is unable to fight as she did before, and was discharged.
Between her injuries, conflicts in politics and rapidly decreasing support from the Minawa,
Tomoe has stepped down as leader and fled to a quieter civilian life, like her father before.
A successor to the Minawa has yet to be chosen, but talk of a replacement takes place.
[#170911]
Hajime Nishimura
was killed by a sword strike meant for the Akarikage.
While the siege on the gate raged, a single masked figure infiltrated the Akarikage's Castle.
During the brief infiltration, the perpetrator managed to kill multiple Seiei with his hands,
before lunging at the Akarikage and mistakenly stabbing Hajime, who had intercepted them.
Once outnumbered, the shinobi retreated through what appeared to be reverse summoning.
As a Shinobi
/
Seiei, Hajime's body was disposed of to prevent grave robbing
/
defiling.
His remains were buried alongside his twin brother, Daisuke, reuniting the twins finally.
Hajime's identity as a Seiei is kept a secret to all but his various partners within the seiei.
Several others also died in the skirmish against the Masked men at the village's gates.
Among the casualties were
Shirogane Rin
,
Mansei Atsuya
,
Hitoyo Chiharu
,
Kazuki Itō
,
Beniko Takeshita
and
Yoriko Komuro
, all of whom were found deceased at the scene.
Despite the tense situation,
Politics
also continued in the background of the village.
A few days after the battle had ended,
[#172394] Kitsune Chinatsu
was found dead.
The shinobi police are investigating the manner currently, few details have been released.
However, foul play is suspected and the Kitsune have placed the blame on the Asukai clan.
[#171570] Kitsune Hiroki
formally withdrew from Tōrōgakure's Shinobi Division,
after refusing to participate in a squad mission due to a conflict of interest with his clan,
and disillusionment garnered by the lack of justice for the murder of his cousin, Chinatsu.
Hiroki has chosen devotion his clan before his village and serves them from within now,
but in doing so has broken his shinobi oath. He is now a Missing-nin and will be hunted.
Hiroki is classified as a
Nukenin
! Be wary, he may be located nearby the village!
[#161985]
Enkou Akiyama
has abandoned the village just after the late invasion.
His whereabouts and motivations are not known. While not confirmed to be a traitor,
by leaving, he has broken his shinobi oath. He is now a Missing-nin and will be hunted.
He is rumored to be living a quiet, hermit life away from civilization to discover peace.
Enkou is classified as a
Nukenin
! Be wary, he may be located nearby the village!
Shirogane Clan Exclusive News: The Internal Mourning of the Beautiful Matriarch.
[#180638] Shirogane Yasuko
's body has been found within her clan's residence.
After a downhill battle with mental illness, the young matriarch has taken her own life.
The walls and floor of Yasuko's bath chambers were found covered with her own blood.
The Shirogane mourn her tragic loss quietly as they choose a new successor to Yasuko.
The rest of the village is not yet aware, and will not be until a new successor is chosen.
Yasuko left a small letter that simply read, "I'm sorry" in frantically scribbled letters.
Neighboring Lands: The Great Fields and Windmill Village.
As the seemingly dormant threat of the masked men reemerges within the country,
the village is thrown into a swift and efficient lock down to tighten and scout our borders.
Though the newly constructed gate repelled invaders and kept casualties to a minimum,
a threat could still be nearby or even have originated from or infiltrated a nearby village.
As such, we must take no chances and check on the unprotected, neighboring villages.
Namely,
Kazuguruma
and
Ōkītanbo
, which both reside near borders of hostile territories.
3. Tightening Border Security: Border Patrol and Investigating the Nearby Villages!
With the recent chaos and lack of defenses in civilian villages, you've been deployed.
However, you will be surveying the village as well, to ensure the village's loyalty to us.
Depending on your Squad's number, you'll be deployed to a different location to patrol.
Listen!
This will decide where you are positioned in
Chapter 18
, so pay attention to this!
− Squads with odd numbers are deployed to
Ōkītanbo-mura (
The Great Rice Fields
)
− Squads with even numbers are deployed to Kazuguruma-mura (Windmill Village)

− Mission Type: Decision. Client: Uranami Mugon. Reward: 100 Ryõs + 1 Clue!
---
Reminder: For Dynamic Missions, you must contact TraceofHatred ( chris.holkham)
For details and information and format required, check the Mission Assignment Desk.