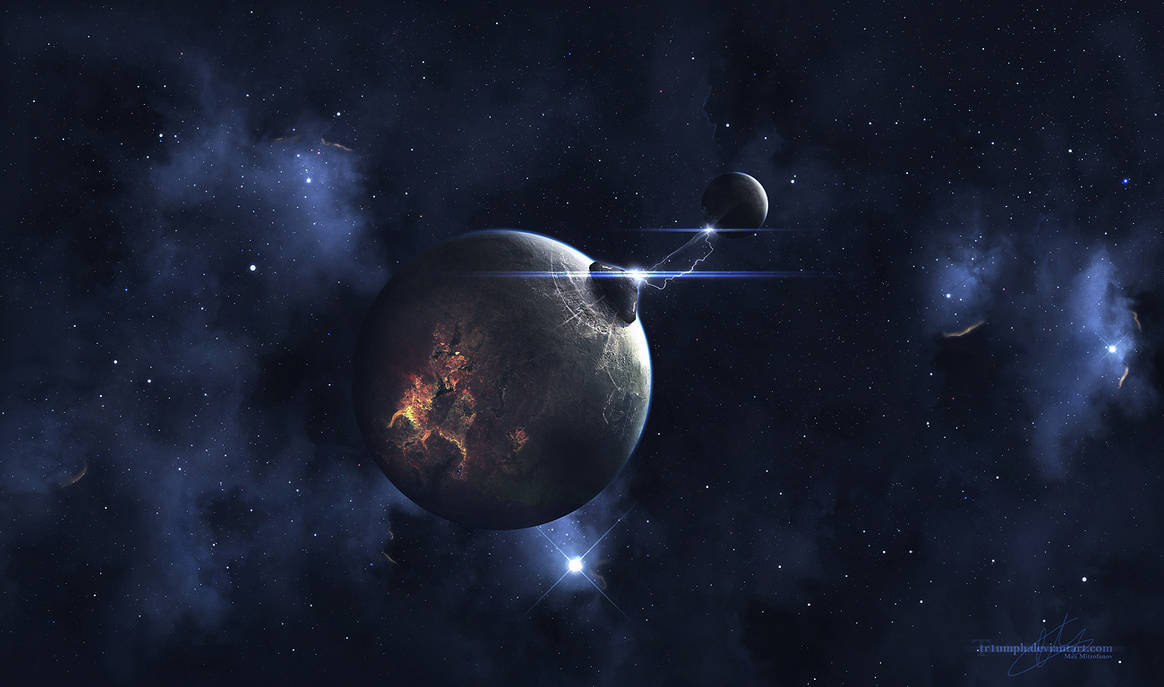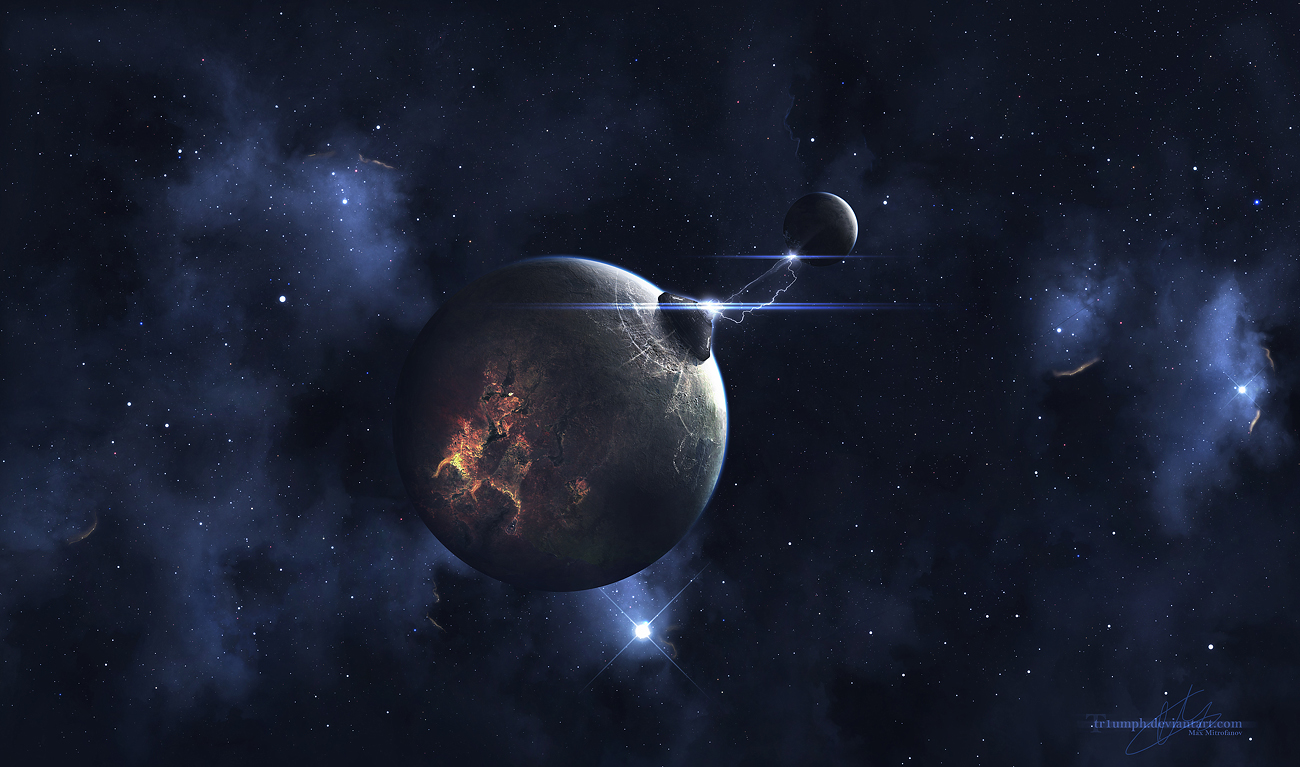 I haven't been active for a pretty long time, so I'm still alive guys!

I proudly present to you
The Spark
Two planets system with an unusual way to get energy for live

Tech Details

Photoshop CS3

Wacom tablet

Original res 6920x4080

Wallpapers

1920x1200

1600x1200

1280x1024
This.... is amazing.

The Spark by Tr1umph looks so real, I think it is sometimes.

I'm not exactly sure what it's supposed to be, but I still think that this is awesoem. The phrase "shooting the moon" is taken literaly. And whatever that red/orange thing on the side is... I'm nto sure. To me, it looks like a large civilzation collapsing in fire. If I"m wrong.... sorry.

Even though this is very amazing, I will say that I've seen alot of planet pictures on dA. So... sorry.




These are thirteen poinless words that I am typing right now yaay pointlessness!
The Artist thought this was FAIR
12 out of 14 deviants thought this was fair.