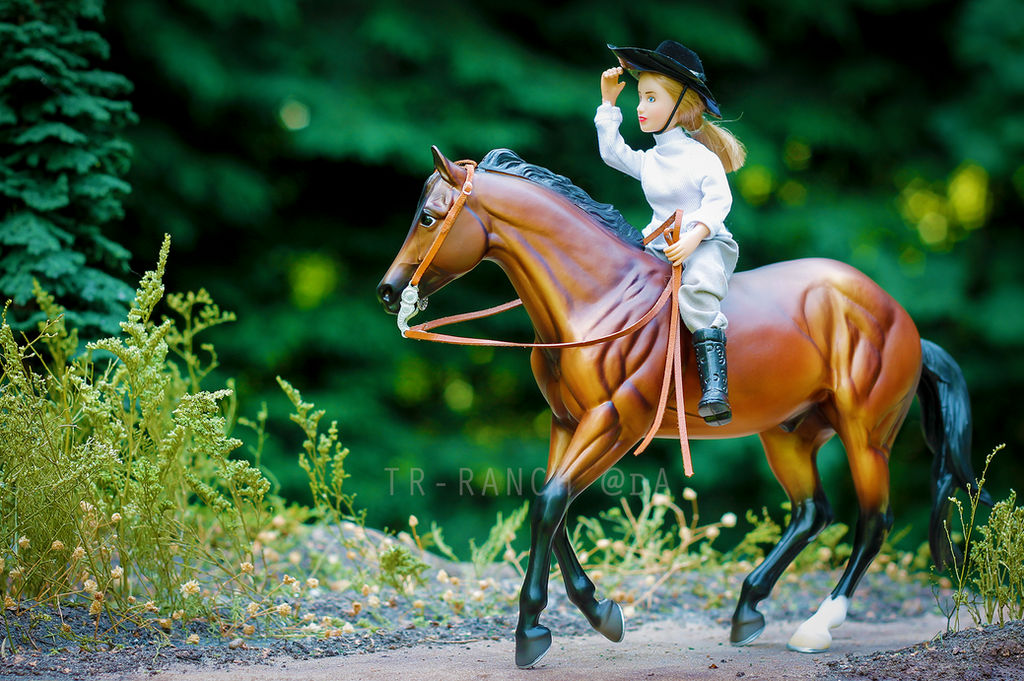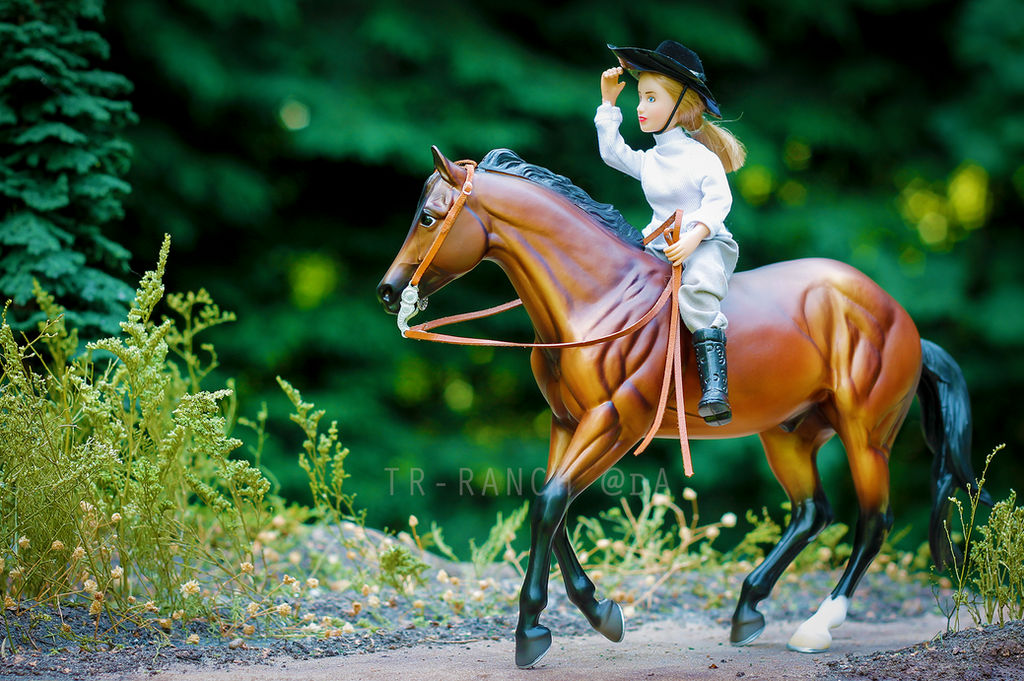 Watch
A young girl takes the gelding Lazaretto out for what she expects to be a peaceful trail ride, but turns into a thrilling series of twists and turns that leaves both of them on their toes.

Picked up Harley yesterday - I'm not really a stock horse person and his butt is kind of big, but I quite like him for whatever reason. Of the two the tack shop had, I picked out the darker one that also has lots of coppery highlights. He's definitely oen of Breyer's better recent bays.

Photographed on one of the display bases my dad and I worked on a while back that may be for sale at Breyerfest. I love it, but don't really have the room for it, unfortunately. Also trying out a new watermark (similar to the one I use on Instagram photos) as there have been a few instances lately of people stealing my photos from here and cropping out the watermark. *eyeroll*

Model: Harley D Zip on the Latigo mold, regular run.


















Are you getting ready to save this image?
STOP!
You are NOT authorized to repost or use this image in any way, shape, or form. This includes posting on websites such as Facebook, Instagram, YouTube, Tumblr, Twitter, Myspace, and other social media sites. I will follow suit with copyright claims as best I can.

If you are interested in using this image, please contact me first stating what you would like to do with it and we will discuss.