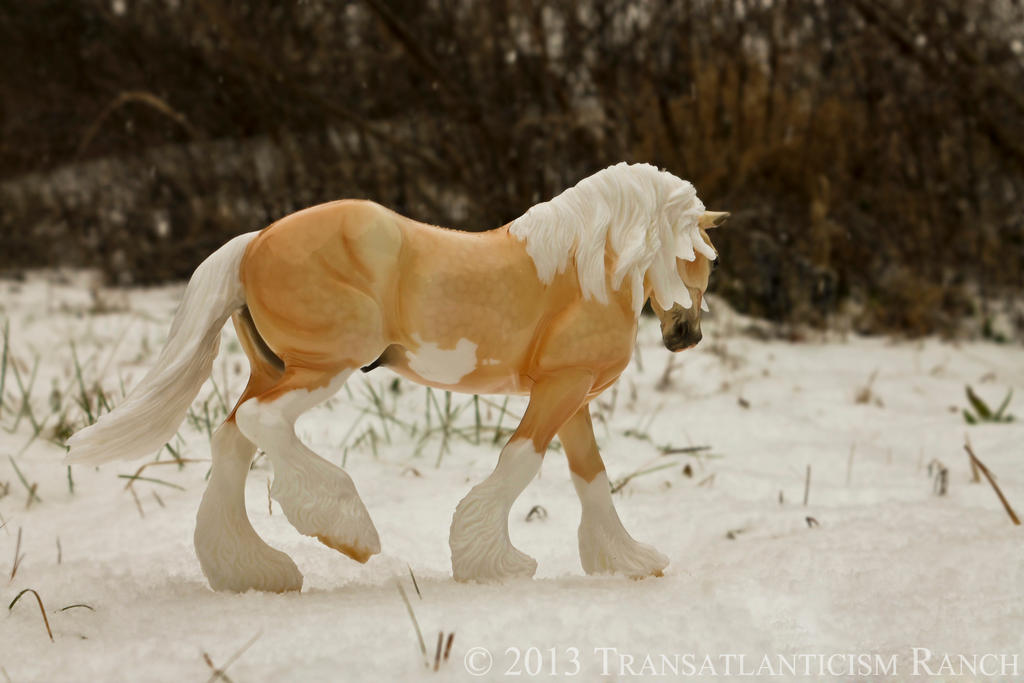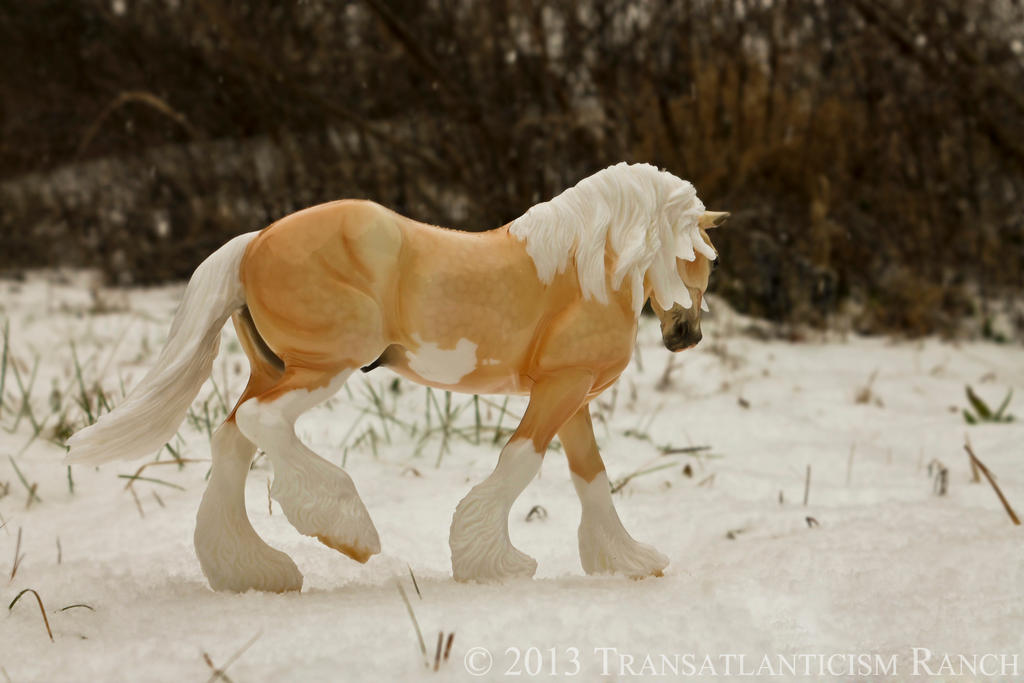 Watch
Enjolras the Gypsy Vanner manages a slow but steady pace as he trudges through the season's first snowfall.

Interestingly enough, Wintersong/Othello is my favorite mold, but I have yet to use any of my 19 in my photos on here - so here you go. This was mainly shot for an example on an upcoming post about in-scale footing for my model horse photography tips blog, Plastic Pony Aperture.

Model: Pamplemousse on the Wintersong mold, 2011 JAH SR.















Are you getting ready to save this image?
STOP!
You are NOT authorized to repost or use this image in any way, shape, or form. This includes posting on websites such as Facebook, Instagram, YouTube, Tumblr, Twitter, Myspace, and other social media sites. I will follow suit with copyright claims as best I can.

If you are interested in using this image, please contact me first stating what you would like to do with it and we will discuss.