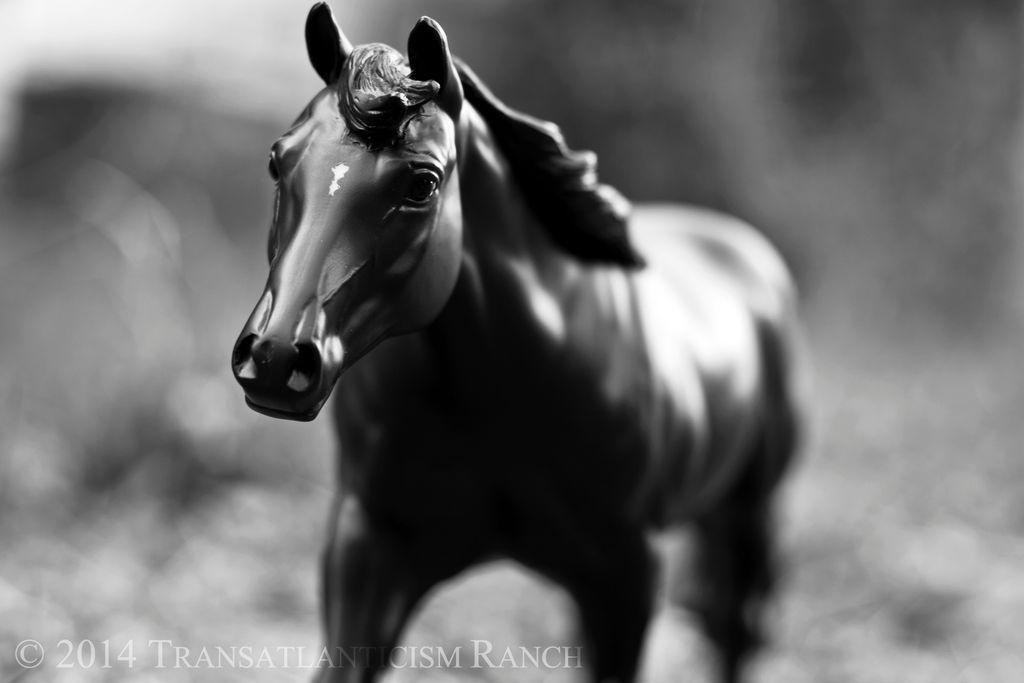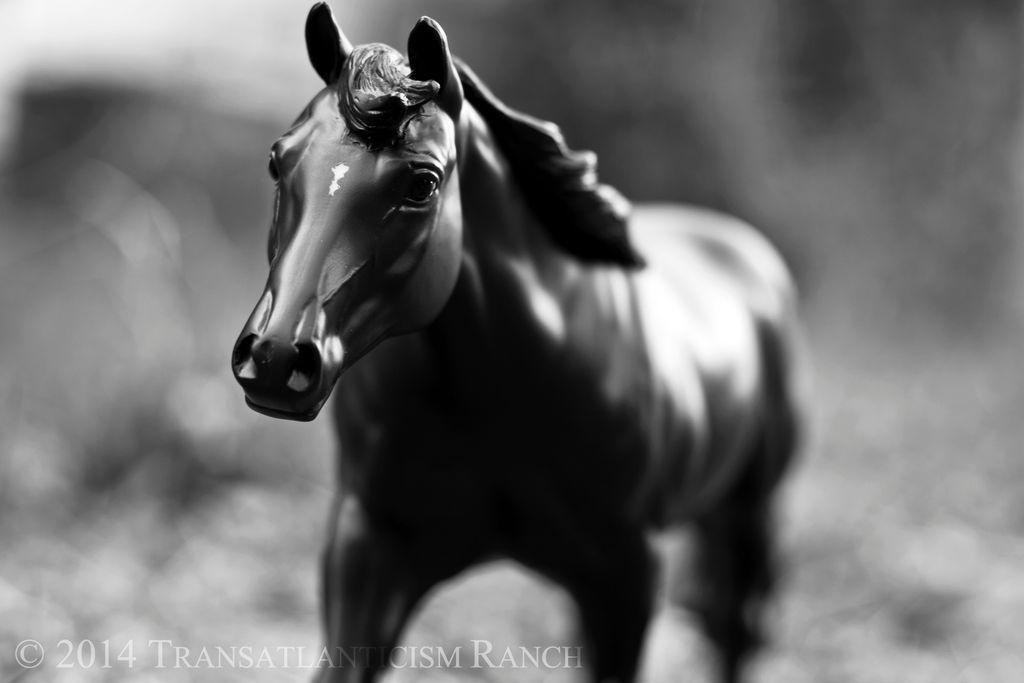 Watch
Something different for you guys: an artsy-ish shot of Roxy. I don't usually use black and white in model horse photography, but it worked out well with this picture in particular.

Model: Roxy on the Roxy mold, Breyerfest 2009 Celebration Horse.















Are you getting ready to save this image?
STOP!
You are NOT authorized to repost or use this image in any way, shape, or form. This includes posting on websites such as Facebook, Instagram, YouTube, Tumblr, Twitter, Myspace, and other social media sites. I will follow suit with copyright claims as best I can.

If you are interested in using this image, please contact me first stating what you would like to do with it and we will discuss.