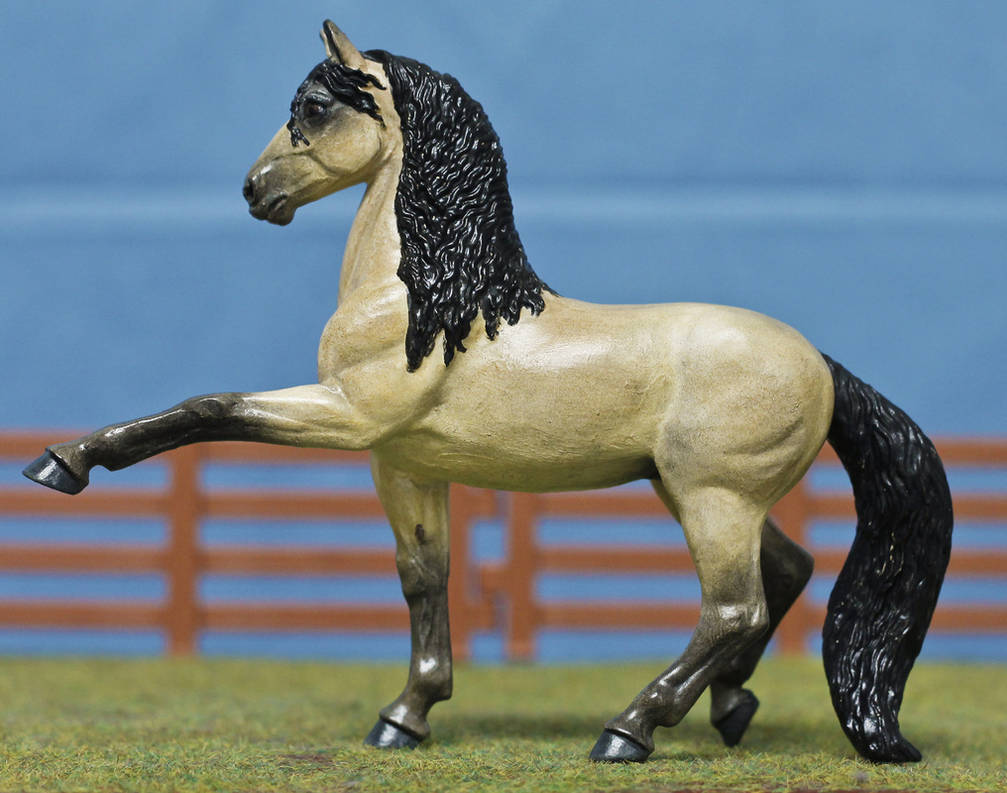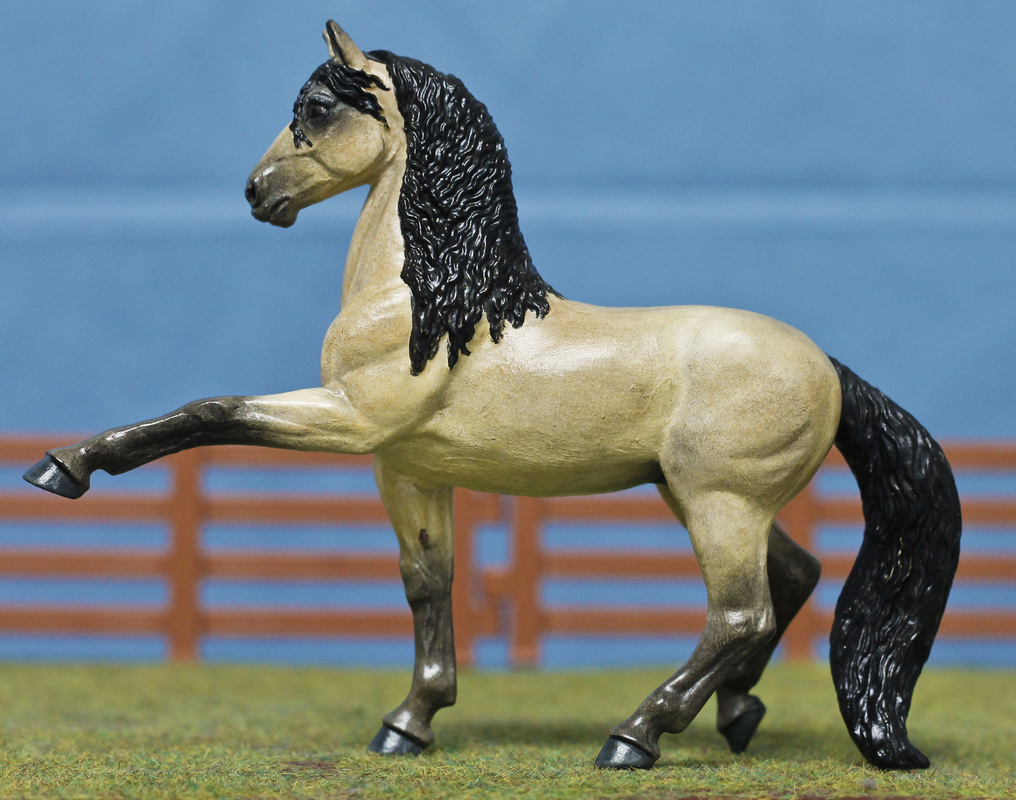 Watch
My first attempt at pastelling a model horse! It's far from great, but it's a start. I still have a lot to learn about shading and highlights, along with painting details. That and I could have done a lot better with the prepping job. Overall, though, he's definitely one of the better-looking customs I've done. Repainted from a gray Andalusian to buckskin Lusitano.

He's a little bit smaller than Little Bits scale. Safaris and similar to Schleich horses in both size and the material they're made of, a kind of sturdy rubber.

Model: "Buen Intento", custom painted buckskin on the Safari Andalusian mold, OOAK.