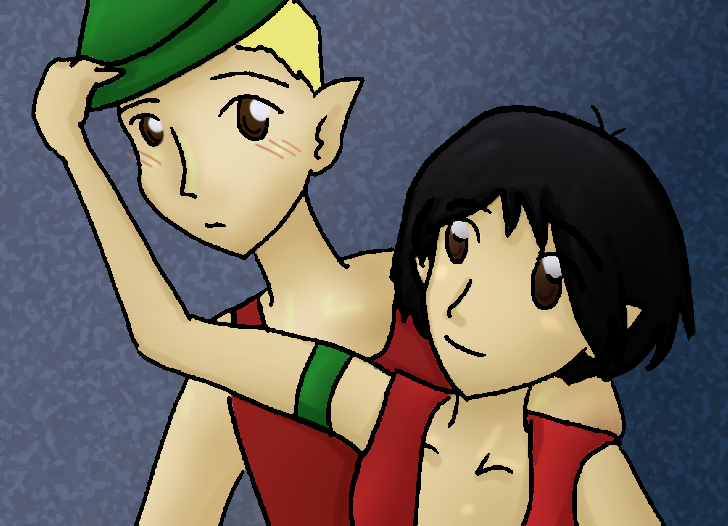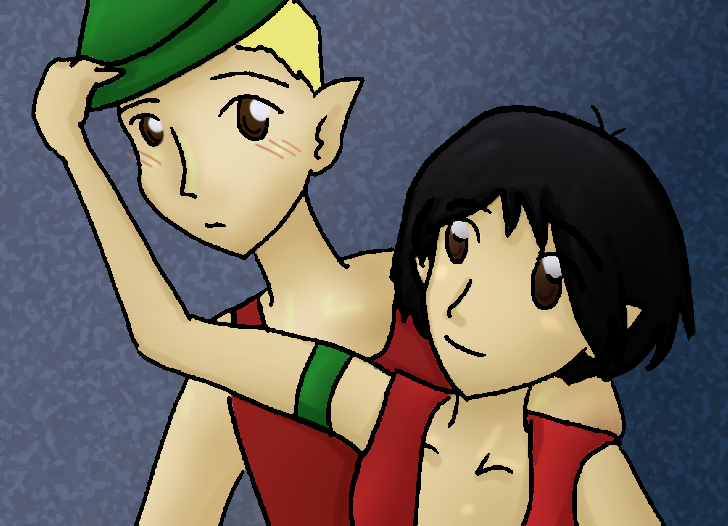 Watch
Whew! Really sorry about that,

, college takes a lot out of you! I probably should've known that going in. But anyway, this is one of my first Photoshop pictures! I wanted to draw a cute little moment between his characters Peter Pan and Adam. Hope you like it~
Sorry if the lineart looks a little weird, also... I actually started out in openCanvas, but it crashed on me, and I had to salvage it with a screenshot. Luckily I was able to clean up the lineart in Photoshop (this is an amazing program, you guys, did you know this?), but it's oddly thick or thin at certain points.