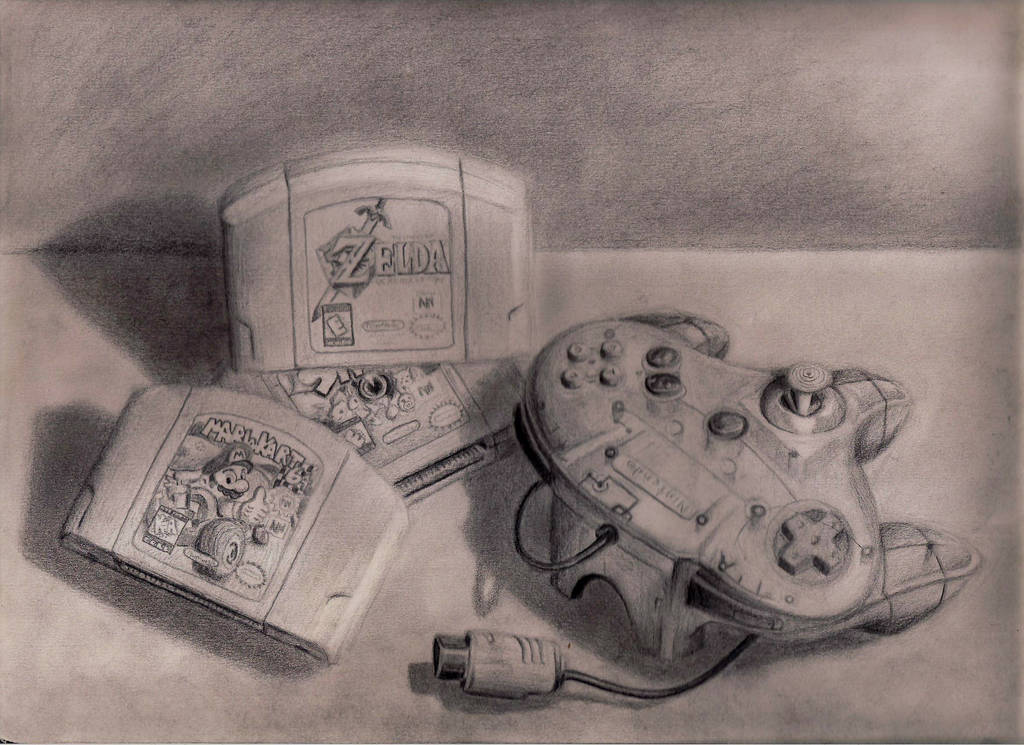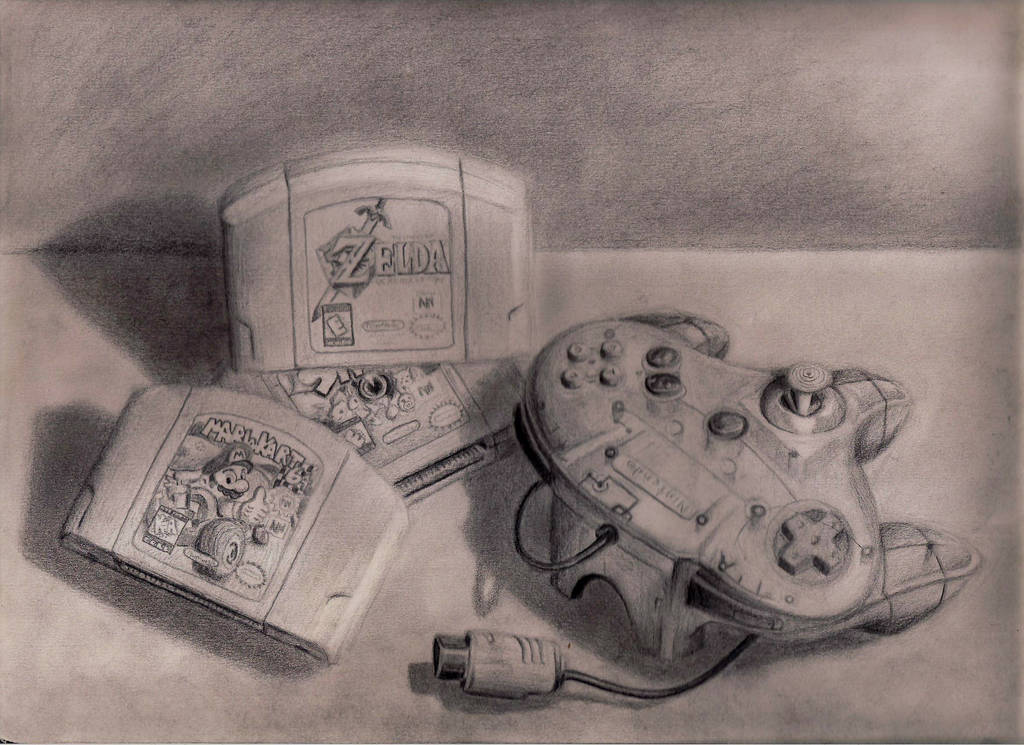 Watch
Not my usual style. This was my first time trying a realistic pencil drawing. I brought my N64 controller and games to my art class everyday for a while. I had alot of fun with this project and am pretty happy with how it turned out

Details on the controller tell me.... The clear purple one? I think that was a default one since I think I have that one too.
Reply

Yup yup! I have two in that color XP
Reply

It looks cool i love the detail on the contorl, and the game collection, pretty much the same as mine

Reply

Thankyou!! Yea I probably struggled the most with the details on the controller but somehow got it to work in the end. good taste in games by the way!
Reply

Lols

, i bet our full collections are the same, there the one i always played though, yeah the details on the controllers looked hard but i love the way you got it down right, especially the stick, i love looking at all the ring

Reply

This looks amazingly real <3 The value in the shading is really really nice and the textures you did in everything really add to it ^^
Reply

Reply