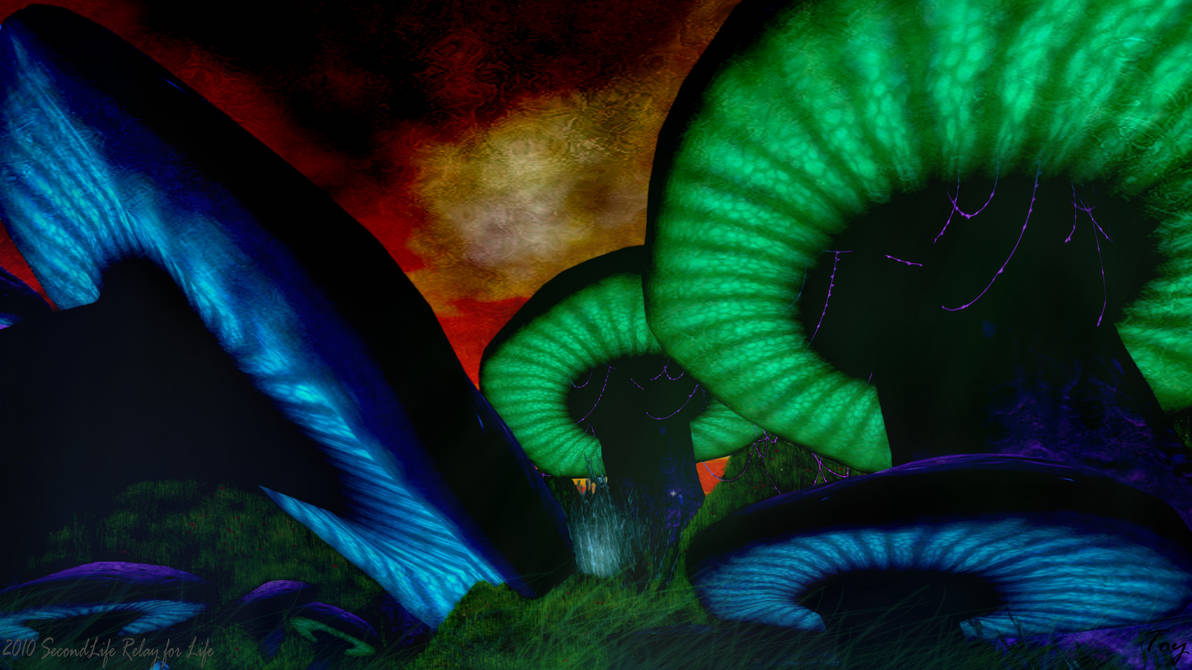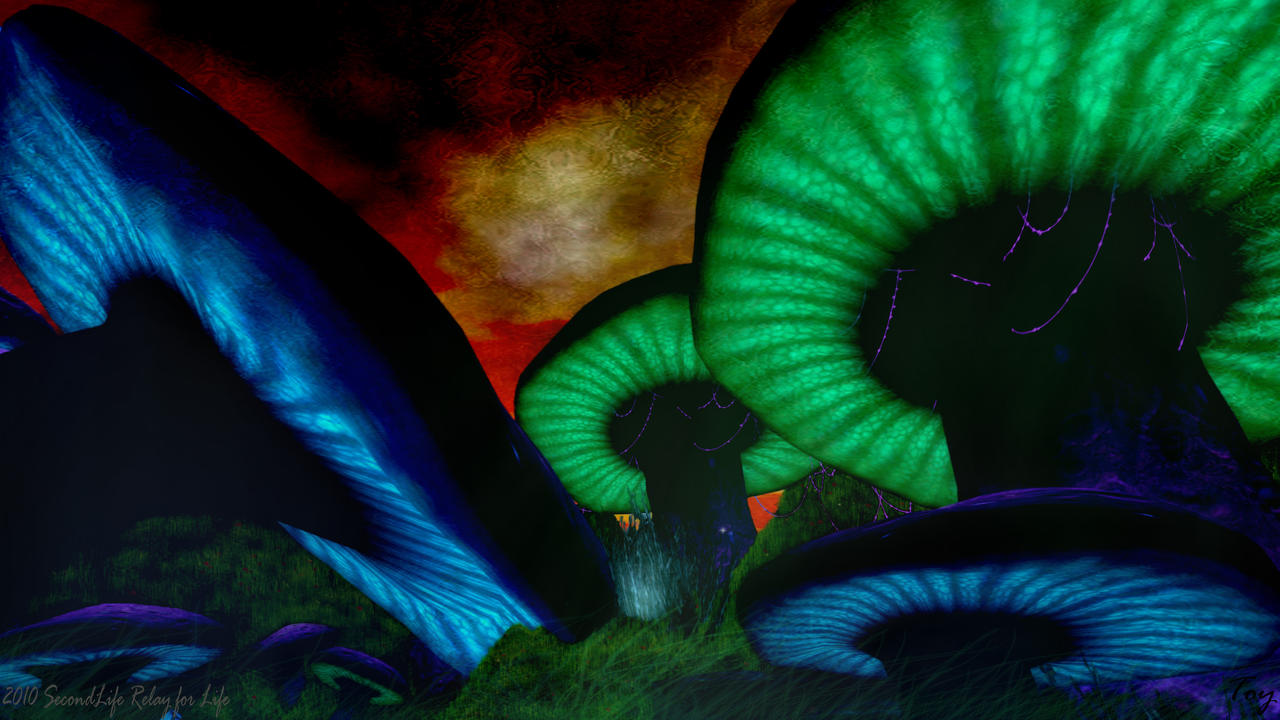 Watch
This is my artistic expression around the devastating event inflicted upon the lands of Pandora. The holocaust within Pandora left a deep firey glow in the skies which would have been seen from great distances while standing in the beautiful forests of Pandora. This art work illustrates and shows the stark contrasts explained here - between the beauty and blissful colors within the forests of Pandora and the horror glows of destructions in the distant sky.

This art is a Photomanipulation of a photograph I took within the virtual world of SecondLife. The photo taken of one of the amazing builds created for the SecondLife 2010 Relay For Life event this past July. The sponsoring team of this build at the event was "TEAM - Young Adults".

This SecondLife PhotoArt gives credit to the SL-RFL event and to all those that put so much time and effort to make this amazing tribute and fund-raising event toegether within SecondLife.

(All textures used within this photo art manipulation was from my own original creations. Winter Breeze brush from Axeraider70 used to create grass.)

Are we in wonderland? ((: So good,looks charming.
Reply

Thank you!

Well technically not wonderland. The Virtual 3D Photo from SecondLife that I took and manipulated to make this deviation came from a SecondLife builder's interpretation of the forests in Avatar.
Reply
Man, that's fantastic ! I loved this lights, the contrast is really good !
Reply

Reply