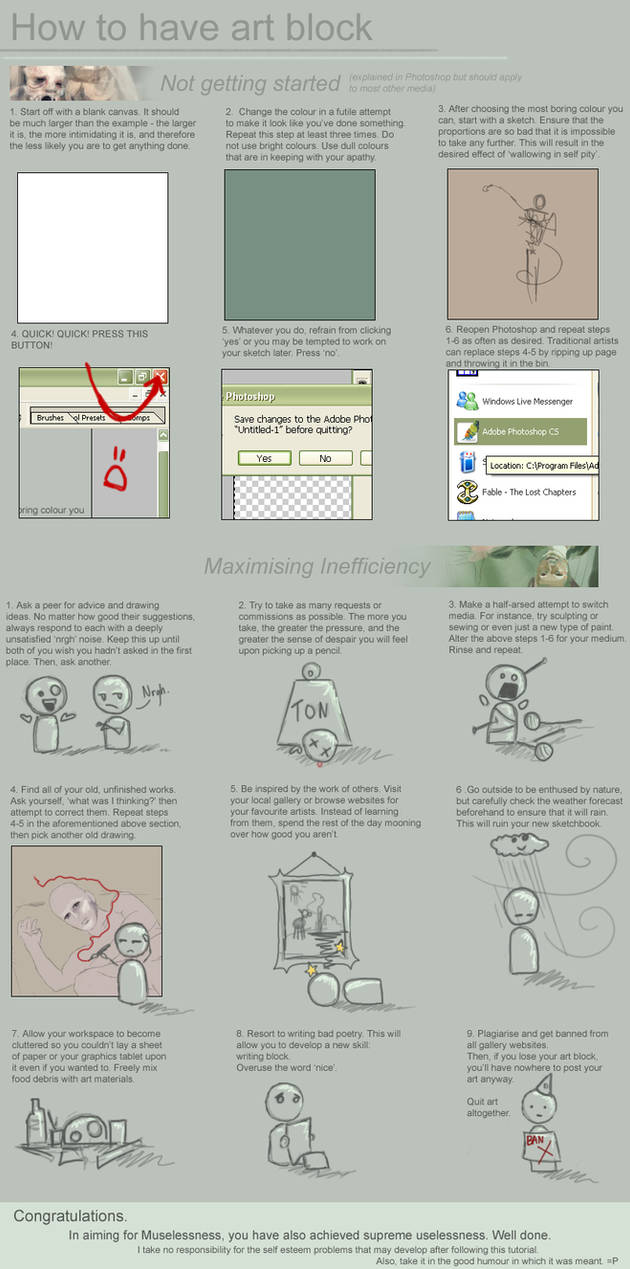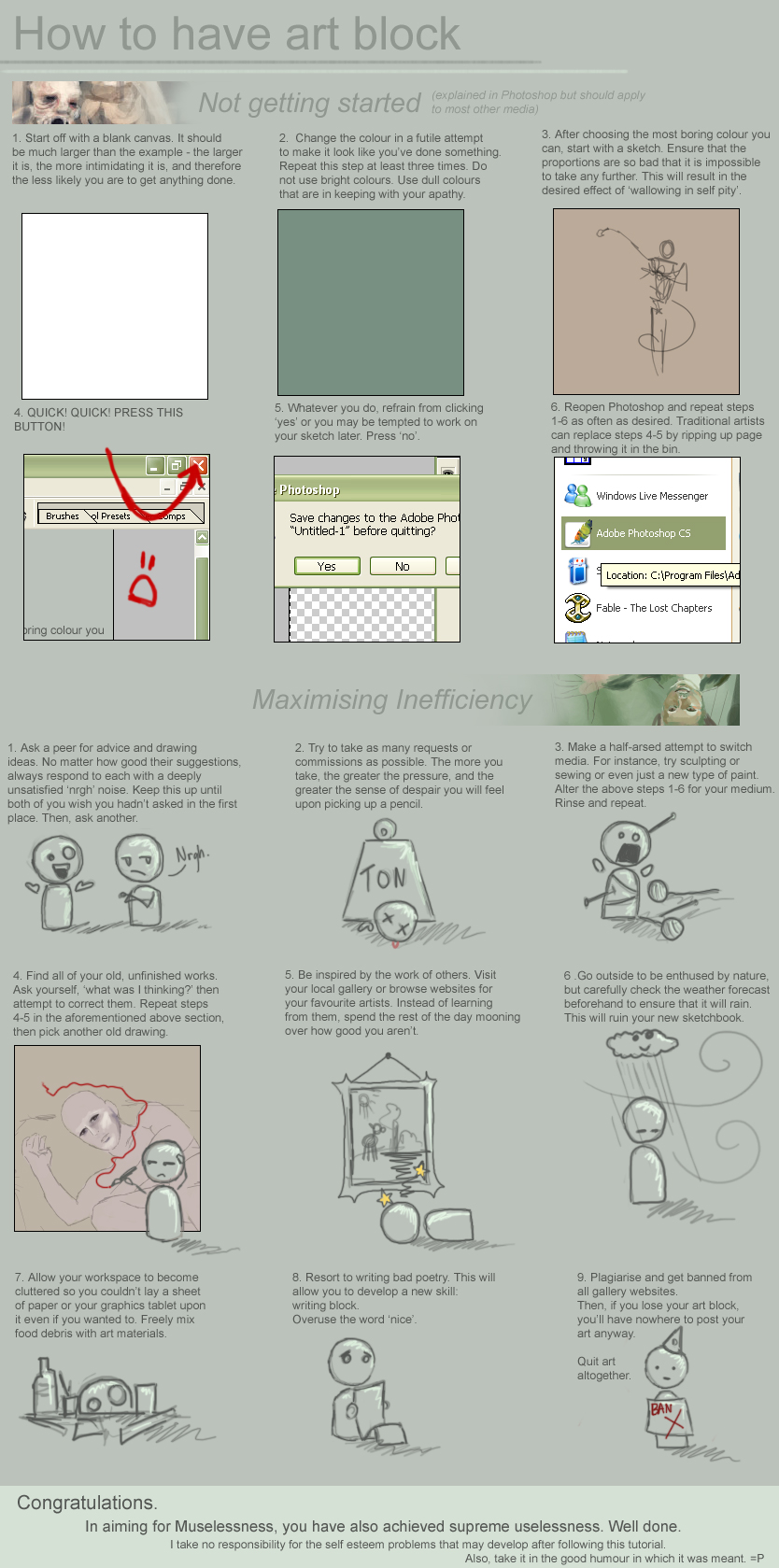 Watch
This must be the most useful tutorial I have submitted yet.
Results guaranteed.

Hard to pick a category for this considering its... ah... somewhat parodic nature! It was my response to the fact that I've loafed around being unproductive for the past month and a half.
I hope it provides some amusement.



I forgot to say that it was suggested by the lovely ~Eeyore4444 (the queen of art block, or rather, the queen of not posting anything in her gallery. Ever) - I'm sorry hun!

Edit: I can't believe it. I think that writing this may well have cured my art block. That's it, guys! The solution is to take the mickey!