Anti Discrimination Series


Day 38/366

Anti-Discrimination II: LGBT/GSA
This month, February, is LGBT Awareness month. This week is LGBT/GSA Week in #TheWeeklyDrop. And today, Supreme Court repealed Prop. 8, the law that explicitly banned gay marriages in California. This is in honour of all of that.

The Constitution states that all people of America are entitled to the fundamental rights of a human being, which are Life, Liberty, and the Pursuit of Happiness. It states that no on shall be denied these rights based on gender, age, colour, religious beliefs, or any other defining minority. Sexual Orientation is included in this category. Today, Proposition 8, that law that banned gay marriages in California, was repealed, being classified as Unconstitutional, and rightfully so. It was very clearly stated that unfortunately, in this case, it only applies to California and will not change the rest of the nation yet.

There's been a lot of controversy about how something the Constitution covers can only apply to one state. This repeal only applies to California right now because California is the only state with a law like Prop. 8 in place. Prop. 8 singles out the gay/les/bi/trans minority, and denies them the right to marriage. That violates the Constitution in of itself. Every other state does not have a law specifically banning marriage to a minority, they simply don't offer it, and therefore this repeal cannot apply to them.

There's also a few people saying that marriage is a religious right and if you're not of that religion or do not follow along with their teachings, then you don't have that right. This is just plainly silly. Sorry. It is not a religious right, it is a religiously instilled tradition. It is a legal right, that was enforced when religion became prominent in the Victorian London era, and existed before religion traditionalized it. If it were indeed a religious right, then Atheists would not be allowed to marry. Seeing as how that as well violates the Constitution, and they are allowed to marry, that's a trite old argument.

Other still say, "Well, why don't you just call it what it is - A civil union? You shouldn't need a marriage to validate your relationship." First of all. Most people who use this argument are hypocrites. They themselves are married with children for the most part that I've seen. Second of all, they assume that it's for validation. They don't seem to consider that if one partner gets sick without insurance, then the other partner could use theirs to get the sick one the medical attention they need. However, if they're not married in the eyes of the law, insurance more than half the time will not cover the sick person, and quite often they die. Simply because people fight to rip away something these people deserve. And the majority does not have the right to control the personal lives of minority, or anyone on both sides for that matter, in either group.

And yet still there are those who just say they need help and need to straighten out. My own father is one of these people. Why should people "fix" themselves because they know how to love somebody without sexualizing them? If anything, those should be the ones teaching and raising our children, who are VERY "mature" today for their age in society's current over-technological, over-sexualized era, telling them that a person's body isn't important, and that they don't have to whore themselves around, and reminding them that someone will love them for THEM. And a good number of people are BORN GAY. There is new scientific evidence to prove it that is being looked into more and more. Why would someone choose to be hated and discriminated against for their entire Life if it's so apprently easy to just "fix?"


You don't have to agree with it. You don't have to understand it. I personally don't see the appeal. That's a preference, though. Just because you don't agree with it or understand it, though, does not give you to right to beat them; Insult them; Hate them; Deny them rights they deserve.

Flags In Order:
Top Left - Rainbow; Gay Pride
Bottom right - Pink, purple, blue; Bi Pride
Top Left - Blue, light purple, white, light purple, blue; Transgendered
Bottom Left - Pink triangle in a green circle; Straight Ally

NOTE: I realize the Straight Ally is traditionally an inverted triangle, however, considering an inverted pink triangle is what Nazis used to identify homosexuals in concentration camps, I'd much rather not use that. At all.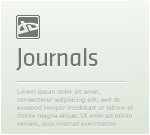 UPDATE - Warm Winter Project: 2012 - Donations. :)UPDATE - As of January 16, I'm officially soon receiving a shipment of hoodies from :devSavoirfaire-Roma: that they so generously offered to donate in addition to the hoodies being purchased by the project here on deviantART!!!This is just awesome!!!
:thumb279869474:

UPDATE 3 - As of January 6, we've broken the 50k mark on the Warm Winter Project!!! A little over 1/5 of the way there already!!! :squee:

UPDATE 2 - I also received a note from :devheidi: earlier today (1.4.12) letting me know that deviantART would like to match my donations on their behalf!! That means when I reach my goal of 50, I will be receiving 50 more hoodies from devia



You DO NOT have permission to use any of my work for anything more than a desktop wallpaper. Thank you~


February 7, 2012
Florence, AL
Canon PowerShot SX130 IS

-------------------------

Add Me



Google+ | tumblr | 365 Photo Blog | Photo Blog | 365Project | flickr
I love the vision and the message, Gay Rights and and Marriage, and Anti-Discrimnation. I love the contrast as well, it seems very realistic.

The originaity is great, though Gay Rights seems to be very common, though Im proud of that subject alot of people in art arent, I love it completely and think its very original.


I just love everything about this photo and the message about it, its compltely natrual with a fabulos message.


The impact is great as well, many in the Gay and Straight community will appreciate you efforts to stop discrimination.

all together I give you a 10/10 GOOD JOB!
The Artist thought this was FAIR
12 out of 13 deviants thought this was fair.