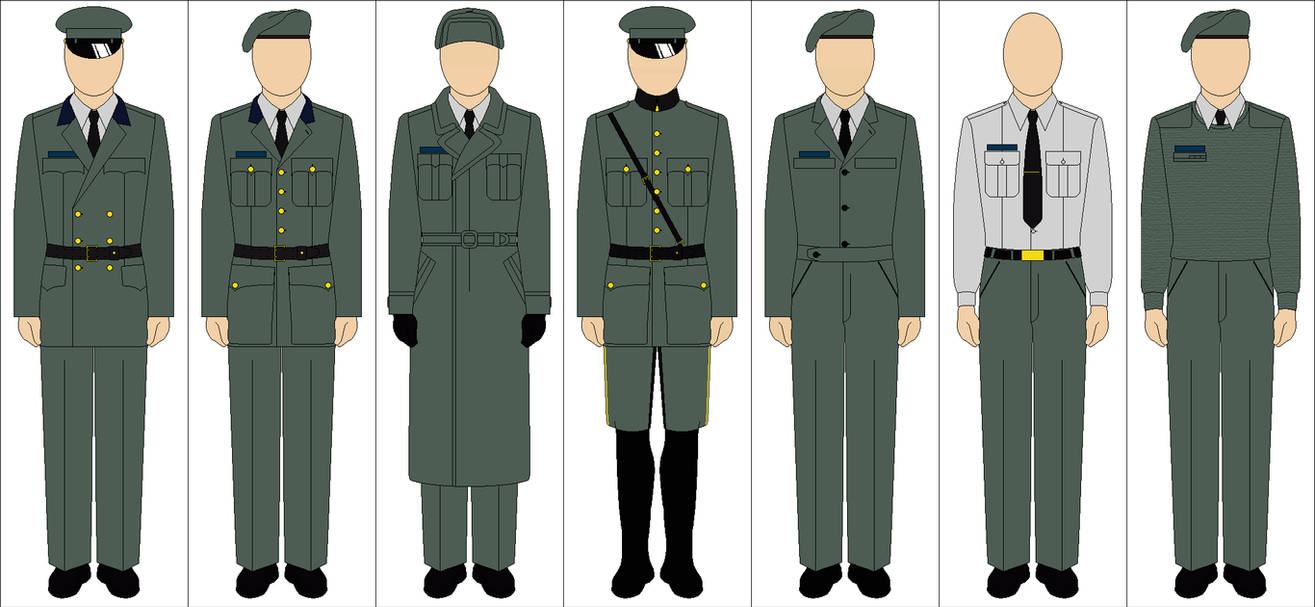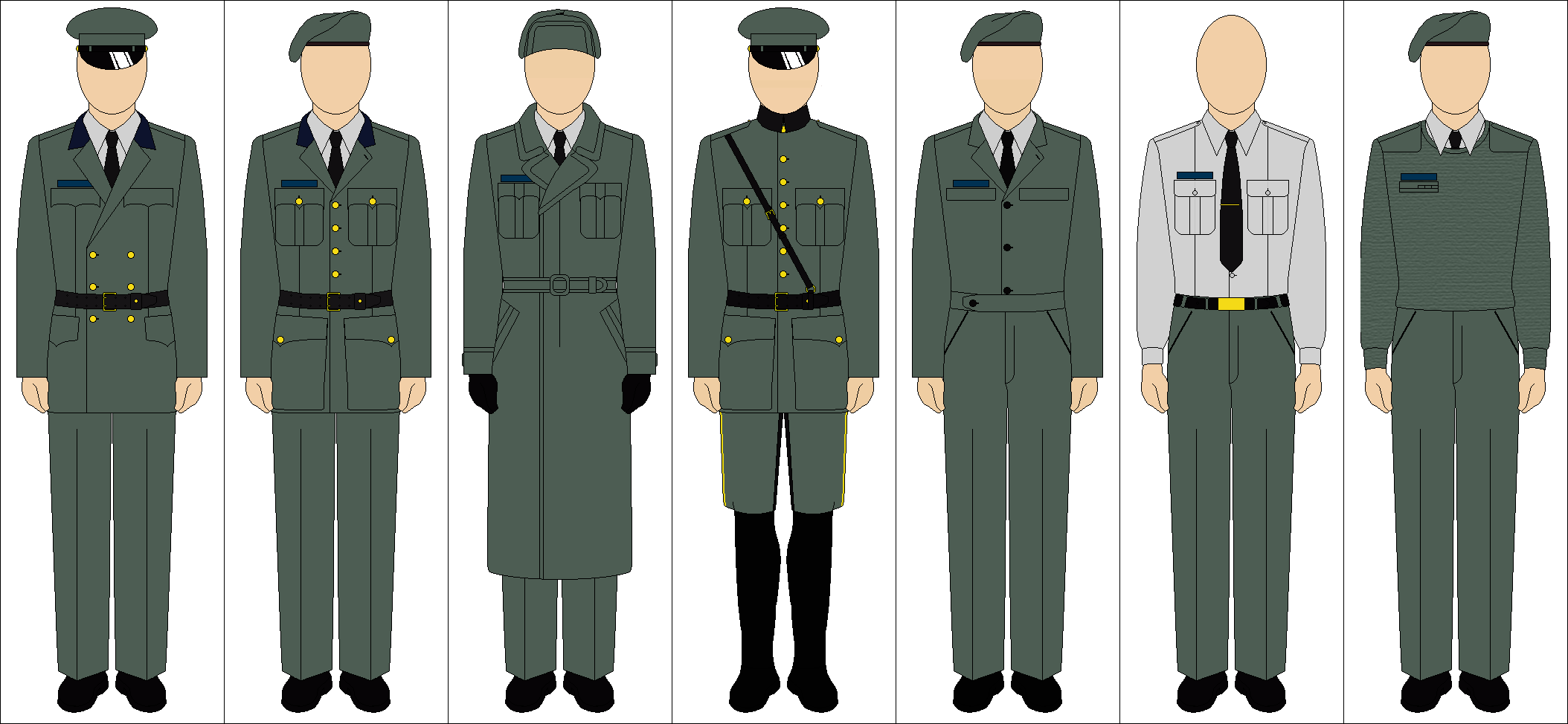 This is my blank uniform sheet. These uniform designs are as generic as I can make them. They've all been drawn onto my
mannequin
(some traces of the older model can be seen).
uniform with cap and doublebreasted jacket;
uniform with beret and singlebreasted jacket;
greatcoat, ushanka and gloves;
singlebreasted, close-collared uniform with sam browne belt, riding boots and military jodphurs;
uniform with beret and a "modern" jacket;
shirt and tie;
sweater and beret.
You are free to use and modify these designs, but if you do use them, give the due credit (short mention and link).
If you want to use other designs from my uniform gallery, send a note.
Original trace based on an
US Army Regulation 670-1
illustration displayed on
FAS

Yes, please. What did you use to make these, they are very nice?
Reply

look very nice and thanks for the permission to use and modify. What program did you use to make them if I may ask?
Reply

Will you make anything else like this? Such as combat uniforms, BDU's, or combat armor and helmets?
Reply

Reply

With attribution and the condition that you make your own modifications.

These serve as templates for other people's designs, so they're as generic as they can get. Didn't see anyone else putting something like this up, so decided to make 'em myself.
Reply

Just comes naturally to some people. No amount of templates can change that

Reply

This is fantastic, I've been wanting to design a uniform for ages. I'll be sure to credit you when I upload something.
Reply

Thank you for the useful termplates.
Reply

Can you send me or attach here those uniforms in vector formats?
Reply