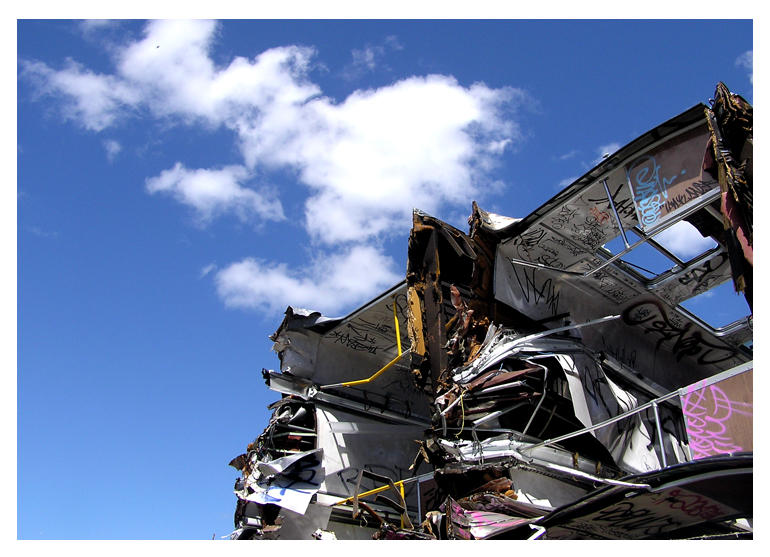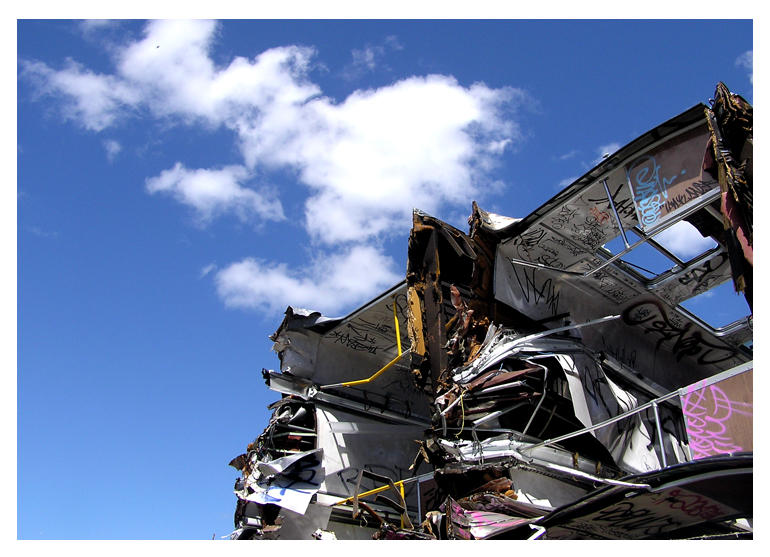 Watch

nice colors i must say! ")) brilliant shot!
Reply

Seeing inside a train is fascinating.
There's something eerie about the contrast between the ruined metallic monster and the peacetul blue sky...
Reply

yes..i was fascinated by this place. it was kind of eerie though... the sound of creeking metal in the wind, piles and piles of trashed carriages.. kind of like a crash site or something..
Reply

Wow everything about this picture is great. Even the name.
Reply

Powerful, floating, brutal and beautiful at the same time.
Reply

I love the angle on this, the very sharp focus makes it an awesome piece to look at

Reply

Wow that looks really cool! aweosme prespective!
Reply