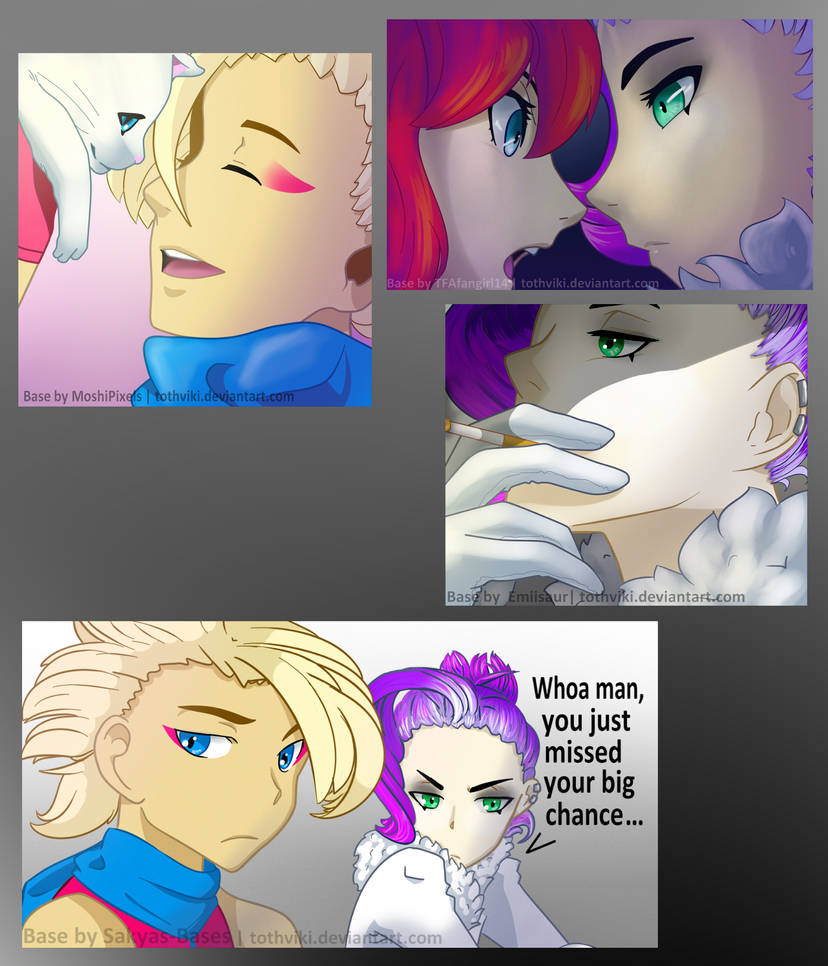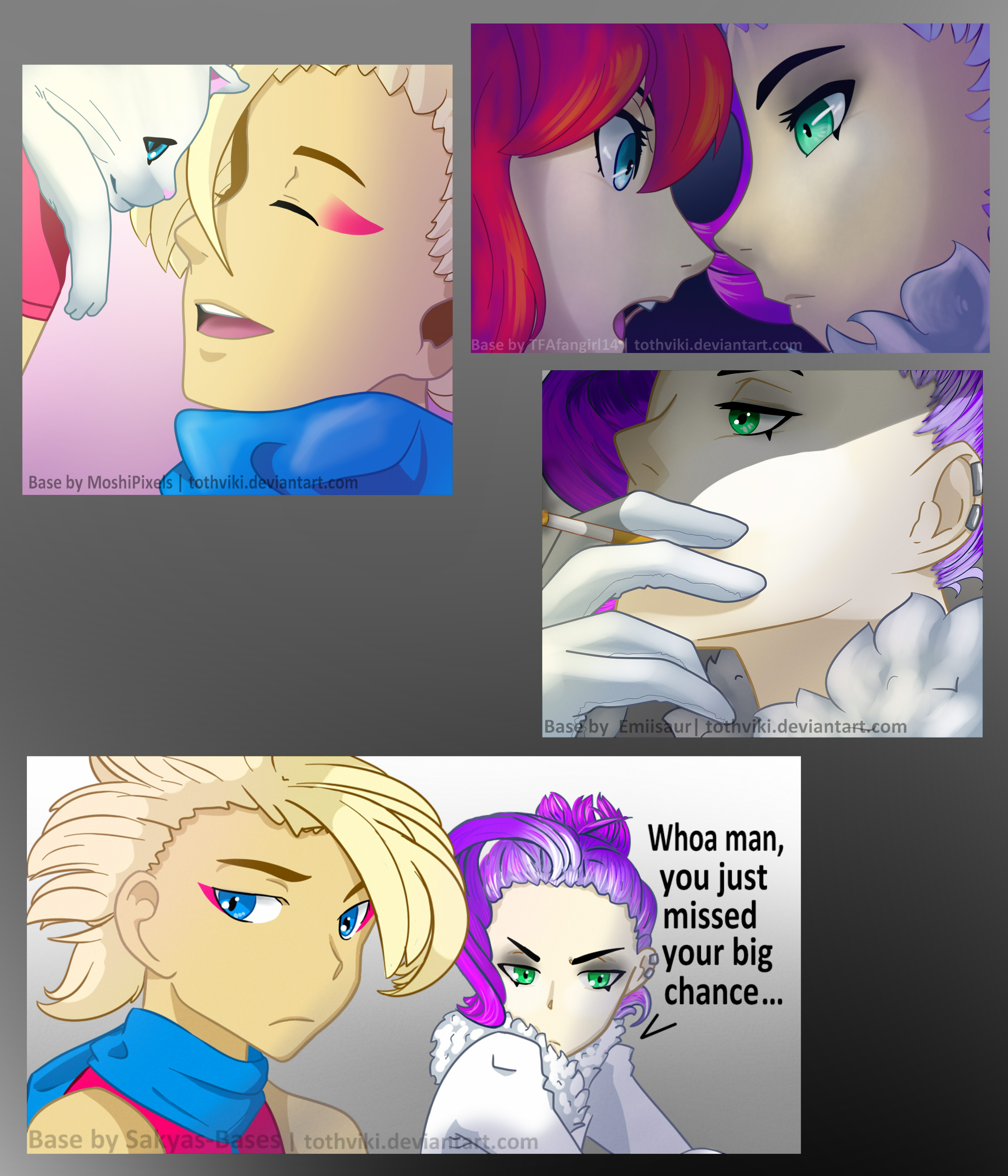 Watch
Soo here are some drawings I made with the help of some amazing bases!
Because I want to learn how to draw anime humans and I think it's a huge help to use bases for start.. x3
Also I guess I have an art block and this was the only thing I felt like drawing..
What do you think of my bois as humans? :33 I'd love to hear your opinion about that!
Bases by
TFAfangirl14
Emiisaur
MoshiPixels
Sakyas-Bases
Laurent, Zander and Viki belongs to me
♥