Journal Entry:
Fri Nov 13, 2009, 9:55 AM
FAQ sheets are an excuse to ignore repetitive questions.

New FAQ, lite version because some people have difficulties grasping the whole idea of reading and seeking information on their own, tl;dr their brain usage is below average.
----
What do I call you?
Whatever suits your fancy.
Are you a Nazi?
Hello basement dwelling internet crusader, I am not a Nazi. There are many more atrocities worse than a mass baking session in the 1940s that turned into a worldwide excuse to play the Jew card.
Always curious, are you pro-life or pro-choice?
Pro-choice all the way.
What do you do?
Illustrator/graphic designer. I'm also studying computer programming.
Where can I read your Chaos comic?
Well you won't find them here, Sherlock. Webcomics are for freeloaders. The book is currently being revamped because the 1st published book tarnished my vision.
What's a Zany?
She is my purple stuffed cat, bought on the 23rd of December 2003 by my wonderful insane younger sister and given to me as a Christmas present. Zany is named for her irregular shaped eyes and disgusting purple colour. She is the epitome of raep and desires male companions, especially fair-haired men.
I also buy her lots of pretty dresses when I'm not collecting stuff for my obscene collections, it's the only time I act like the scum of society.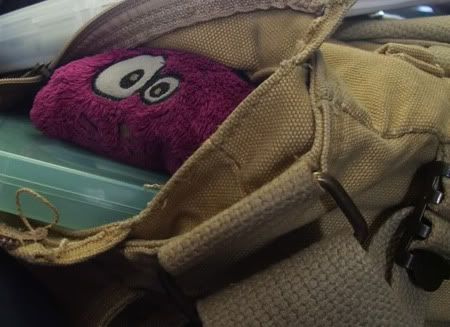 What's your inspiration?
A lot of things inspire me..even the most tiniest of things and the simplest of events.
Do you have MSN or Yahoo?
MSN, Skype or catch me on IRC. Don't talk to me about your emo problems or ask me to help with your homework.
How long have you been drawing?
Since 2005 when my mi madre made me join an art college.
What do you use to draw?
I use Photoshop CS5, SAI, Copic markers/multiliner pens.
What religion do you follow?
In the name of the Latte, the Barista and the Holy Bean.
Amen, Starbucks.
What does Toten Veloren mean?
Literally = death lost or lost death.
It was a name of a character but I never expected it to become my name on the intrawebs lol. The word Verloren is misspelled on purpose.
If you know the German meaning, please refrain from explaining it to me, I know that you aspire to be a multilingual prodigy of some sort and feel the need to explain it to the whole internet for the sole reason of making your life better, but it doesn't, really. My eyes have gotten sore, thank you.
Why am I not on your watchlist?
SELECT FROM
DeviantArt
WHERE [watchlist] = ?"
Why did you make art for ___________?
I was high or something.
Do you take commissions?
Yep.
Draw me a birthday gift?
You might need to list down 4000 reasons why I should care, no repeats are allowed.
Do you take requests?
I don't draw for women. You are all women to me.
Can I use elements in your story for my own works and roleplays?
No, why not try something more productive like getting cancer?
Do you do art trades?
No. I'll ask though.
Out of the characters you made, who are your faves?
I don't really know now since I have 200+ of those bastards and I'm a fickle moron.
What kind of tablet do you have?
Cintiq, Wacom, Bamboo.
What books do you read?
A large variety of books I bought from various places. I read any types as long as it's engaging and doesn't hurt my mind. Usually my bookcase is filled with books on crime, law, war history, politics, design, illustration, programming, characters and mathematics.
Are you a drug dealer?
Nope, I sell plants. What are you talking about.
Do you have any collections? Most people do.
I collect a number of jars, tin boxes and stuff with neat packaging designs when I travel. Local toys from other cultures are also a favourite along with books from other countries. I also collect postcards and newspapers
----
If you read everything, BY GOSH YOU DESERVE A STANDING OVATION because it is hard to find people with half a braincell these days.
Well done, here's your free hug: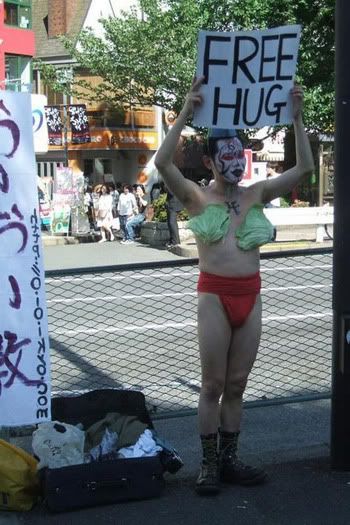 Watch