Journal Entry:
Thu Jul 29, 2010, 1:53 AM
Hey guys, I've finished most of my work so commissions are open again. Any sort of commission would really help me out now since I'm paying for extra classes in November too. Just like the previous batch, I will draw extra chibis with every order. The new work really helped with my portfolio since I'm in the midst of updating it. I'm still finishing the extra stuff I owe to

neonoi

and Griffiny atm. Will note you guys when I'm finished, should be finished by this week. I was a little busy helping my friends move into their new house. Thank you for the past commission orders too!



This journal will be regularly updated and the prices are subject to change.
All prices listed here are in USD and I accept payments through Paypal. Samples are in the commission folder and also my gallery, it'll give a rough sense of what I usually draw/can draw. I reserve the right to refuse to do the commission. No refunds for the finalized product.
NOTE: If you want me to mail you your traditional media commission, shipping is $5 for registered airmail.$15 for chibis (digital and traditional)
Samples: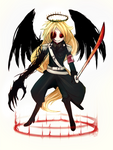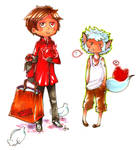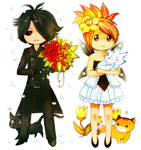 $30 for inked lineart (digital and traditional)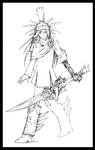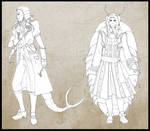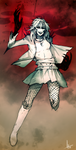 $30 for sketchy work (digital and traditional).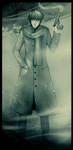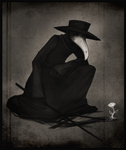 $70 for a digitally coloured picture with minimal background
Samples: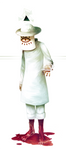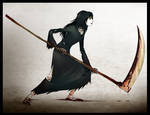 $100+ for character designs. 3 rounds of revisions with full or minimum descriptions. Extra modifications are charged for accordingly.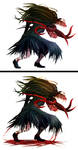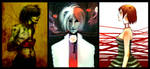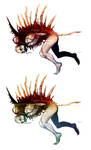 I will not draw:
- certain fandoms
- nudity/yaoi/yuri/porn/incest
- fetish art
- porn
Please provide visual references, I don't work from lengthy descriptions/photos because that is technically design work and will cost much more. I am only drawing finalized designs of your OCs, not to create a better/more accurate version of them.
Payments first. I will provide a rough sketch for approval. Please note that I take commissions outside of DeviantArt too so please give me time to complete your commission. Once you have approved the sketch I will start pencilling and colouring. You will get the high-res file (300dpi) and the original pencil art will be mailed to you if you provide me with an address (for commissioners who ordered traditional art). The chibis will be mailed to you upon request as well.
If you'd like to commission me, please note me with the following info:
- What type of commission you want from the list.
- Your Deviantart account name when you send money through paypal.
- Your e-mail address if you want the high-res file.
- Your address if you want the art to be mailed to you (traditional media commission).
- Your character's name with links of accurate references along with additional information.
After that I will tell you where to send the money and add your name to the commission list. You can always check the commission statuses on my page. I have no set time for working, so please be patient with me. Modifications have a limit, I hate nitpicking. I will ask questions to avoid making mistakes. :)
If you want to use the artwork for anything at all, I allow it but please tell me if you wish to do so. Remember to leave credits to the artist, that's all I ask for.
I hope that clears up some things. Please note me if you have anything else to ask, thanks. 8D

Watch