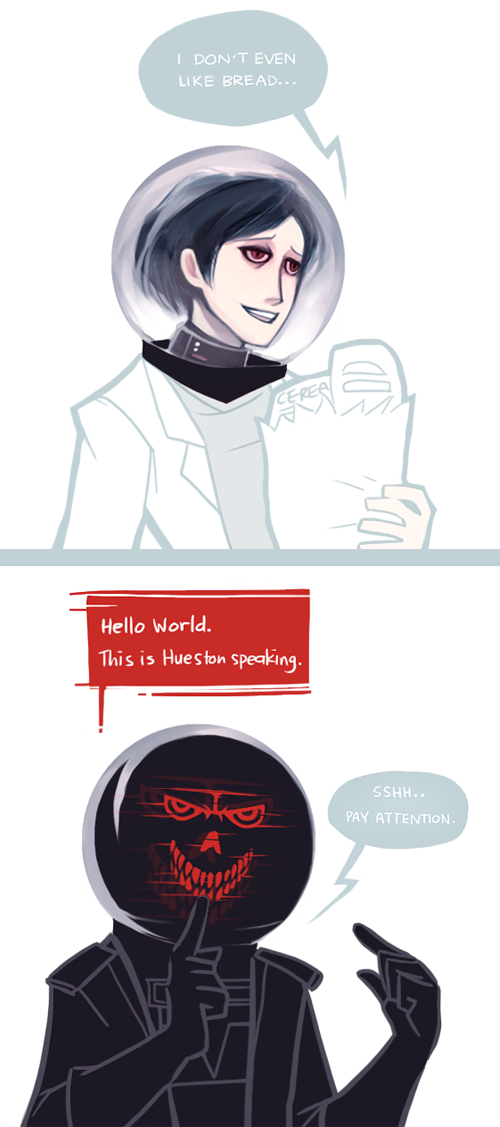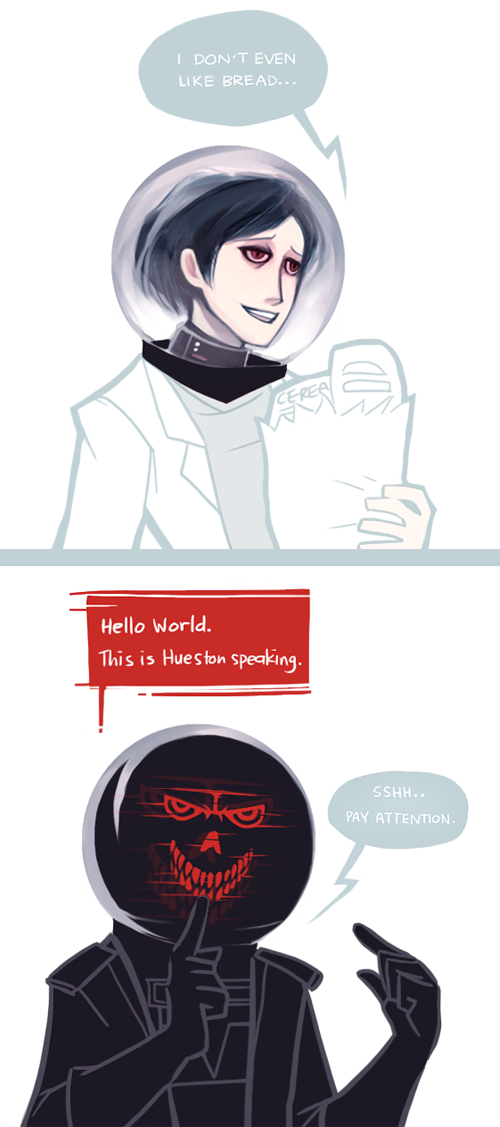 Watch
Finalized all the group designs for my CHAOS comic. I'm glad it's all done. It might be a little tl;dr because these are old characters that I've revamped from 2006-2008.
The Tivoirs are an artificial race governed by a malicious compGEN sysops who has taken over a space station years ago. They are supposedly linked to the Elitheus Scathermeyer family and seem to be allies.
The Tivoirs do live on Earth, their base is the Tivoir station which is situated near the moon. Itís divided into two departments: Io for the members who live permanently in space and Voi for the members prefer to live on Tivoir and Earth, usually serving as messengers and resource gatherers. The people in Tivoir are created via splice-cloning, technology slightly more advanced than that of the CHAOS organization. The people have codes for identification, their eyes have red irises with pink scleras.
1. C21H23NO5 landed on Earth and was enlisted into CHAOS in 2042 during the 3rd term of the organization. His name on Earth is Narkotika, a nickname given by the other scientists because they found the code rly funny somehow. Narkotika is the resident creepfuck of CPS VI (besides Scatherlich), mentor of the Chancellor who monitors his corrosive powers and negative energy fields. He also serves Epicurus in warfare programming. His favourite pastime is buying groceries for people.
2. Hueston is the main sysops of Tivoir, serving as a leader of sorts. The project which Hueston was involved in was never documented and most of the evidence was destroyed. It was said that the Tivoir name was comprised of the head scientistsí last names, created by Hueston as a mock tribute. It sends itís announcements through Voi members on their dark screens.
Narkotika is the head scientist of CPS 6, he reports directly to Epicurus:

He is the head scientist hahahahahah
Reply

Back to CHAOS? Oh man, awesome.

Good to see you got more free time for art and other thangs.
Does this mean we might ONE DAY see an English version of CHAOS? Far off in the future where the coffee bean has had its disgusting existence erased from the galaxy.
Reply

Reply

FFFFFUH. YOUR DESIGNS, WOMAN. I CAN'T. <33
Such beautiful faggotry :'D
Reply

FFFFFFFFFFFFFFF AJDKASJDL thank you so much.
Yes, he's quite a beautiful faggot. Beautifag spaceman.
Reply

I see why they named him Narkotika; he looks like he's stoned. No surprise the Scathermeyers were involved. Probably working on orbital lazers or breeding a type of space floater.
Reply

LOL yeah he does look stoned. Nah, the only clue the archeologists have is the Voncaxian emblem and the sciencey stuff, it's not known why the Tivoirs are out in space.
Reply

Reply

"resident creepfuck"
Okay, okay, I love Narkotika. The fact that he has a fishbowl (yes fishbowl) over his head won me over. haha, his design is just endearing.

It would be creepy to receive a message from Hueston. I kinda imagine my computer screen right now turning black and his red face popping up. I don't care what he would say, I would throw that shit on the ground.
" Act now and you'll get this limited editio-"
*throws computer on the ground and stabs it with a cross*
Reply

FFFFFFF ohgod, that image is stuck in my mind forever lol. Thank you Marat, he was difficult to develop earlier because I wasn't familiar with drawing space related elements back in 2007.
ADDFJADKJG you just inspired me to make a wallpaper of him, WTF. ohgod you're the best warlord ever.
Don't be creeped out by Hueston, he loves people. Narkotika's the creep here.

Reply

cx no problem!

Haha DO IT! You should,actually. *u* Aw and you're the filthiest-I mean best dealer ever.
Well, Hueston looks creepy to me. He could be the image that appears when a virus tries to invade a computer. The screen turns pitch black and his face appears, with a monotone voice he calmly explains the steps to solve the problem and threatens you to be more careful with the system. *-*

Well, at least I can get rid of Narkotika by giving him my grocery list.
Reply

These are awesome designs.

*snorts*

I admit I read the "Hello world. This is Hueston Speaking" in Tom Hank's voice (ala Apollo 13 movie-ness lol) *is shot*
Reply

Thanks!

LOL hahaa it does fit though, I've always imagined his voice to sound something from a communication device, much like a walkie talkie with static XD
Reply

Really nice

Reply