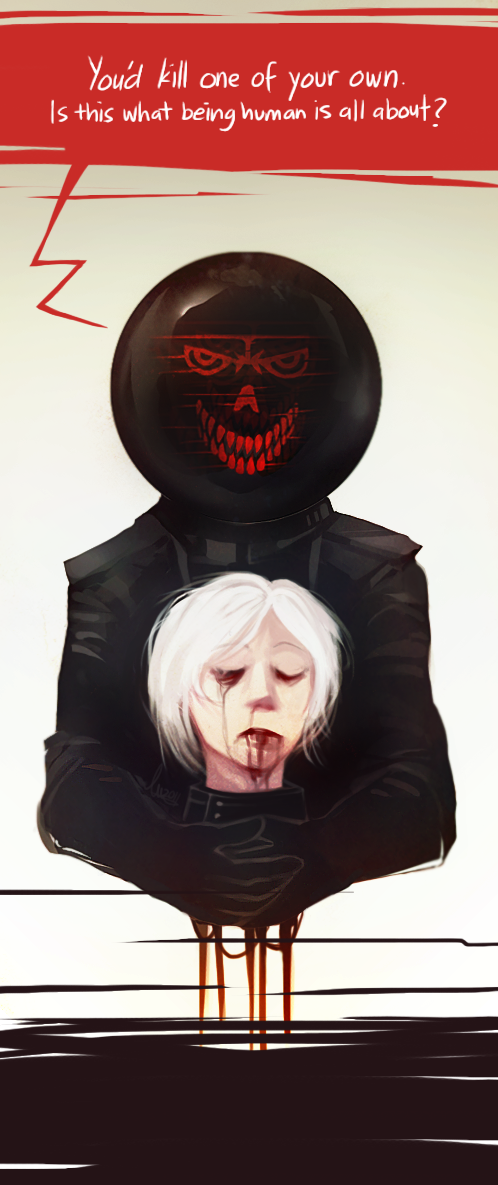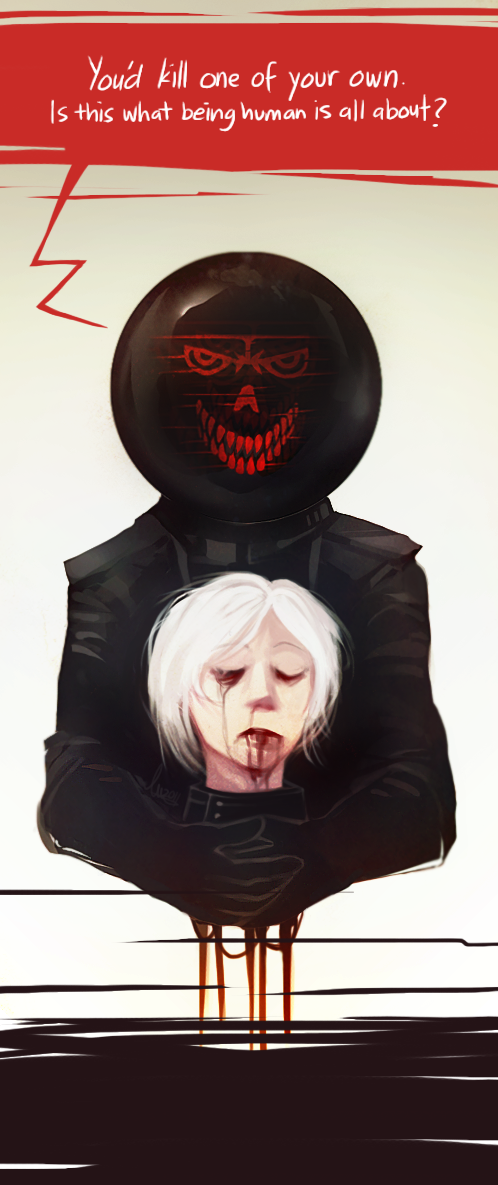 Watch
When members of the Tivoir die on Earth, Hueston takes over their system and returns them to the station to give them a proper burial. It's behaviour was said to be triggered by a set of events upon the Tivoir space station, crafting it into it's current state today. A humane COMPgen machine that is hostile towards humans who kill one another.
Concept work for an art book in progress.
Related pic:

Have I mentioned
How sexy
your designs are
lol
c:
Reply

Hueston is not sexy at all. He's an angry bastard. ;;
Reply

I love the design of this one's head!
Reply