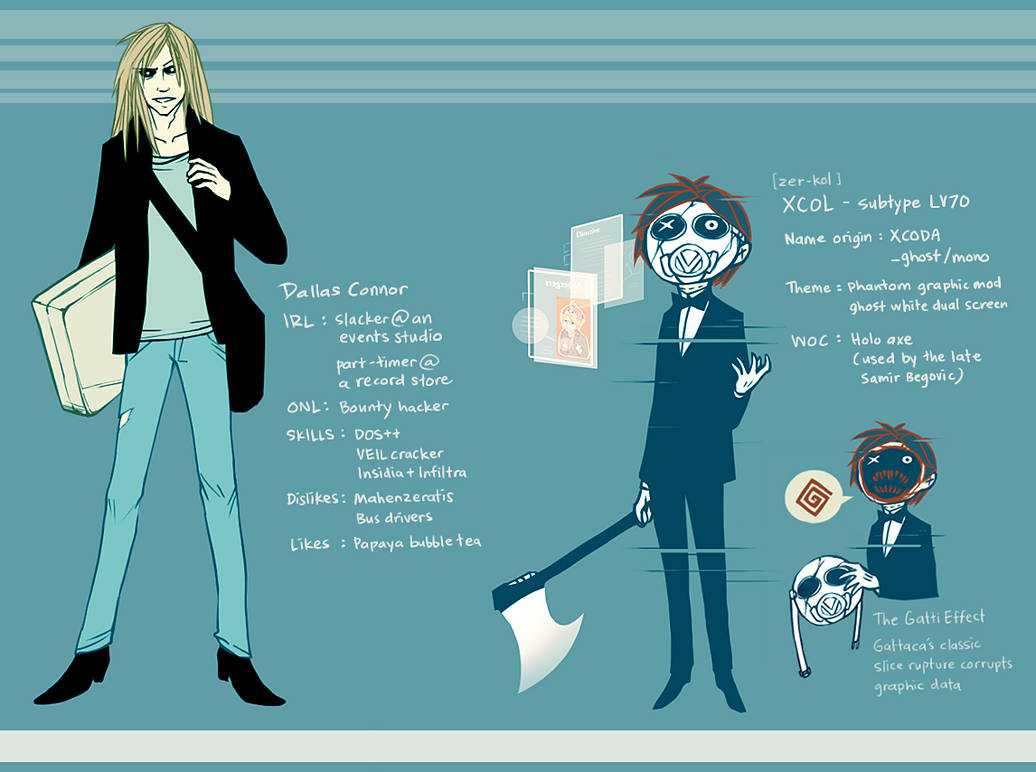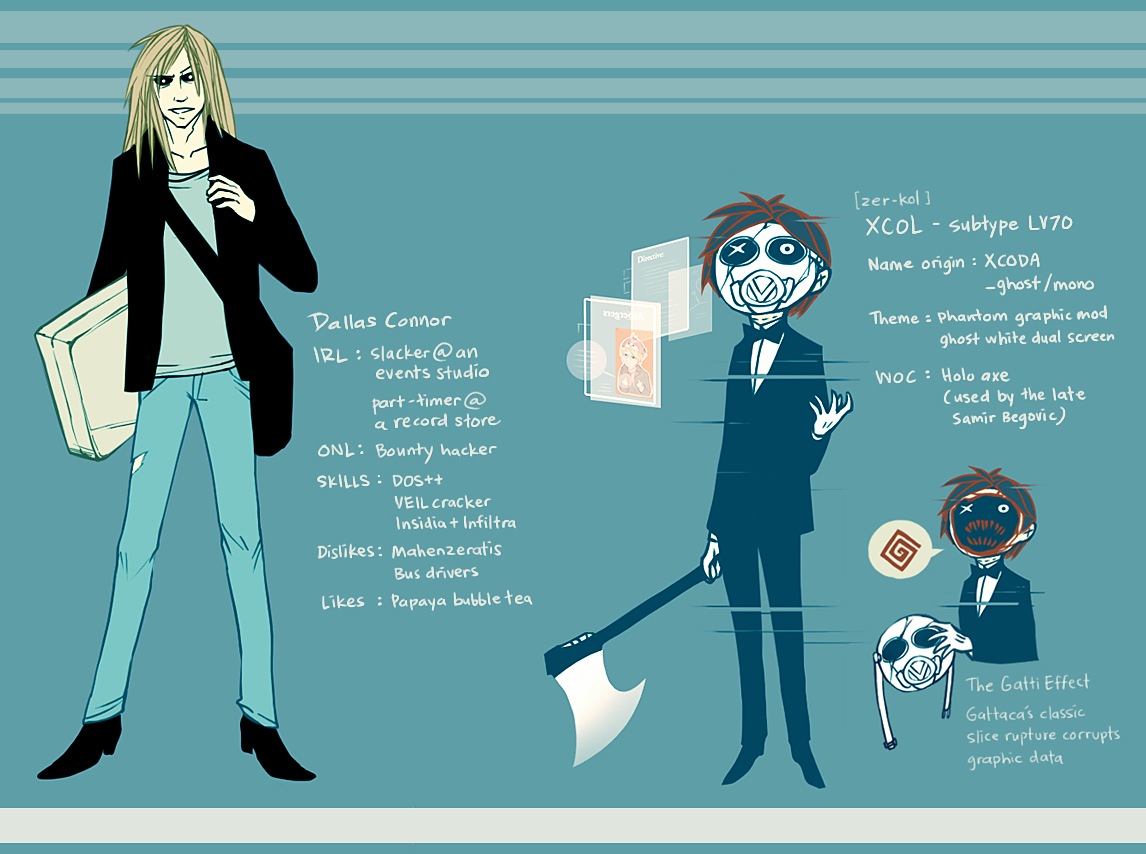 Watch
ohai! I'm doing my best not to abandon my deviantart account but tumblr is easier for updates these days.
I'm currently finishing up a few reference sheets for some characters I've made some weeks/months? ago. Dallas has been hanging around the WIP folder too long and I finally have time to update his design and colour him. He's from the same time arc as the rest of my hackerfags awwyeah.
His sysops is a nasty bastard named Xcol. It never plays fair and is pretty much a mockery of the original Xcoda. Unlike Xsimile and Xcoda who are open to rational instructions from other peers of the original programmer, Xcol only takes orders from one programmer: Dallas.
Terms used in the CHAOSverse: ONL = online. WOC = weapon of choice.
related pics:

I need to get a tumblr account largely for the sake of stalking your tumblr account. D:
Reply

Dallas is a beautiful name and it really goes with his look.

THAT SYSOPS. *-* That is one slick little bastard. His messed up face is lovely, gives an idea how bad it can get messing with the sysops from Oblongata. (it's also kinda adorable)

What really gets me is his mask and the marks on his neck. And also the use of an ax. (one of my favorite weapons)
Reply

Thank you so much Marat! Karl chose the name for me XD

Xcol is malcoded on purpose, hence the longer proportions and larger size. Gataca is not to be messed with, doesn't matter what type of sysops you use. If it's not a negasysops, it's code will get messed up.

No warlord is complete without an axe >D Thanks man, I should draw them more often.
Reply

Axes are fun. You can swing them violently around, dropping heavy blows on motherfukers.

I would not like to get in a fight with either Xcol and Gataca. (even though seeing them in action would be sweet XD)
Reply

Reply