Player Vs Player Competitions are currently CLOSED
Player vs Player competitions, or PvP, are contests between just two Tokotas. You may choose to draw your Tokota and their chosen opponent in a single image, or you may draw only your Tokota and be paired via RNG to another single entry. The scoring is simple: 50% applicable bonuses, 50% RNG. May luck be on your side! But beware:
All
of these events have the potential for your Tokota to walk away with injuries!
Rules and Requirements
Basic rules for all classes
Each "round" has a maximum of two participants. A round is a scored group that compete against each other.
A Tokota can may be entered in multiple competitions at a time, however if they receive Severe Injuries they will denied any later rounds.
You may create 30 PvP entries per month for all classes, total.
Each round is worth up to 100 points: 50 from bonuses, and 50 from RNG. The Tokota with the most points wins.
If your Tokota has more than 50 bonus points, only the first 50 listed will apply.
To participate, you must create a new tracker journal or add a section to your current trackers where admins can respond with official event results.
Collaboration is allowed, but only double entries may contain two Tokotas. Said Tokotas must be the Tokotas competing against each other.
Double entries count as an entry for each player.
'Randomly paired' entries may only contain one Tokota.
In RNG paired rounds, the oldest entry in the folder will be paired with the randomly selected opponent.
'Choose your own opponent' entries must have the non-submitting owner post permission for their Tokota to participate.
Tribe owned Tokotas are not allowed to participate.
5 wins here equal a CE win for PotA.
Basic requirements for all competitions
Tokotas must be full body (75%) in art, and mentioned throughout the piece in literature.
Handlers, where required, must be at least 50% depicted in art and be substantially mentioned in literature.
Moderately complex backgrounds are required in art as well as coloring. Shading is optional. Grayscale/monochromatic art is acceptable if the Tokota still has identifiable markings of a value relative to its import.
Literature entries must follow the same basic requirements as for drawing, and have a minimum of 1200 words, with a clear beginning and end.
Where equipment is listed it must be shown at least 50% (e.g. sleds, tack).
How to Enter
Submit your entry to the class's linked folder with the below form filled out in the description.

Tokota's Import Link:
Tokota's Career Tracker:
Tokota's Health Status:
Traits/Companions/Items:
Safety Items? Please list:
(hardy, porcupine, leg protectors)
Proof of Items:
(link your bank)
Entry #:
(?/30)
---

Safest Competition


500-Yard Dash

Not too far, but definitely fast! For those Tokotas who don't want to risk anything more dangerous than a rolled ankle, this is the competition for you.
Entry Requirements
Backgrounds must reflect the prompt: This race takes place on an outdoor track of your choice.
No handler required.
Applicable Bonuses:
Snow Leopard, Borga Sprite
Friendly Foe, Natural Competitor, Thrill Seeker, Bribery
Competition Headstall, Fish Cake Casserole/Sushi Roll, Tasty/Tastier/Tastiest Tokota Yummies, Whistle

Risky Competition
Toko Warrior

A competition where your Tokota must face various obstacles. Everything from climbing walls, swimming tanks, jumping platforms, and more. If it could pose a challenge, it might appear. Better watch out though, because some of these falls could hurt!
Entry Requirements
Backgrounds must reflect the prompt: an indoor or outdoor obstacle course, with obstacles of your choosing.
No handler is required.
Applicable Bonuses:
Australian Shepherd, Borga Sprite
Friendly Foe, Natural Competitor, Thrill Seeker, Bribery
Competition Headstall, Fish Cake Casserole/Sushi Roll, Leg Wraps, Whistle

Dangerous Competition
Toko Jousting

Like knights of old, in this competition your handler will saddle up, armor up, and attempt to stab their opponent right out of the saddle. The odds of being injured are very high, so you better hope that your armor withstands the impact!
Entry Requirements
The background must reflect the prompt: A straight track, either grass or dirt.
A handler IS required.
Tack required: a saddle and jousting lance at minimum.
Applicable Bonuses:
Miniature horse, Borga Sprite
Friendly Foe, Natural Competitor, Thrill Seeker, Bribery
Competition Headstall, Competition Halter, Competition Saddle, Warm Blanket, Sheepskin Saddle Pad, Fish Cake Casserole/Sushi Roll, Meat/Premium/Exceptional Jerky, Sharpened Nail Caps
---
Prize Pool
Prizes for these events are given only to the winner and come in the form of a Winner's Surprise Pack. Like treasure chests, these packs open to reveal a randomly selected prize from the pool of possible prizes. There are three levels of prizes to correspond with the three levels of risk in the events, and your prizes are based on the danger level of the entry! As they say, the greater the risk, the greater the reward! Prize options include: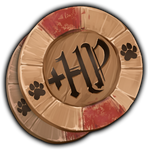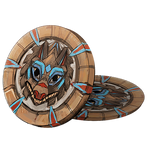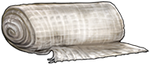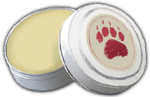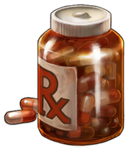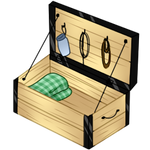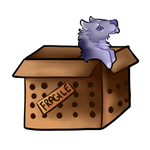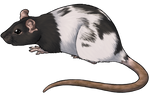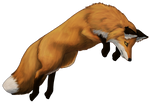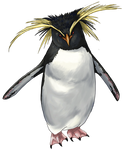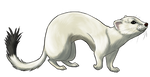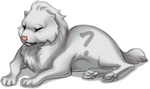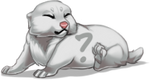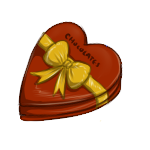 ---
FAQ
My Tokota got injured! Where do I fix that??
Information about injuries and how to fix them can be found
here
.
Can I avoid getting injuries?
Yes! Porcupines, leg protectors, hardy, and porcupine totems all function in PvP as they do in REs.
Do Blessed or Aippaq's Luck apply to these?
No, neither of these traits apply to/have any effect on PvP competitions.