12/05/2021

Sorry for the mid-same-day update and Discord ping! An update regarding the Snowfall Celebration! If you are collaborating with someone, both collaborators must submit to the thread to be counted for the raffles!
-
Hello everyone!
The group has closed for December, and will not be re-opening until the New Year… But that doesn't mean there aren't any exciting updates for you all!
Yesterday we had a very successful podcast explaining the upcoming breeding changes that will be going live in January 2022!

You can watch the recording of the podcast here on Twitch.

We have also uploaded a PDF of the presentation for easy review, it can be found here!

We will be doing a follow-up podcast on December 18th, 2021 at 7PM PST on our Twitch

We will also be active in Discord to answer any questions you may have, and we have set up a podcast feedback channel dedicated to letting us hear your thoughts on the upcoming changes!

The new slot totals for all builds are live and have been put into effect on Tokotna!

The Breeding - Slots Tokopedia page has been updated with the new tables.

All changes were made to ensure that no Tokotas should dip below the slots available at their current hierarchy/build.

If you have a tokota that has become oversold due to the Akna's Presence change, please note the main group! We will be unlocking Extra Slots for these tokotas to make up the difference~

As mentioned on the video, any male Tokota/Tokis that have more than 20 slots unlocked by February 2022 Group Open will be grandfathered into the system.

The Tack Apps page has also been updated to no longer allow removal of any slot increasing traits if these slots have been used.

If you have a Tokota that has previously removed a slot increasing trait, and is now oversold, please do not panic!

We will not be sending out warnings for these tokotas. Previously this was not against the rules and you are not in trouble.

We will only be treating these tokotas as oversold if there is an unusable slot that gets reported to us. Additionally, we will allow the owner the chance to put the trait back to resolve that issue.

Dakinos are coming!

When the Snowfall Celebration Holiday Post wraps up, Dakinos will be released for all to enjoy!

The number of cards sent out in Holiday Post will determine how many Dakinos are raffled at the end of the event, so make sure to spread the holiday cheer!

Our new height chart has been updated with the min and max heights for both new builds! https://www.deviantart.com/tokotime/art/Breed-Height-Chart-897558811
With the advent of 75% Dires, our faceless Alpha Male & Alpha Female (and lone Beta Male) starters are looking to get a facelift! Sounds like the perfect time for a design contest~ :eyebrows:

Items

We have a lovely new Tokota of the Month award, courtesy of Redetsky!

In celebration of Snowfall, the eternal battle rages on… this time in Plushie form! Nagruk and Borga Plushie have appeared, and have been added to the Plushie Choice Pack!
Finally, we have an announcement regarding Co-Owning! As we announced earlier this year, we are phasing out co-owning effective January 1st, 2022.

Any tokotas with active co-owns will be locked on the site, and be unable to access any system except ownership transfer.

If you need help with resolving your co-own, please reach out to @Tokotime

If your other co-owner is inactive then please reach out to us on @TokoTime and we can help you! You need to be able to provide proof you've attempted to contact them.
Lots of Love,
Jill, Dun, Strat, Furreon, Disc, Daff, and the rest of the team
11/30/2021
Hey guys!
A couple of exciting updates from the Outpost and the TCA Rehoming Project!

Outpost
Great job on completing another group goal! As previously, mentioned long manes are available on akotas now!
To celebrate, we have a lovely participation prize in the form of Rhys 55959. Congrats to @Ellanoire on being the lucky new owner of this spiffy kiddo!!
A new goal will open up in January once everything else does. c:
TCA Rehoming Project
We had so many more entries this round, and it made my heart so happy! Thank you guys for participating and letting me see your lovely entries! Congratulations to our winners!!
Sunshine 55661 has found her happy place with @Solgato
Mabel 55662 is putting her trust in @Cani-ARPG
Soot 55663 made friends with @aItaica
All tokos have been transferred to their new owners already. Enjoy!! ouo
~ Khaj

* * *
11/29/2021
Hello everyone!
Just a few fun bits of news for you all!
The outpost goal has been met, and with that, Long Mane Akotas have been unlocked! (Keep your eye out for a raffle alongside the TCA winner announcements~)
Don't forget that the group will be closing down for December, re-opening in the New Year. Be sure to get all your breedings, DC, redeems, etc in!
We have a podcast upcoming on December 4th at 11:30 AM PST!

We'll be going over the upcoming breeding number changes... and a special sneak peek!
We also have the first parts of our December Holiday kicking off!

Our annual Advent Calendar is live~

You may have noticed a lack of art prompts this year... That's because we have a seperate part of the event running for a very mysterious, very sweet unlock! Be sure to go check out the Holiday Post!

The Tokotna Advent Calendar counterpart will be coming online on the 1st, along with an old favorite site event~ :eyebrows:
~ Khaj, Islua, Dun, and Jill
---
11/15/2021
Hello all!
There are some lovely new tokos over at the TCA Rehoming Project that could use a good home! Be sure to stop by and visit with them.

This round will end November 30 at 9 PM CST. Good luck to those who enter!
~ Khaj
* * *
11/11/2021
Hi everytoko!
It's the time you've all been waiting for: Design Central is open for November! Go bombard us with your last designs of the year!
~crae
* * *
11/7/2021
Hello Tokotna!
I don't know about you but the admin team found October pretty exciting. We took a whole week to clear and there are a few sections still not done. Please check the list below for which sections are opened.
Reminder: December is the Admin Break, so normal sections like activities and breeding will be closed. World Tour will still be running with a new region. There will be a new Tokotas Event called Snowfall Celebration. More details to come on both of those but do expect some of your old favorites back.
The Toko Treaties still will stay open until November 10th! Spend your Treaties soon!
The following departments are now OPEN:
Breeding, Bank, AoAs, Hierarchy Updates, Random Events, Shrine, Activities, Continuous Events, Faction Points
Tokota of the Month
This month's ToTM is Rojito WM30, owned by @Azikeos! To vote for December's Tokota of the Month, reply to the comment on this journal.
DC
DC is hiring, we are in need of people with a good eye for designs! Please send applications to @TotemSpirit
HU
We have updated RoD, PotA, Alpha Prerequisite and Activity Confirm forms! Please be sure you are using the most up to date forms.

We now have a minimum size requirement for dominant symbols. Please be sure your symbols are at least 100px wide and 100px tall!
Quest
The Monthly Quest has been updated!
Party Crashers
A festival is being held in Maquraq to honor one of their deities.There is a beautiful feast being set up while the festival attendees participate in various activities. A troop of Macaques have decided to crash the party. They begin snatching as much food and shiny objects as they can. Does your toko take advantage of the chaos to snatch some snacks for themselves? Or do they jump in to help drive off the pesky monkeys?
Prizes: Macaque x 1, Common Trait Journal x 1, HP Token x 2
Merch Store
There has been a small update in our Merch Store just in time for the Holidays. Our own Daffodille has created a beautiful Painted Tokos theme that we've put on a mug, notebook, and blanket. You can find the Painted Toko Collection on our Merch Store.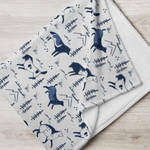 Faction Points
Faction Points will stay open through December, but will not be processed during that month.
Lore Keepers worked extremely hard this round and deserve a round of applause! This team of seven people managed to knock Knowledge Seekers down and took First Place! Great job, LK! We're all super proud of you and you have proved that even the smallest faction can rise to the top.
That being said, next round LK will face -10% Faction Fatigue, KS will have -20%, and TB will have -30%. Our winners of the Participation Raffle for Lore Keepers are:
Third Place: @aracollie Choice of 40 000 TT or x15 HP Tokens
Second Place: @CH-Travels Choice of a Silver Starter Slot, 40 000 TT, or x30 HP Tokens
First Place: @Monophobiiax Choice of Elemental Heart, Stone of Aippaq, a Gold Tier Starter Slot, or an Abandoned Pup (Normal Build)
Wilderness Trackers have reached Tier 4 this round, and all other factions reached Tier 5!
If you submitted 3 FP in the previous round, your username will be on this list, along with the prizes. Please give us until November 15th to deposit these items to your banks. If your username is not on this list, you did not submit at least 3FP in the past month and will not receive prizes. Raffle winners, please note the group with your choice of prize! (If you submitted with a main account AND a side account and are not on the list, please note the group too!)