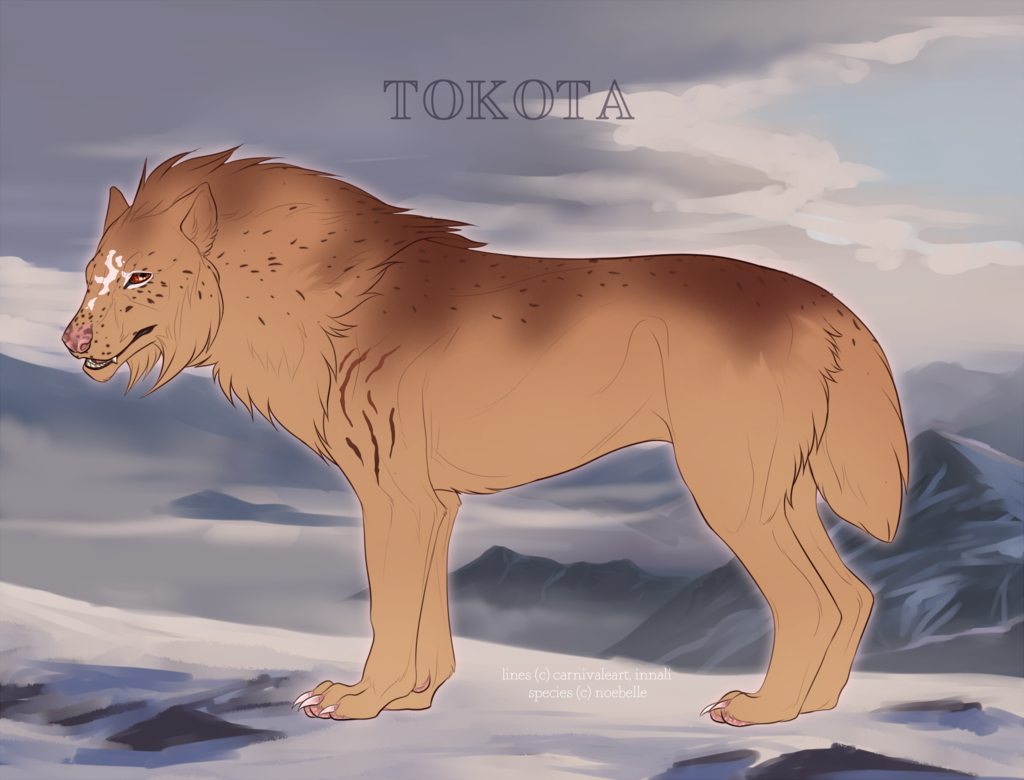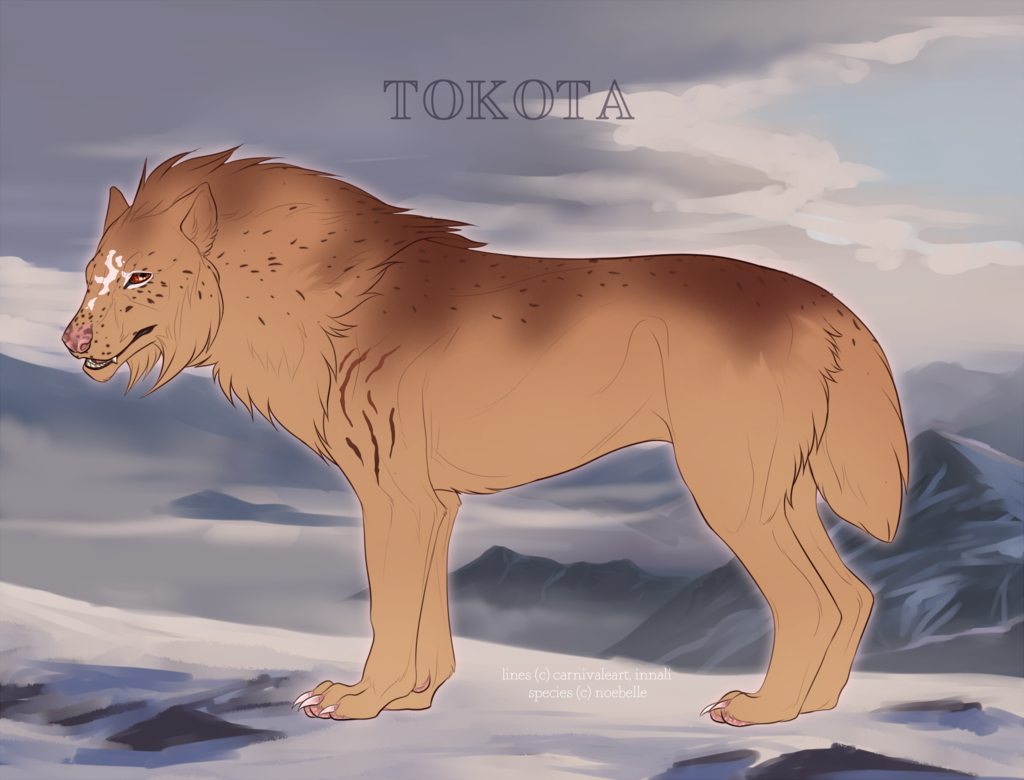 Watch
Registered Name:
Whiplash
Nickname(s):
Whip
ID Number:
22020
Owner:
Glitchdove
Species:
Tokotas
Breed:
Canarctos Venatori
Gender:
Female
Mane Type:
Short
Genotype:
ee/Aa/TT/nCr/nRm/nFl/nSbl
Phenotype:
Cream sable tawny with rainmarks and flecking
Height:
173 cm
Hierarchy Status:
Average
Rites of Fertility:
Yes
Rites of Dominance:
0/3
Health Status:
Perfect condition. Fit, active, and in good shape.
Items:
Sturdy Bow
;; Increases chance of collecting rarer pelts on a hunt by 10%, reduces possibility of failing a hunt to 1%.
Flint Arrows
;; Increases chance of collecting rarer pelts on a hunt by 10%.
Bright Flashlight
;; Increases probability of finding items while exploring by 15%.
Personality:
Whiplash has managed to stay alive longer in her pack than most get to, especially with the wasteland politics and scarce food of the recent years. This is due to her perserverence, tenacity, and intimate knowledge of when it's necessary to flee a battle. From her time as a scarecrow she's incredibly resourceful and is able to make the most out of very little supplies. She can sniff out excellent trinkets and other abandoned goods, and is an incredible scavenger. She is playful but has a bit of a temper, but she cools down as quickly as she heats up. Whip has a strong moral compass and always wants to help those in need.
Traits:
- Wild trait:
5+ point score benefit in all group-sanctioned
Ice fishing
,
Ice racing
,
Sled racing
, and
Hunting
competitions.
Lineage:
------------------------------------------ SSS: Ferran 6797
----------------- SS: Unknown
------------------------------------------ SSD: Unknown
Sire: Unknown
------------------------------------------ SDS: Unknown
----------------- SD: Ursula 8163
------------------------------------------ SDD: Unknown
------------------------------------------ DSS: Unknown
----------------- DS: Unknown
------------------------------------------ DSD: Unknown
Dam: Talulla 11073
------------------------------------------ DDS: Unknown
----------------- DD: Unknown
------------------------------------------ DDD: Unknown
Design (c)
Glitchdove