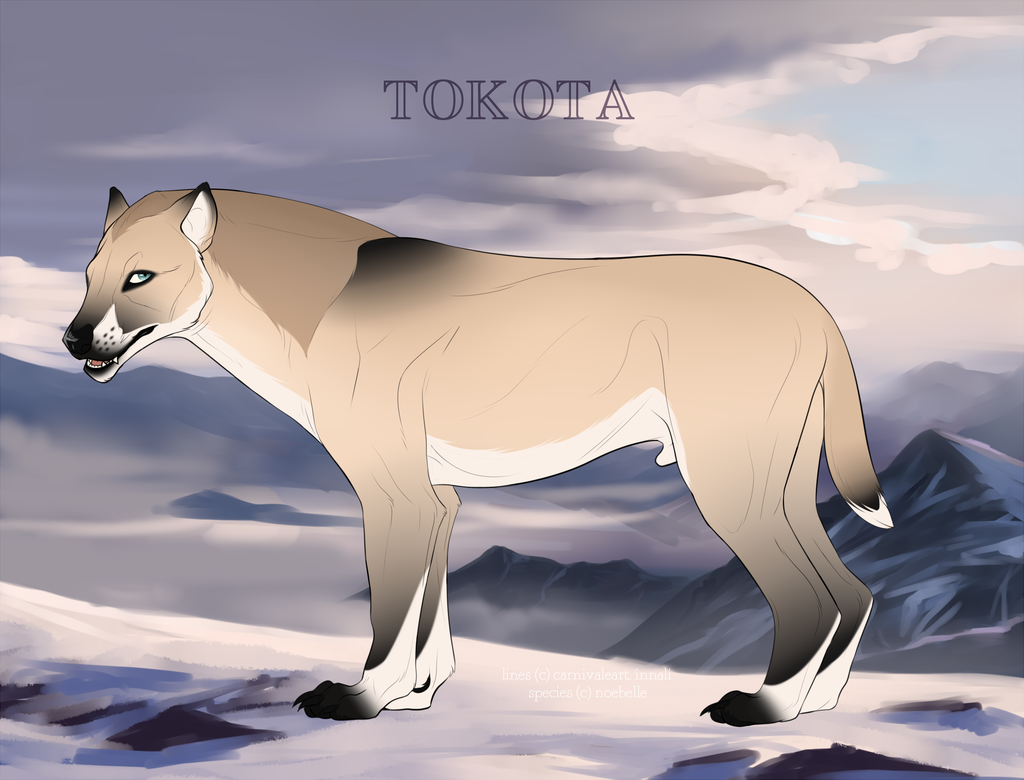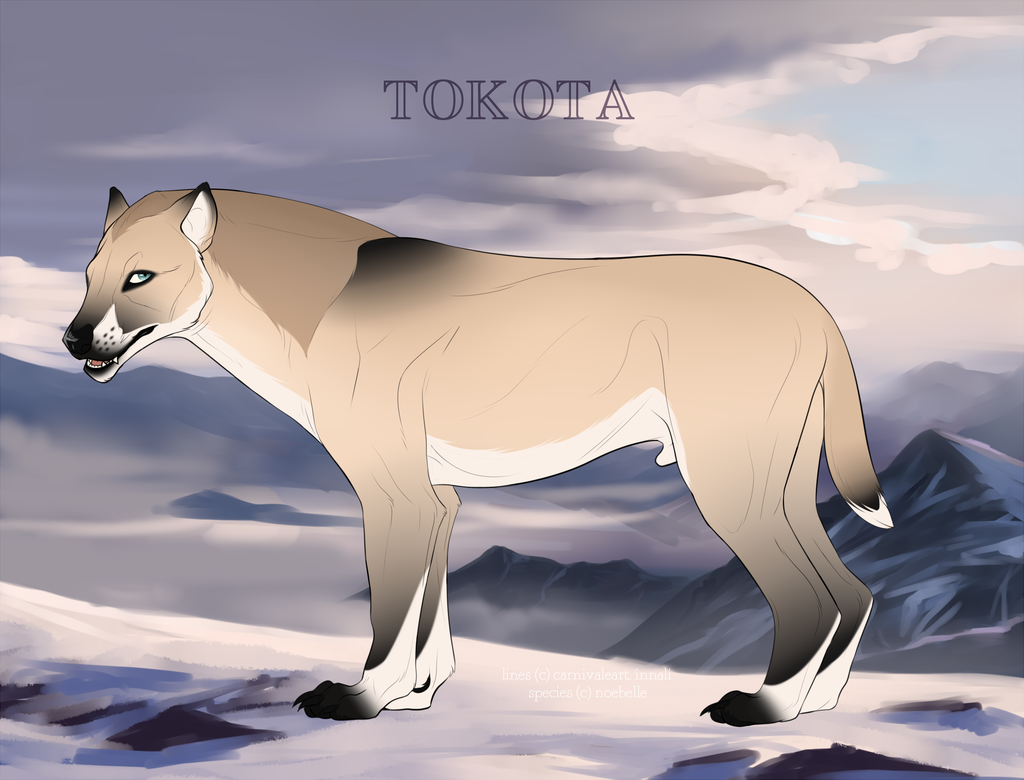 Watch
Registered Name:
Moogle
Nickname:
Moog, Moo, Moogie
ID Number:
26170
Owner:
arrancar5489
Species:
Tokotas
Breed:
Canarctos Venatori
Gender:
Male
Mane Type:
Sphinx
Genotype:
ee/aa/TT/MM/CC/AA
Phenotype:
Marked collared tundra with accents
Height:
146 cm
Hierarchy Status:
Average
Rites of Fertility:
3/3
Rites of Dominance:
0/3
Health Status:
Perfect condition; fit and healthy. Solid musculature, stocky build.
Items:
Personality:
Moogle is a surly little bugger. He's definitely got a chip on his shoulders, and always seems like he has something to prove. He's very creative, and often comes up with creative ways to slip his collar or harness, and occasionally making little things to play with to keep himself entertained. If you can get past his grumpy exterior, you'll find that he's really not much different inside.
Traits:


- Wild trait:
5+ point score benefit in all group-sanctioned
Ice fishing
,
Ice racing
,
Sled racing
, and
Hunting
competitions.

Lineage:
------------------------------------------ SSS:
Haunting 1086
----------------- SS:
Rowan 2199
------------------------------------------ SSD:
Grim 1076
Sire:
Avalanche 8260
------------------------------------------ SDS:
Vino Vampire 643
----------------- SD:
Phaedra 3223
------------------------------------------ SDD:
Eden 839
------------------------------------------ DSS:
Hund's Eren 471
----------------- DS:
Dallas 4439
------------------------------------------ DSD:
Foka 1469
Dam:
Xaica 12818
------------------------------------------ DDS:
Unknown
----------------- DD:
Flor 10640
------------------------------------------ DDD:
Shesh 19
Design ©
arrancar5489