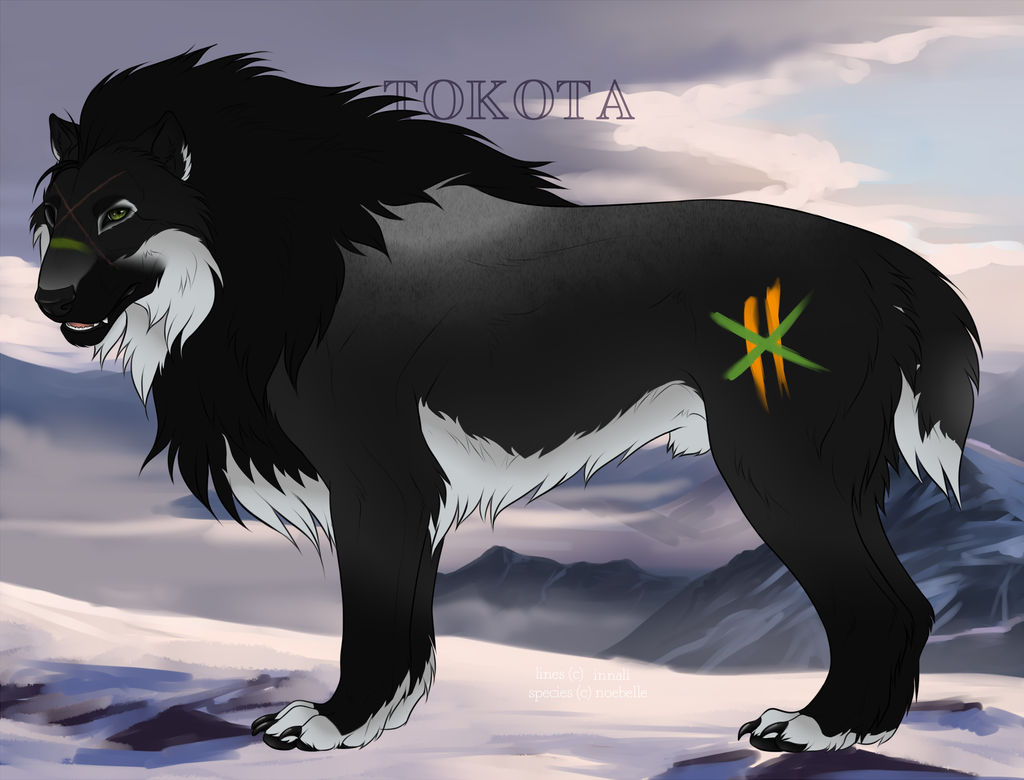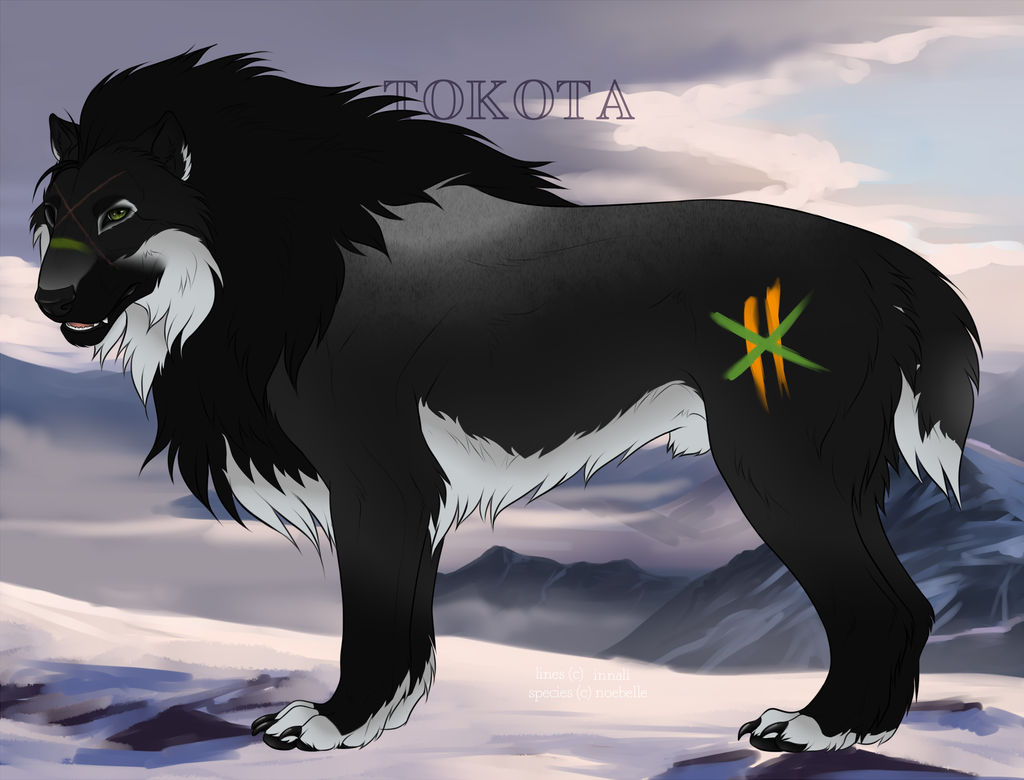 Watch
Registered Name:
Locus
Nickname(s):
Lo, Sam
ID Number:
22607

Owner:
arrancar5489
Species:
Tokotas
Breed:
Canarctos Dirus
25%
Gender:
Male
Mane Type:
Natural

Genotype:
Ee/aa/tt/MM/CC/AA/nG/nR
Phenotype:
Marked collared greying slate roan with accents
Height:
210 cm
Hierarchy Status:
Average
Rites of Fertility:
0/3
Rites of Dominance:
0/3
Health Status:
Perfect condition; fit, active and healthy. Strong, heavy-set, muscular build.

Items:
Hunting Saddle
;; Adds a +2% bonus to all hunting rarity bonuses applied to the tokota.

Crafted Bow
;;
Increases chance of rarer prey by 20%, reduces possibility of failing a hunting trip to 1%.
Golden Arrows
;; 15% chance increase to find rare pelts.
Bright Flashlight
;; Increases probability of finding items while exploring by 15%.
Sturdy Rod
;; Increases chance of collecting rarer fish by 10%, reduces possibility of failing a fishing trip to 1%.

Leg Protectors
;; Reduces possibility of injury to 1%

Crafted Lantern
;; Increases chance of collecting rarer items while exploring by 20%, reduces possibility of failing an expedition to 1%.

Herding Hood
;; +25% chance to get an additional pelt from a hunting roll.
Scar Pack
;; Up to three small scars added onto import sheet.
Hand Paint Dyes
;; Hand paint dye; color of your choice. Up to two symbols.
Large Item ;; One large item. Alterations such as a missing or prosthetic leg, collar, bandana, etc...
Personality:
Locus is cold, calculating, and intimidating. He prefers using his threatening demeanor to get his way, rather than trying to make friends. Generally ruthless and reserved, he's slightly awkward when he has to play nice with others.
Traits:
-Hunter Trait
Pelts retrieved by the tokota are worth 20%+ of their usual reward when redeemed at Toko Tokens Bank.


-Snow White
Up to
three
companions allowed.


-Superstar
2 HP bonus points awarded to
other
Tokotas included in the same image. (Your tokota will give an HP bonus for being depicted in the same image, but will not receive one itself.)
-Social
+2 HP earned per every collaborated image in which it is depicted. (Collaborated by the owner)


-Brawny II
Only applies to dire tokotas
50% chance to retrieve up to three extra pelts while hunting large prey. (Moose, bear, mountain lion, etc)


- Thick Coat
+10 bonus points to any group-held competition set in cold weather.
- Hardy
Unable to collect injuries via random event.
Lineage:
------------------------------------------ SSS:
Rin 4804
----------------- SS:
Abgesang 10846
------------------------------------------ SSD:
Kalista 9382
Sire:
Manaq 13824
------------------------------------------ SDS:
Koning 7959
----------------- SD:
Banier 10228
------------------------------------------ SDD:
Jacinta 7447
------------------------------------------ DSS:
Tonga 182
----------------- DS:
Drogo 515
------------------------------------------ DSD: Alpha Female 5
Dam:
Dragan Dracarys 6100
------------------------------------------ DDS:
Nostromo 2490
----------------- DD:
Marionette 4843
------------------------------------------ DDD:
Mysa 3800
Design ©
arrancar5489

Reply