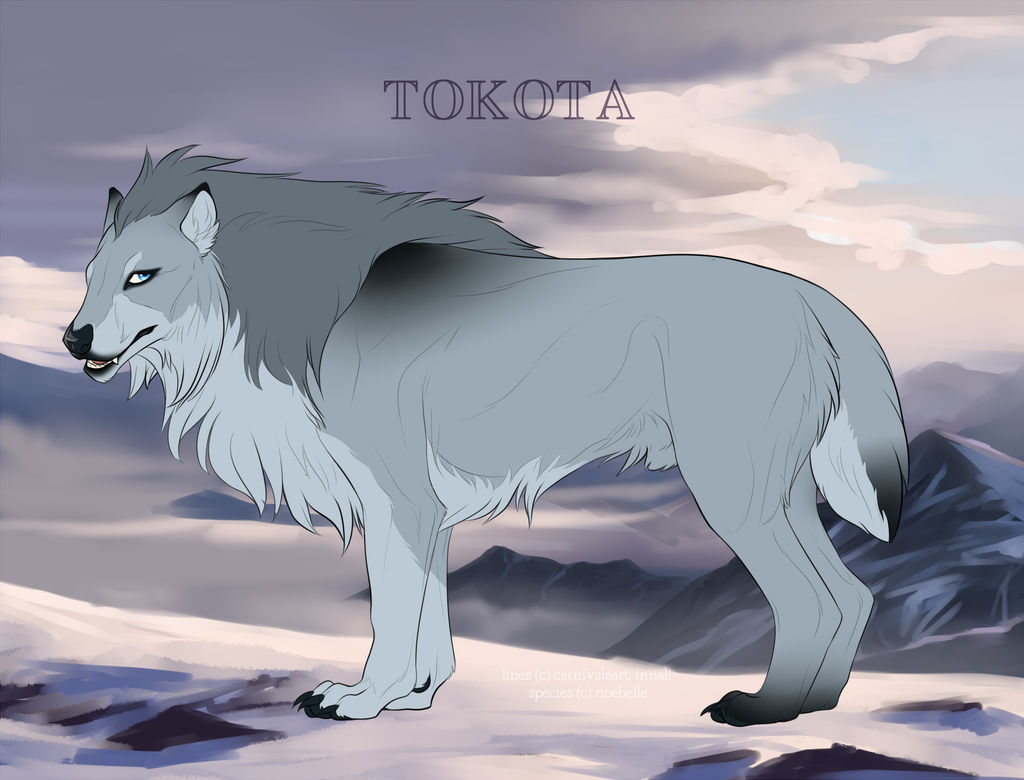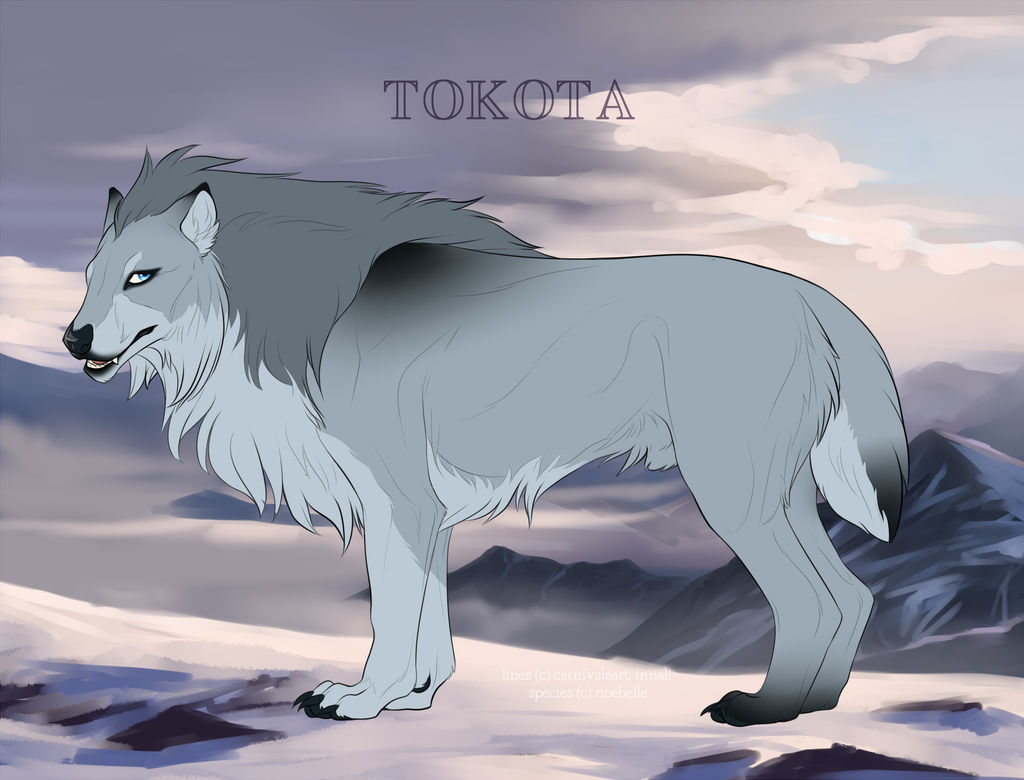 Watch
Registered name:
Grimmjow
Nickname(s):
Grimm
ID number:
19945
Owner:
arrancar5489
Breeder:
disturbedcoyote
Species:
Tokotas
Breed:
Canarctos venatori
Gender:
Male
Age:
6 years
Mane type:
Natural Mane
Genotype:
ee/Aa/Tt/MM/CC/AA/GG/nL
Phenotype:
Marked Collared Greying Lilac Tawny with Accents
Eye color:
Blue
Height:
190cm
Hierarchy status:
Average
Rites of Fertility:
3/3
Rites of Dominance:
0/3
Health Status:
Perfect condition. Fit, healthy, and active; lean musculature. Loves to run.
Items:
Personality:
Confident and brash, Grimmjow likes to show off and throw his weight around. He might not be the biggest Tokota on the block, but he's definitely the quickest. He has an aggressive streak a mile wide, and generally dislikes human contact. He does, however, have a few close relationships with a small number of other Tokotas, and is very possessive of those he considers his pack.
Traits:
- Wild trait:
5+ point score benefit in all group-sanctioned
Ice fishing
,
Ice racing
,
Sled racing
, and
Hunting
competitions.
Lineage:
------------------------------------------ SSS:
Unknown
----------------- SS:
Fluffington post 10255
------------------------------------------ SSD:
Otilie 6956
Sire:
Ranger 13461
------------------------------------------ SDS:
Barents 10433
----------------- SD:
The Bane Of Artemis 11886
------------------------------------------ SDD:
The Flower Of Artemis 5474
------------------------------------------ DSS:
Kaltz 6541
----------------- DS:
Mikleo 10600
------------------------------------------ DSD:
Lara 6360
Dam:
Bleu 12326
------------------------------------------ DDS:
Zhenjin 4550
----------------- DD:
Niflheim 9007
------------------------------------------ DDD:
Sitara 3346
Design ©
arrancar5489