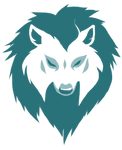 Fenrir has a theme song! Fenrir's Theme (music)

Registered name:
Fenrir
Nickname(s):
Fen, King of the Mountain, Boulder, Daddy Dire
ID number:
1886
Owner:
Tokotas
Species:
Tokotas
Breed:
Canarctos dirus [100%]
Gender:
Male
Mane type:
Half-mane
Age:
?
Genotype:
ee/Aa/tt/nM/nC/nA/nD
Phenotype:
Marked collared brown dun with accents
Height:
225 cm
Weight:
2200 lbs
Hierarchy status:
Dominant
Health Status:
Perfect condition. Fit, active, and in good shape.
Sterilized
, three straws in existence.
Items:


Scar Pack x3
;; Able to add up to three small scars onto import sheet.
Small Item
;; One small item. Beads, a braid in the mane, feathers, necklace, bracelet...etc.
Personality:
Fenrir was declared a dangerous individual by the TCA, having been accused of killing a hiker. The situation was considered provoked, and he has been allowed to remain wild due to lack of further mishap, but is quarantined within a designated area of the Tartok Mountains, closely monitored.
Due to his notoriety as the supposed last remaining full blooded dire tokota, his genetic material was obtained via illegal collection, done at great risk by criminals before his mandatory sterilization.
No one is aware of what became of his straws - a notorious mystery within the tokota community - but Fenrir remains isolated and passive, still one of the most formidable males on the mountain.
Lineage:
------------------------------------------ SSS:Unknown
----------------- SS: Unknown
------------------------------------------ SSD: Unknown
Sire: Unknown
------------------------------------------ SDS: Unknown
----------------- SD:Unknown
------------------------------------------ SDD: Unknown
------------------------------------------ DSS: Unknown
----------------- DS: Unknown
------------------------------------------ DSD: Unknown
Dam: Unknown
------------------------------------------ DSS: Unknown
----------------- DD: Unknown
------------------------------------------ DDD: Unknown
Image details
Image size
2543x1936px 2.29 MB